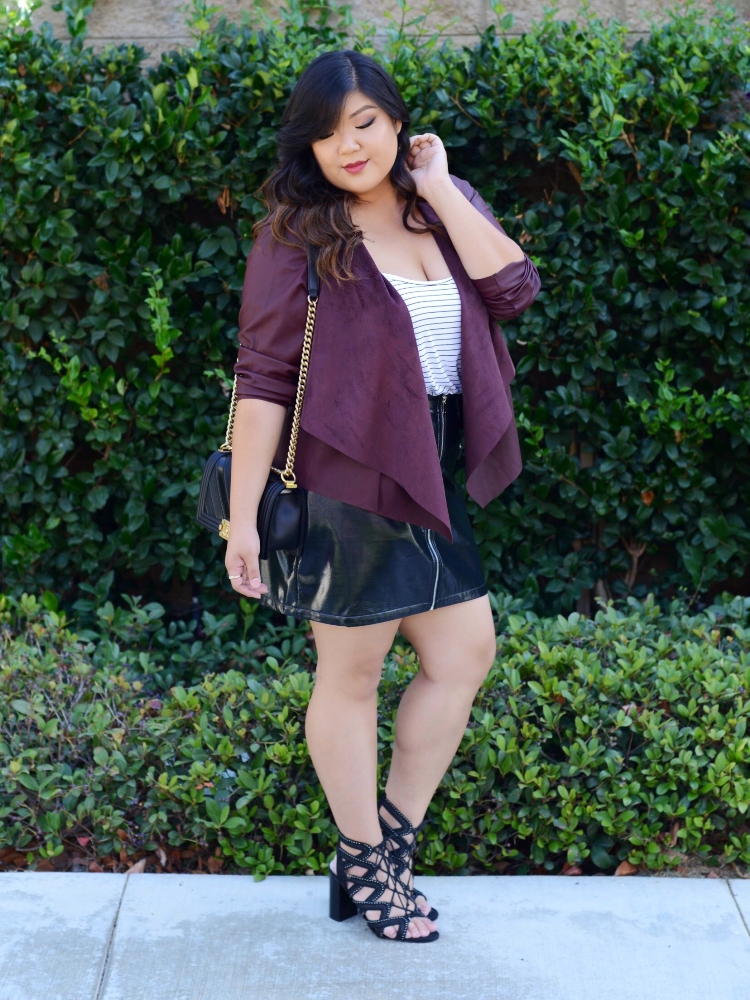 Welcome to #OOTDOctober Day 7! If you haven't read yesterday's post about my friend Rachel's collaboration with Just Fab, make sure you head over to check out that look and find more details on her curated shop! Today's look is also from her shop on Just Fab. I love this leather on leather take on fall dressing!
Since it isn't quite cold in SoCal yet, I've been cheating my fall looks with summery silhouettes in fall fabrics. You guys know I can't get enough of leather, so it should be no surprise that I gravitated toward this jacket and skirt from the Lovely in LA shop! I'll be the first to admit that I can be a leather snob, so I'm really picky about faux leather! This jacket is amazing though. The reverse side of the leather is a sueded/microfiber material, so it's super soft against the skin and doesn't feel plasticky at all! It drapes beautifully, and I know I'll be getting a ton of wear out of it this season! If you're interested in picking it up, I would size down if you're between sizes. I'm normally an 18/20 and the 2X is still a bit big on me!
Vinyl/patent leather pieces are all the rage right now–I've been seeing so many brands and retailers release patent leather trench coats, pants, and skirts. While I don't always jump on every trend bandwagon, I kind of love the way this mini skirt looks in this finish! The price point is also amazing for updating your fall wardrobe without breaking the bank!
Outfit Details: Just Fab x Lovely in LA skirt and jacket :: Old Navy tank :: 1. State heels :: Chanel boy bag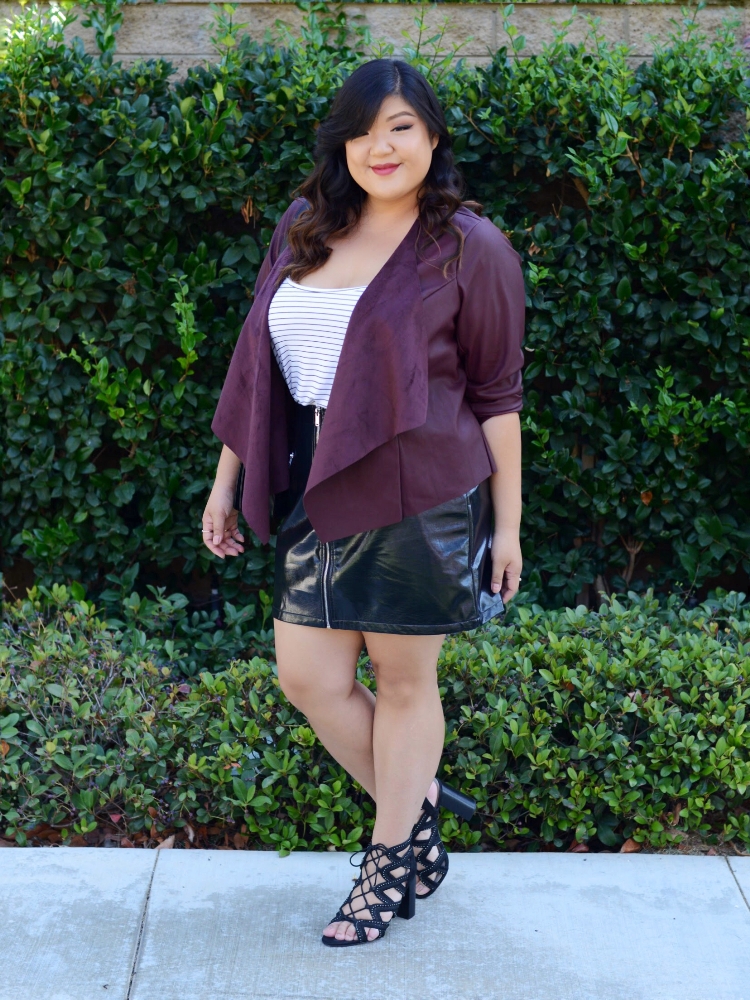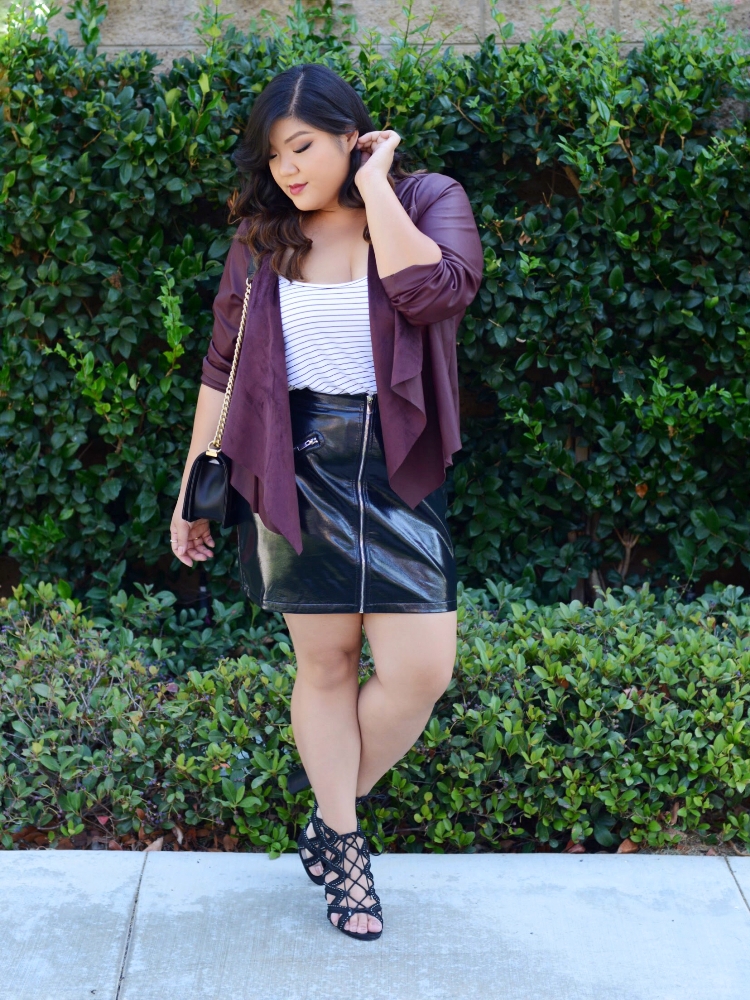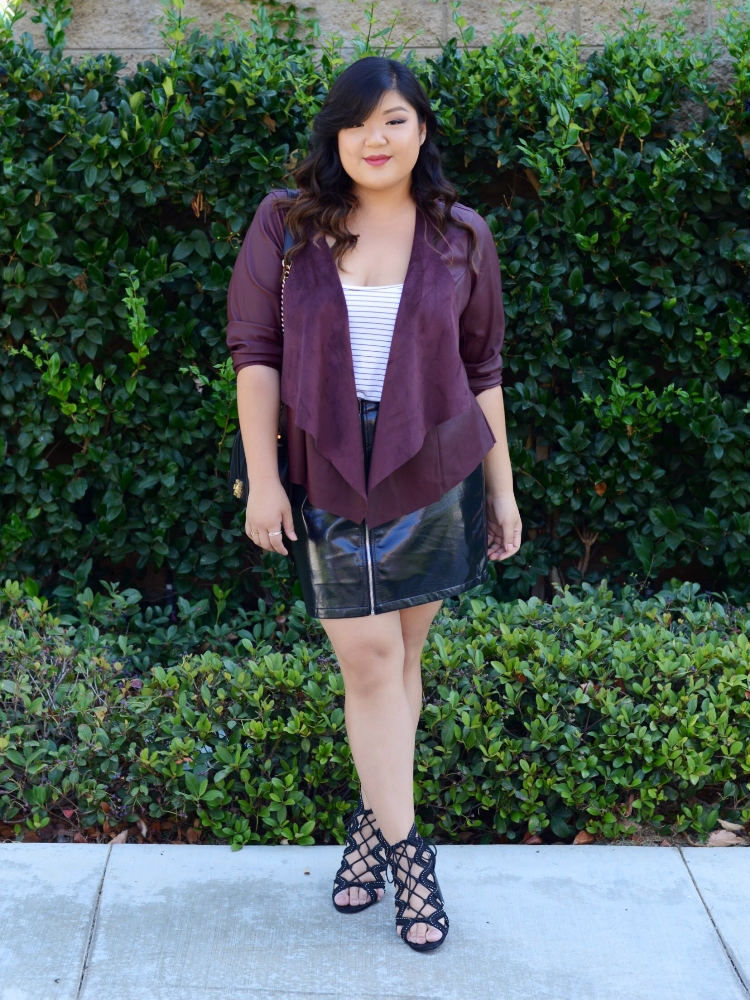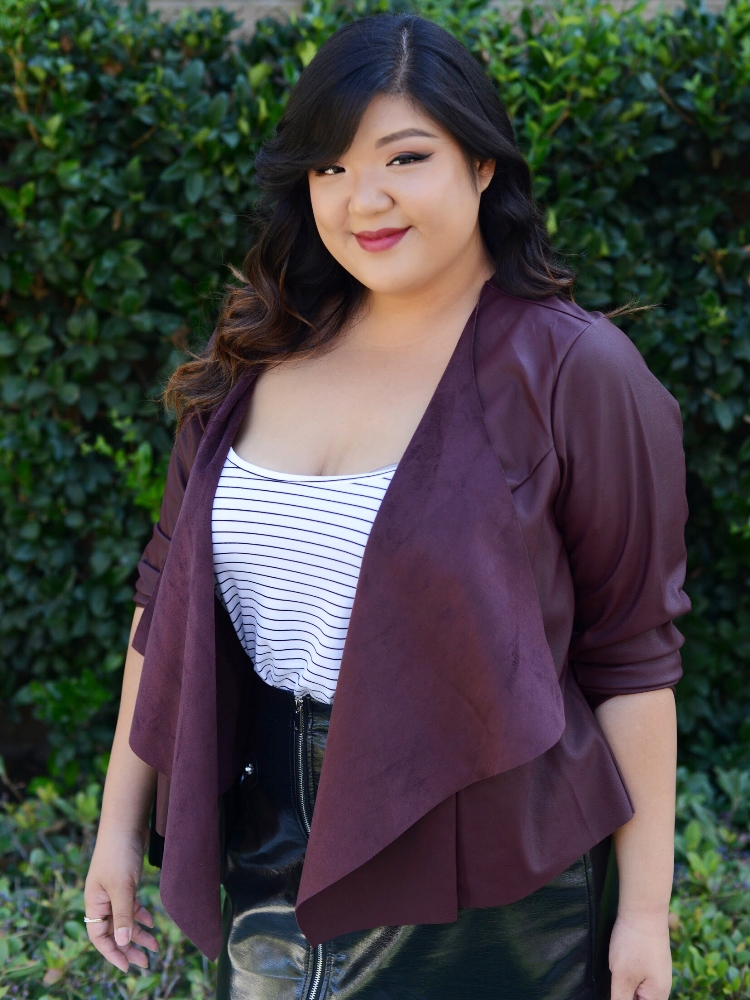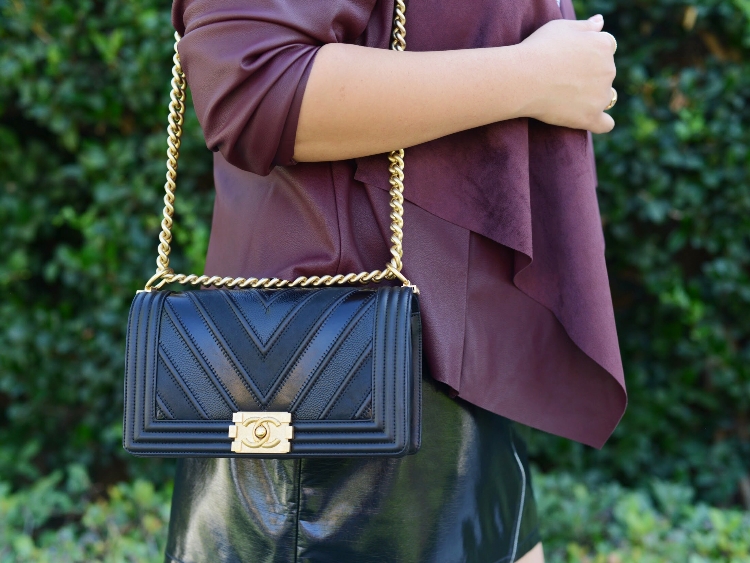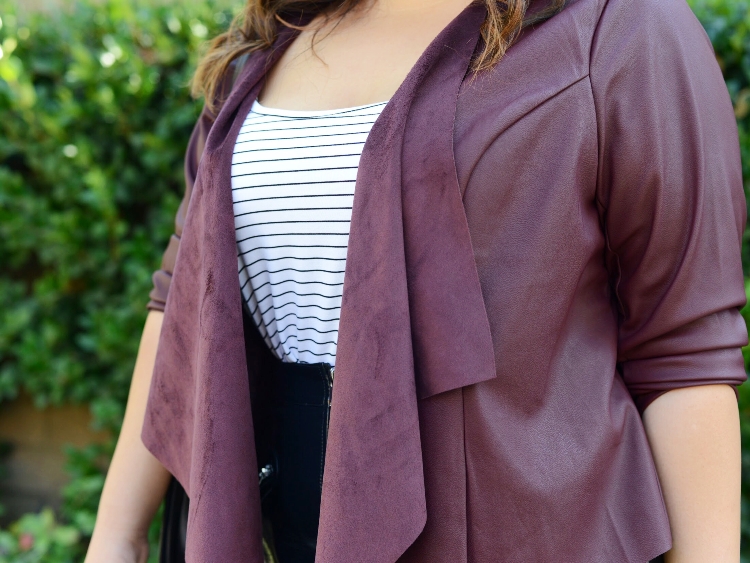 Outfit Details: Just Fab x Lovely in LA skirt and jacket :: Old Navy tank :: 1. State heels :: Chanel boy bag
That's a wrap on #OOTDOctober Day 7! I hope you guys are enjoying the daily outfits! 🙂