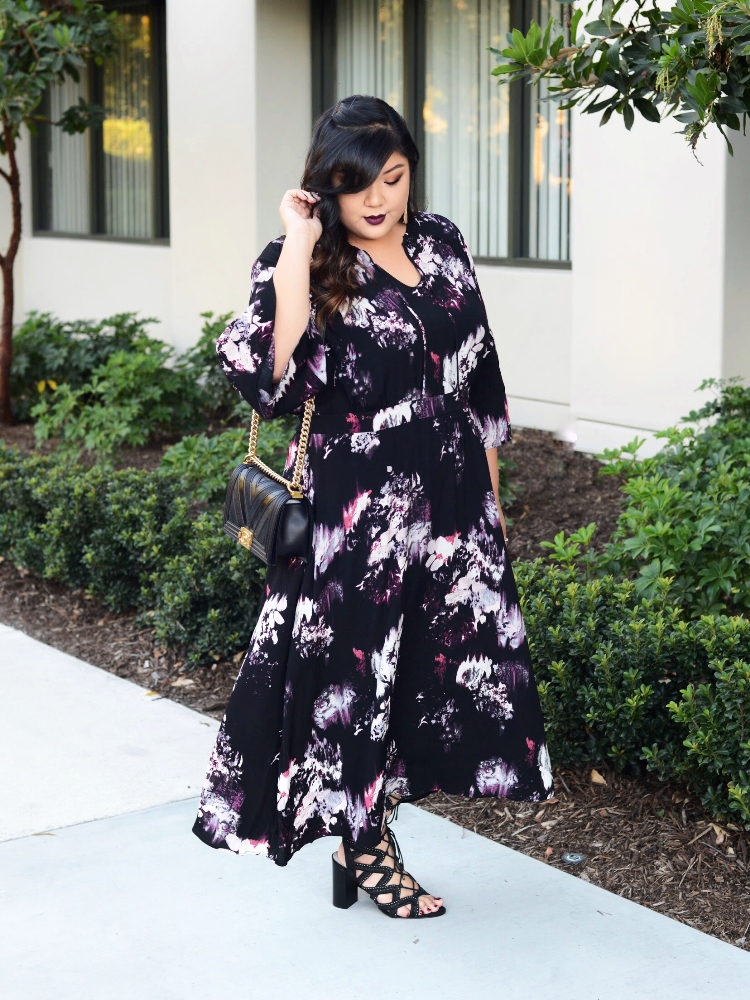 Hi guys! Back at it with #OOTDOctober Day 8! Today, I'm bringing you guys an Outfit of the Day/Review combo because I've partnered up with Trunk Club, Nordstrom's on-demand personal styling service, to share my thoughts on their offerings!
Spoiler alert, I love it. The entire process is super easy and feels very personalized. Like most subscription or online styling services, you sign up and fill out a style profile, then Trunk Club assigns you a stylist (shout out to my awesome stylist, Bayley!). What I think sets Trunk Club apart is the fact that you can message your stylist at any time via the app or website, and you can revisit your message history easily (no more trying to remember what you asked for in a box!. I also love that your stylist will send you a preview of the box before it gets shipped out. If there is something in there that you know for sure you won't want to keep, you can let your stylist know and he or she will remove it and replace it with something else to your liking! It definitely feels more collaborative than other services I've tried. If you're a picky shopper like me, you'll definitely love this aspect!
If you aren't a hands-on shopper, no worries there, either! You can leave it up entirely to your stylist to put together a trunk that she thinks you'll love. Since all the pieces come from lines carried by Nordstrom, you know you'll be getting some great quality looks! The styling fee per trunk (between 5 and 10 pieces) is $25 and gets credited to anything you keep. If you're a Nordstrom credit card holder, that fee gets waived!
Since this service isn't subscription based, you don't have to worry about getting too many boxes, or ending up with clothes you don't want. It really is on-demand, with no subscription fees, and shipping is always free! Click here to check out more details!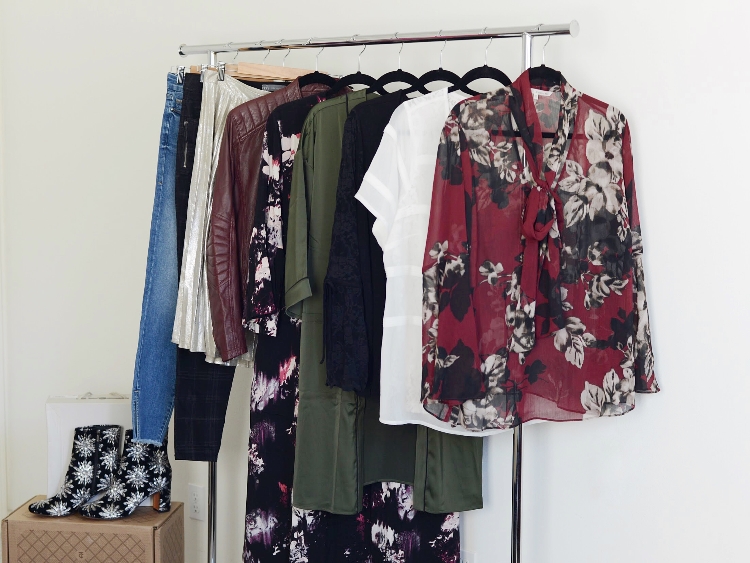 My trunk came with 10 pieces, including a mix of tops, bottoms, a dress, outerwear, and even an amazing pair of ankle boots! I died over those shoes, seriously. The trunk included pieces from major plus brands like Rachel Roy Curvy, Slink Jeans, Good American, City Chic, and Addition Elle! I love what my stylist picked for me, and had my budget allowed, I would've kept almost everything! One of my favorite parts of their service is that your stylist will give you outfit suggestions based on pieces from your trunk! I even messaged my stylist about the floral maxi dress she sent and she gave me several different ideas on how to style it:
"I'd put it on with sandals and a hat to walk around a Farmer's Market early in the Fall. You could also dress it up to go out at night with some big, silver earrings/rings and black heels. When it's cooler out, some tall boots in black will add some warmth–throw those on with a chunky scarf and a coat to pile on the layers as needed!"
Awesome, right?! Once you receive your trunk, you have 5 days to try everything on, leave feedback for your stylist (super easy via the Trunk Club app or website), and send anything you don't want to keep back in the mail. The return process is super easy because they include a free shipping label, stickers to reseal the box, and you can even schedule your UPS package pickup through the app!
I ended up keeping the floral maxi dress and requesting another couple pieces in different sizes. I'm thinking that for my next trunk, I'll ask my stylist to help me find an outfit for our engagement photos!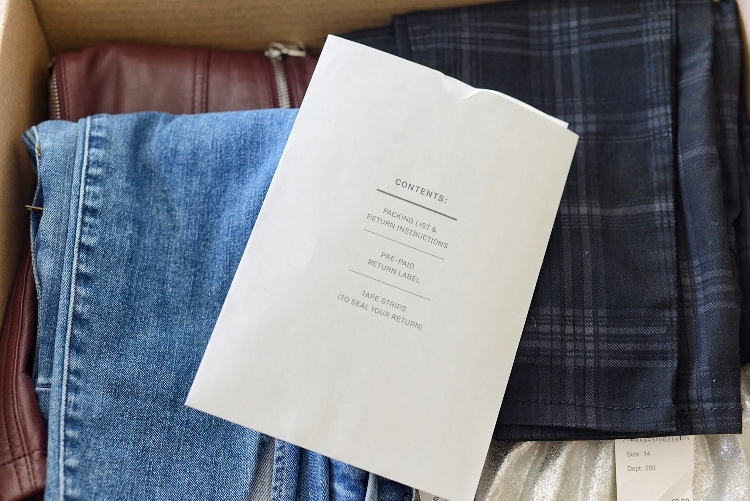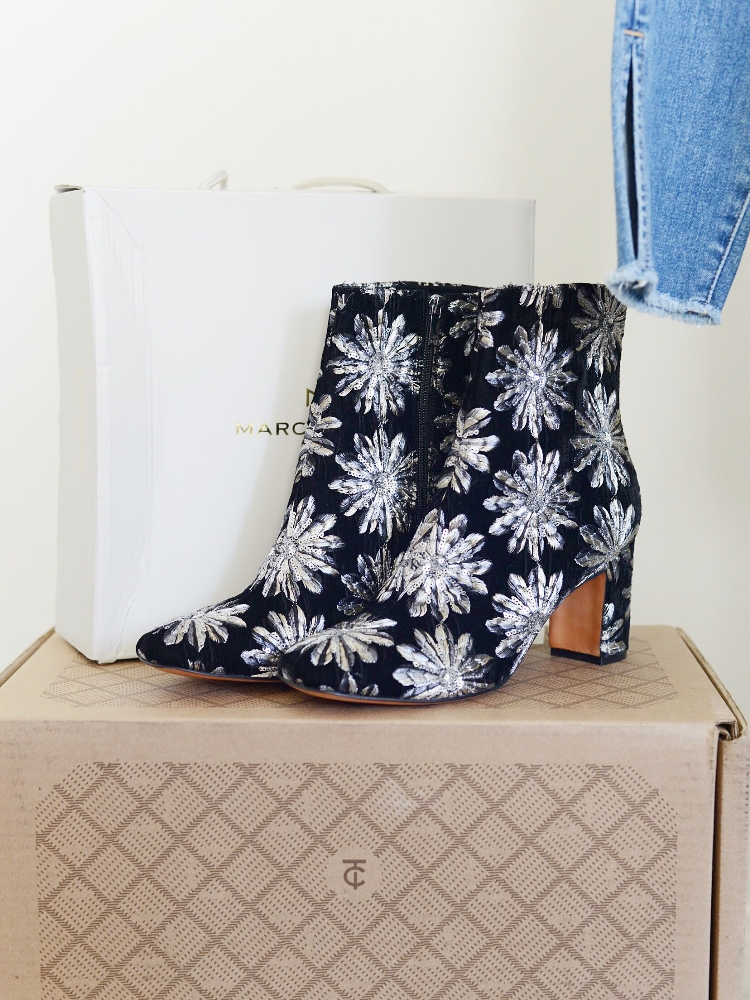 I love these booties! I also love the box that the trunk ships in–it's super sturdy, easy to get into and easy to repack for return shipping.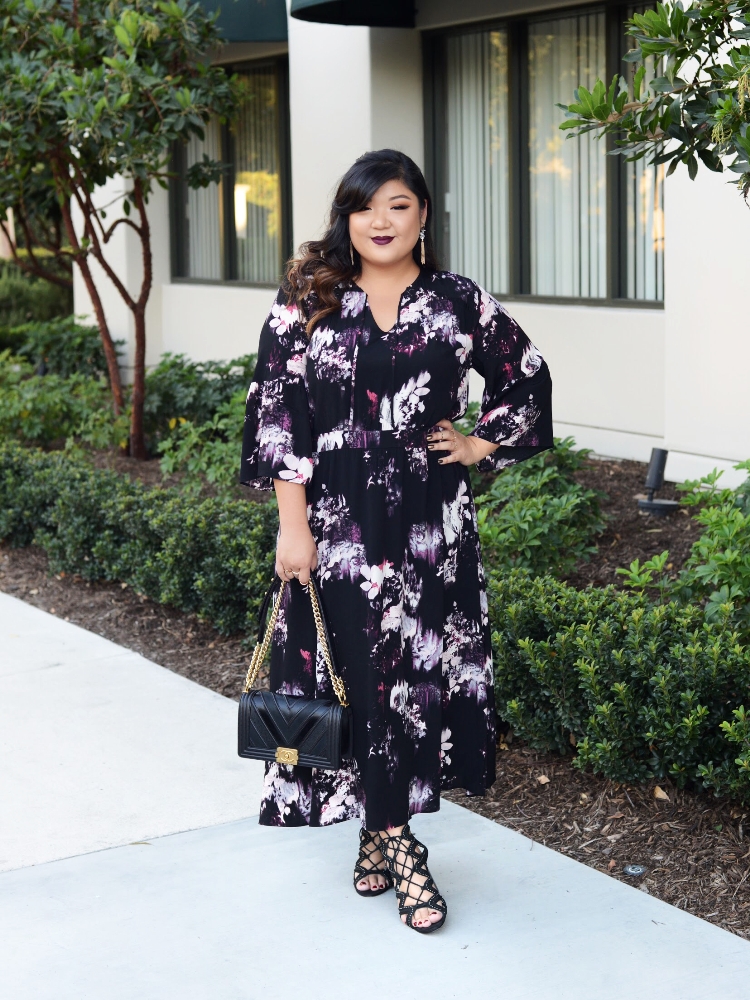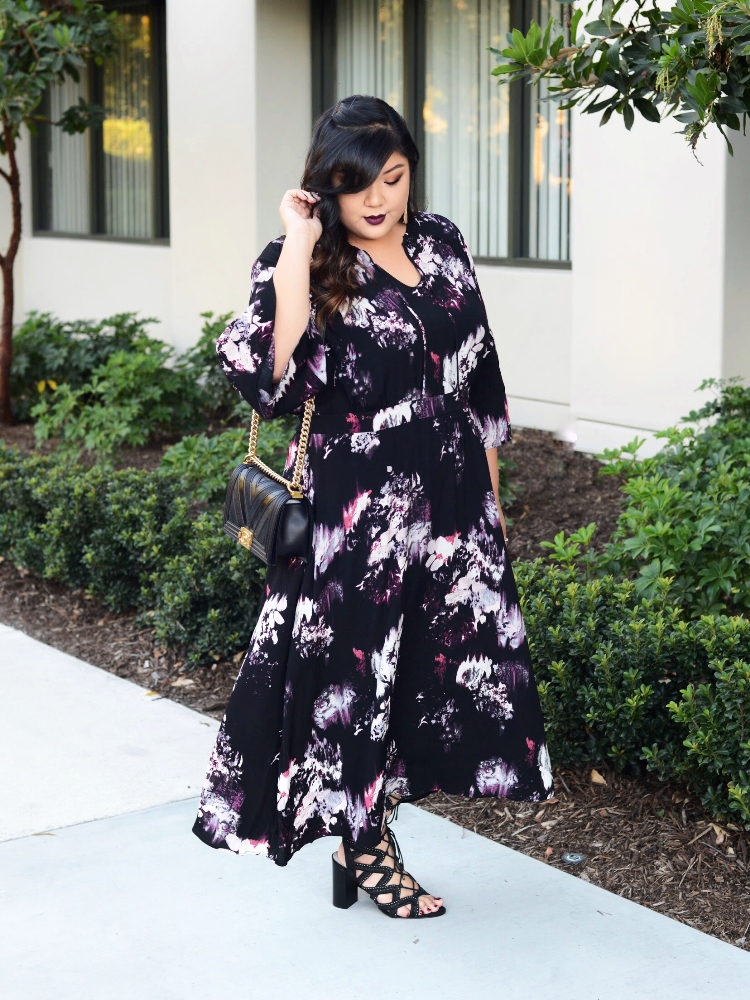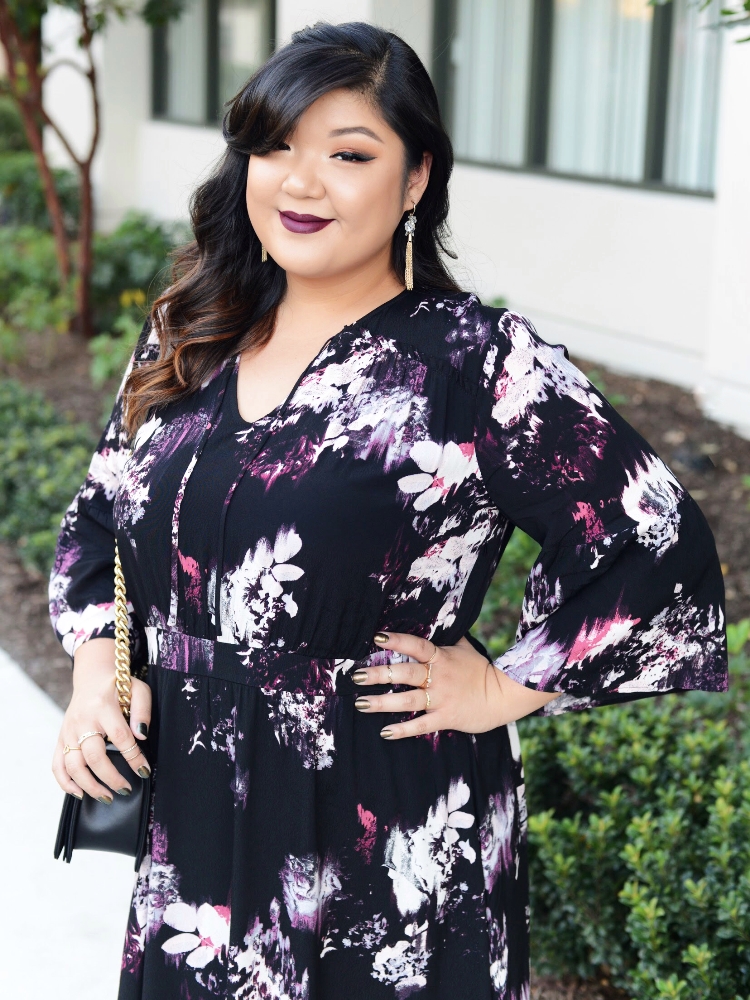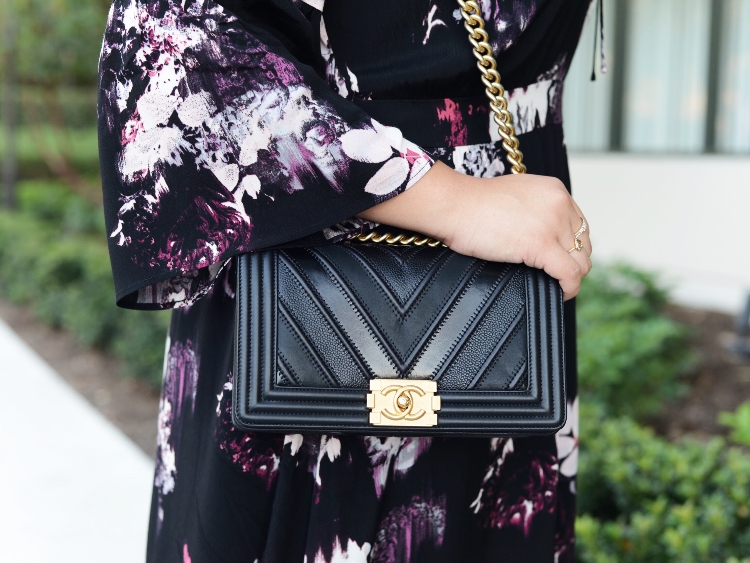 If you're interested in checking out Trunk Club, click here to learn a bit more or sign up for your first trunk!
This post was done in collaboration with Trunk Club. As always, all statements and opinions are my own!