Welcome to #OOTDOctober outfit #3! One of my favorite ways to transition into fall outfits is by layering a leather jacket over my summery dresses. I picked this maxi dress up in August while shopping for my birthday outfit, and fell in love! The dark floral print is on trend for the fall season, and I love that it works well for what is still a warm So Cal climate. I believe the dress is only available with limited sizes and stock, but be sure to check out similar options linked below!
I opted to pair this dress with my trusty leather moto jacket, which I've had for years. In my opinion, genuine leather pieces just get better with wear, so as long as they're well-constructed and you take care of them (I swear by this leather conditioner), they should last for ages! This one has worn into the most buttery soft leather jacket I own, so I can't imagine ever getting rid of it. I'm starting to see a lot more quality leather jackets available in plus size, so I've linked a few below! Yes, genuine, well-constructed leather jackets are on the pricier side, but I think they're absolutely worth it!
I opted to keep the accessories casual with a pair of boots that I picked up on my last trip to Paris–I love the cutout detail and snake print! I think this look would also be cute with the sock boots that are trending right now, too. This saddle bag is an old favorite from Coach–it adds just the right amount of color into a dark look like this one! My favorite details are the mustard yellow suede lining and the stud-tipped fringe! Little details like that make me so happy! 😀
Outfit Details: Floral Maxi Dress (similar/similar) :: Gap leather jacket (similar/similar) :: Eram boots (similar wide fit boots) :: Coach bag (similar)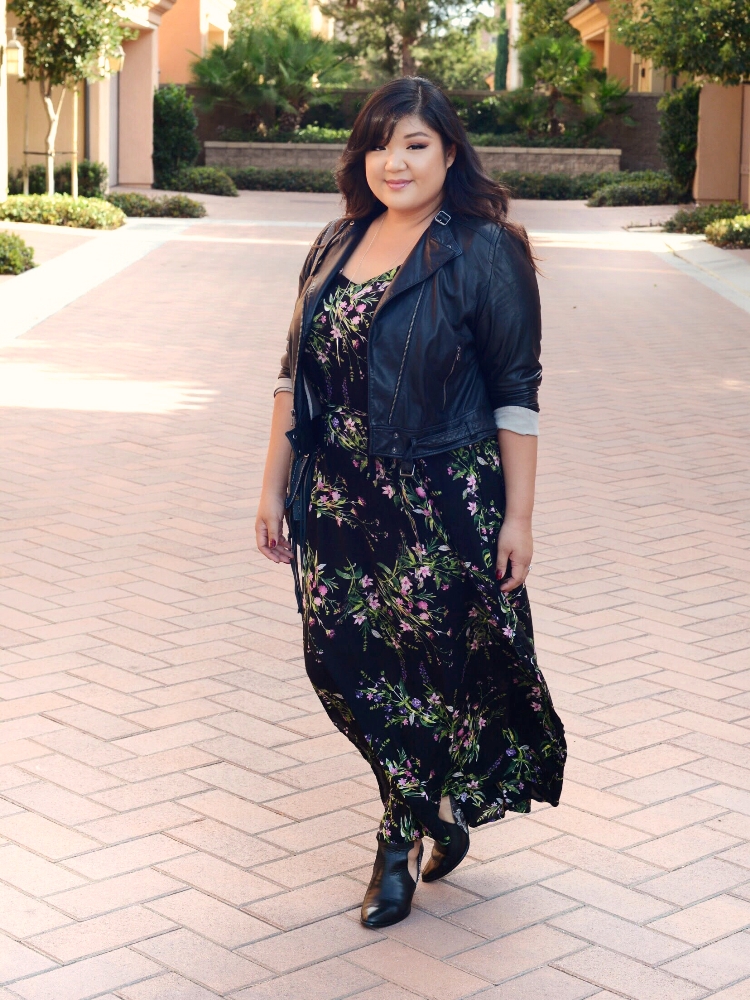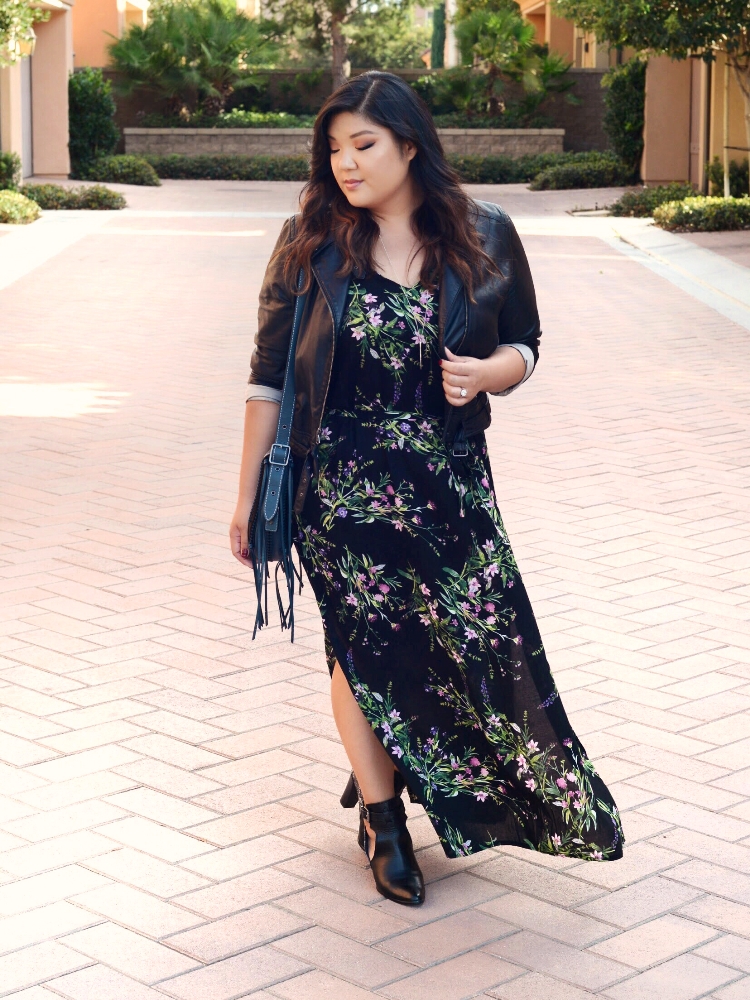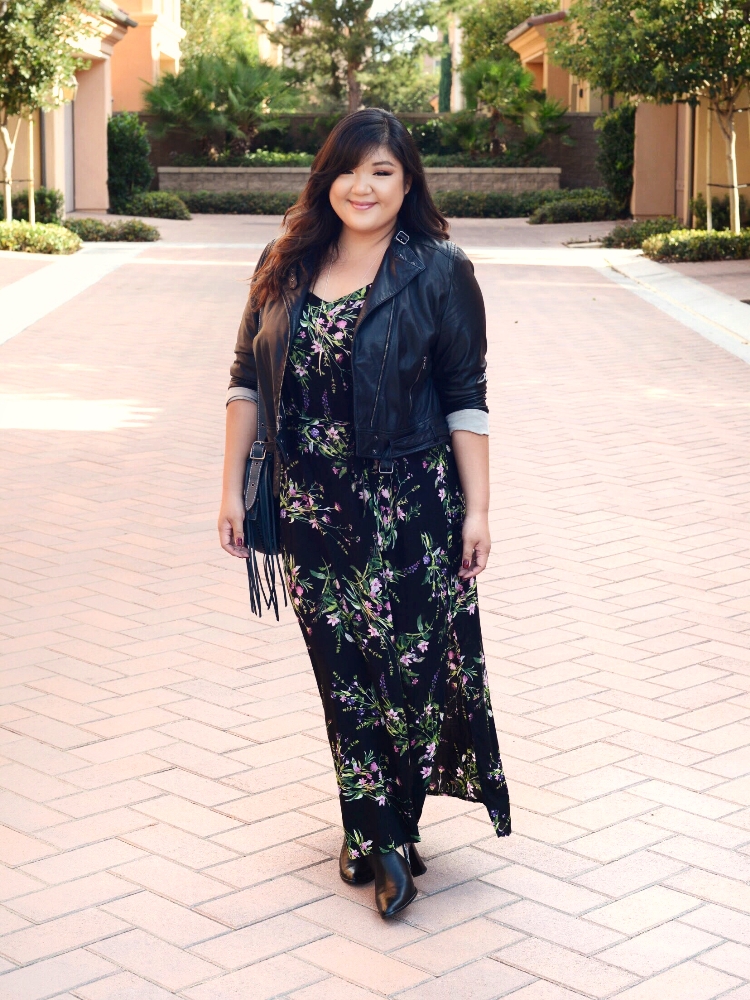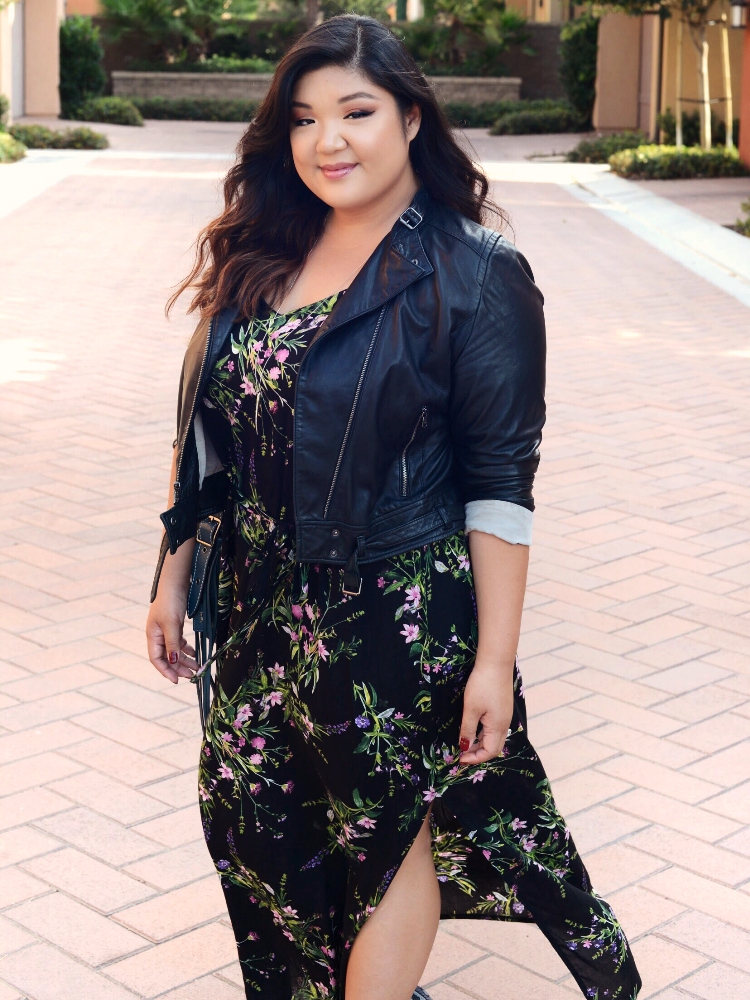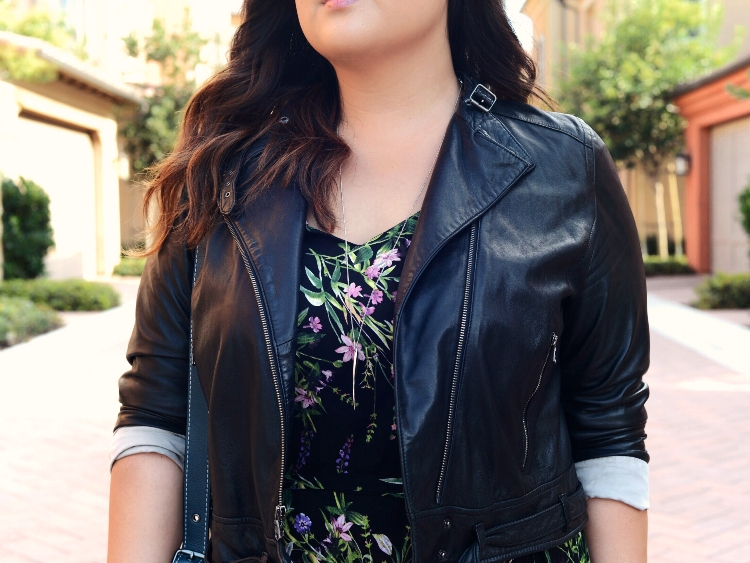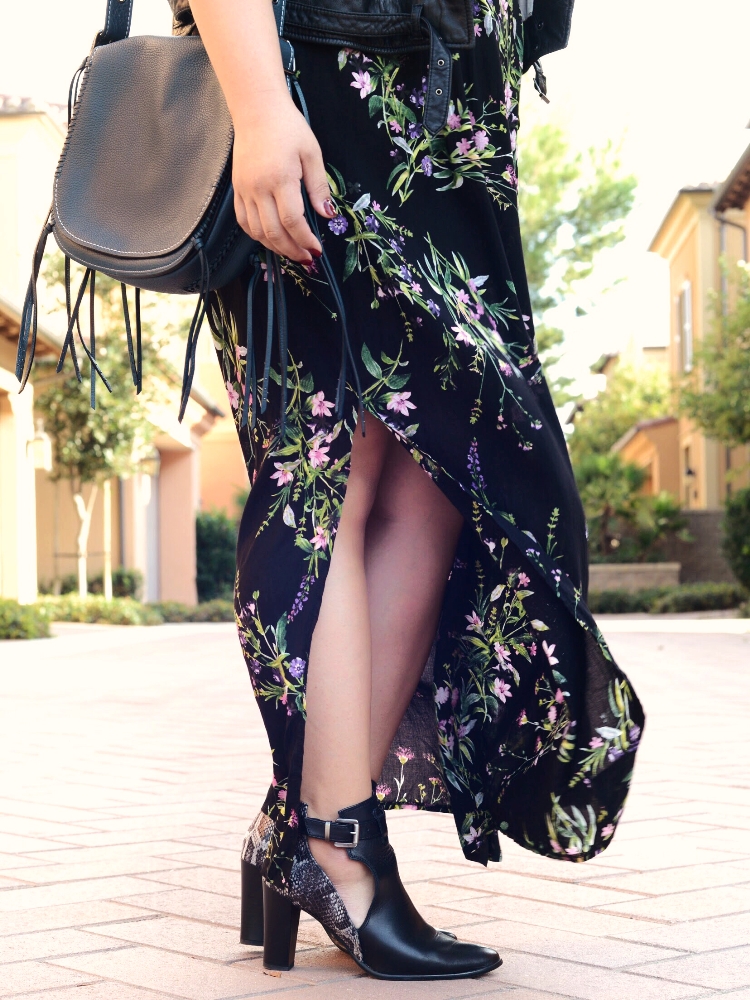 Wrapping up #OOTDOctober day 3! Are you guys sick of me yet? 😛 If you missed any of my previous posts, you can head here for a recap of all my October posts!