Wood Watches by JORD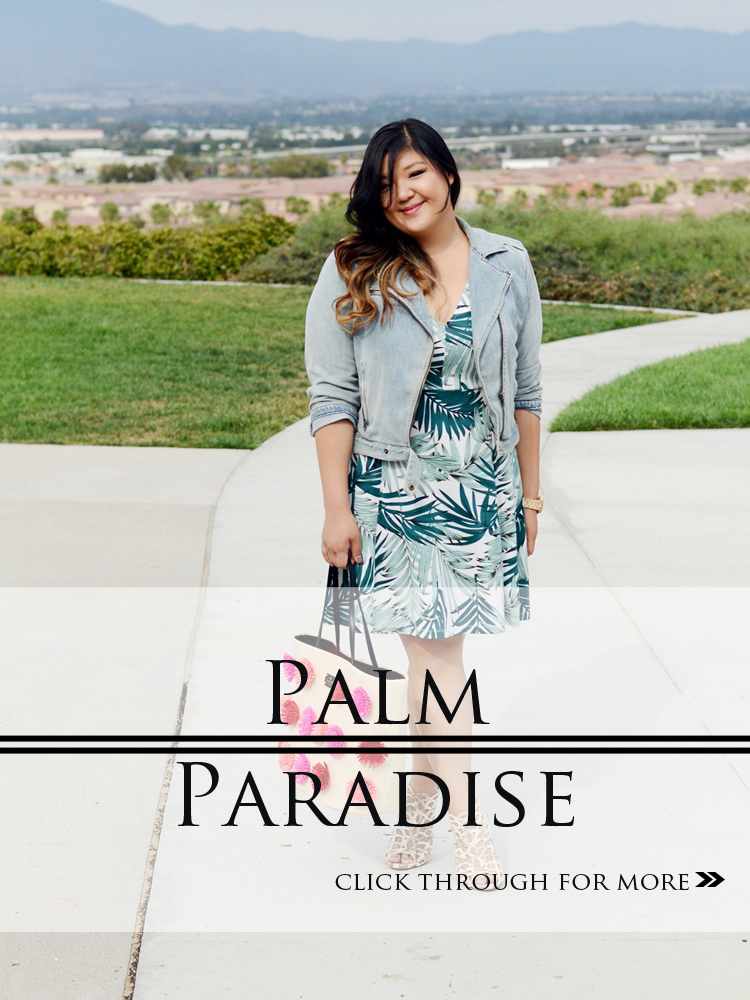 Are you guys sick of palm prints, yet?

One of my go-to outfit combinations during the summertime is a printed dress and denim jacket! Casual but pretty and put together, it's the perfect base for fun accessories like this flowery tote and wood watch!
During the summer, the last thing I want to wear is a lot of metal, clammy jewelry, so I opt for bright statement bags! This beachy tote was a total score from Kate Spade–the 3D flowers are so cute and colorful!
I topped off the look with this pretty wood watch in lieu of a stack of bracelets. Wood is the perfect keeps-you-from-being-sweaty material, and the rose gold face is so pretty! If light wood and rose gold aren't your colors, there are tons of designs from JORD–I'm thinking about getting a men's version for the BF!

[ :: Gap denim moto (similar) :: H&M dress (similar/similar) :: Kate Spade tote :: ]
[ :: Vince Camuto heels :: Sidney watch c/o JORD :: ]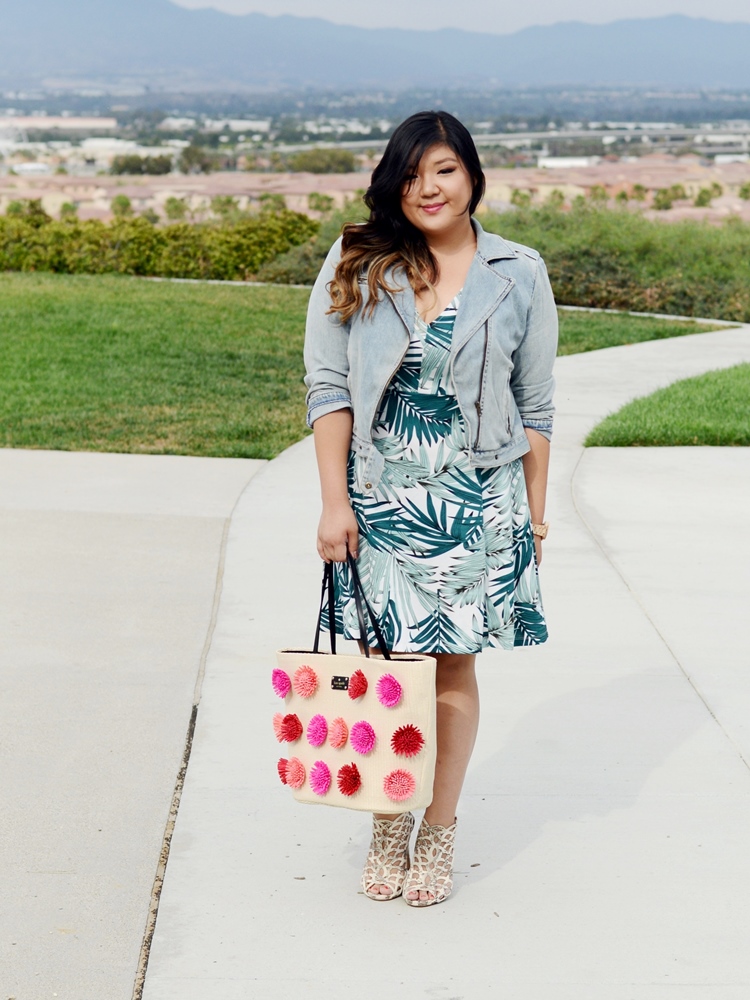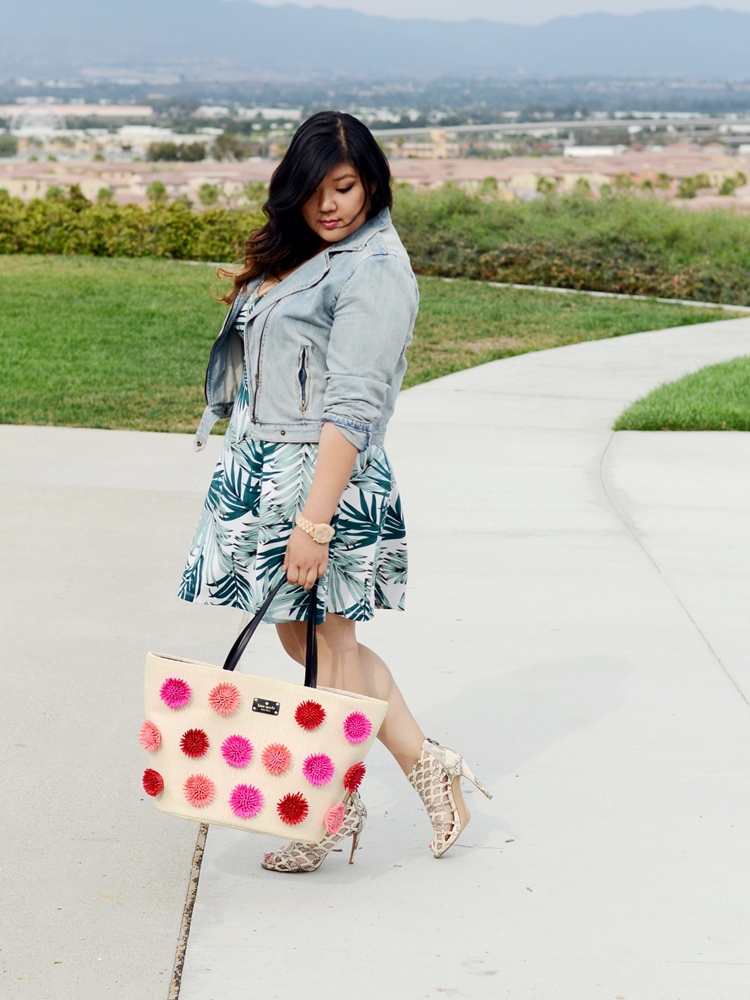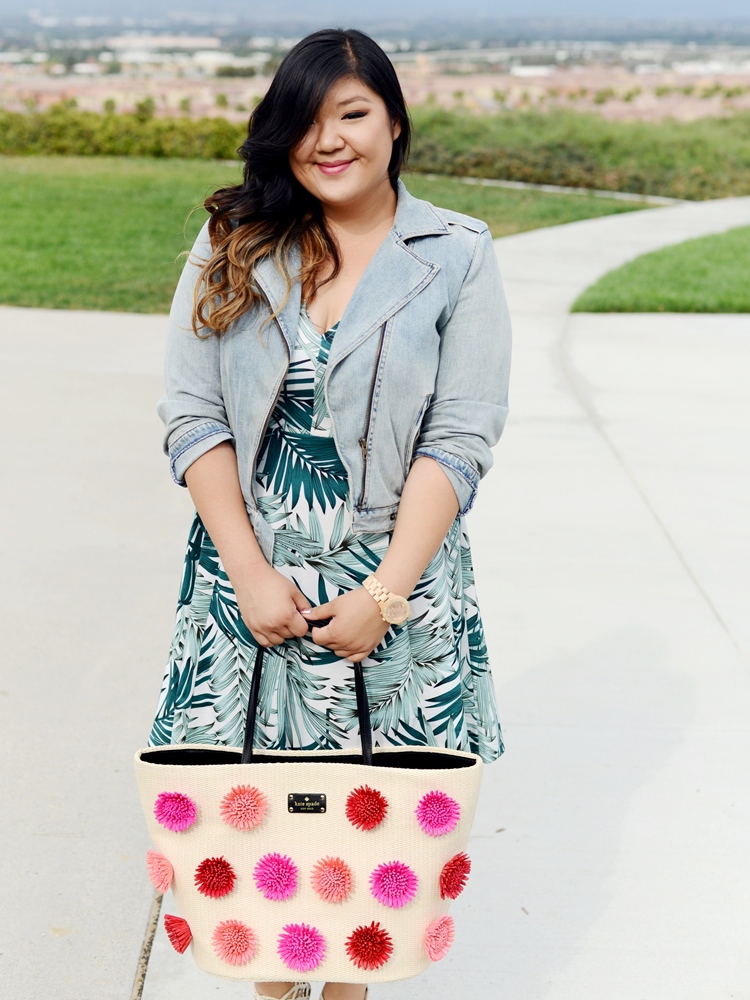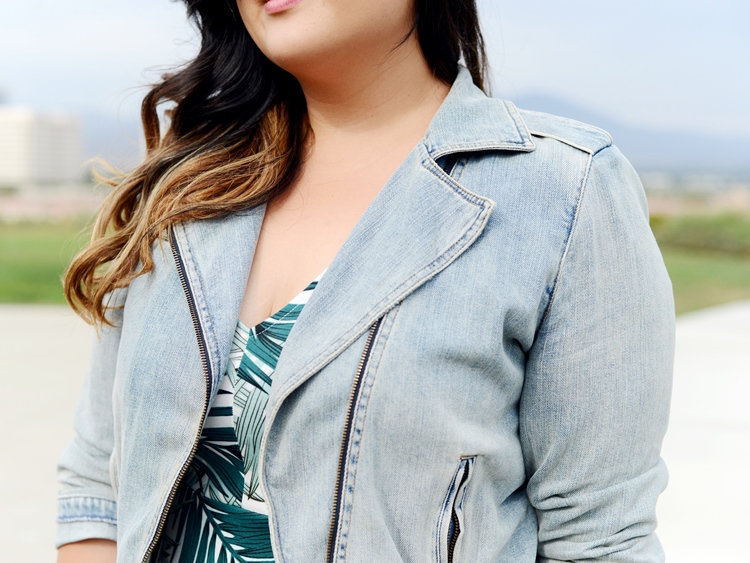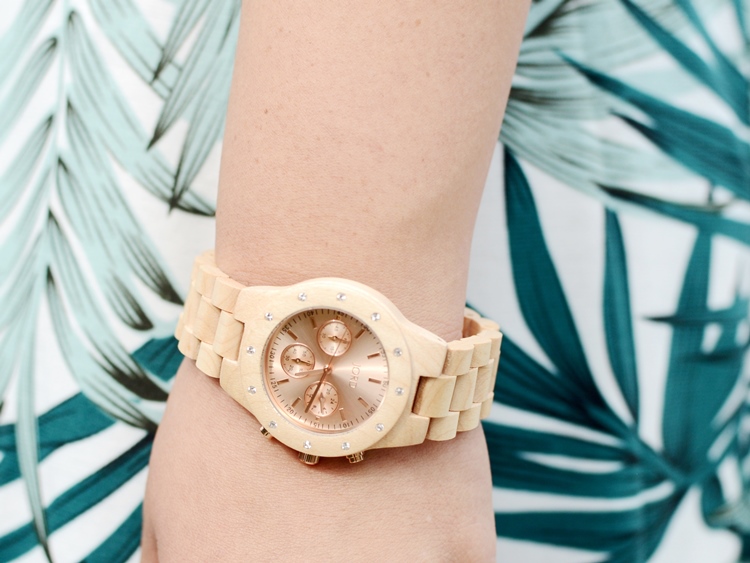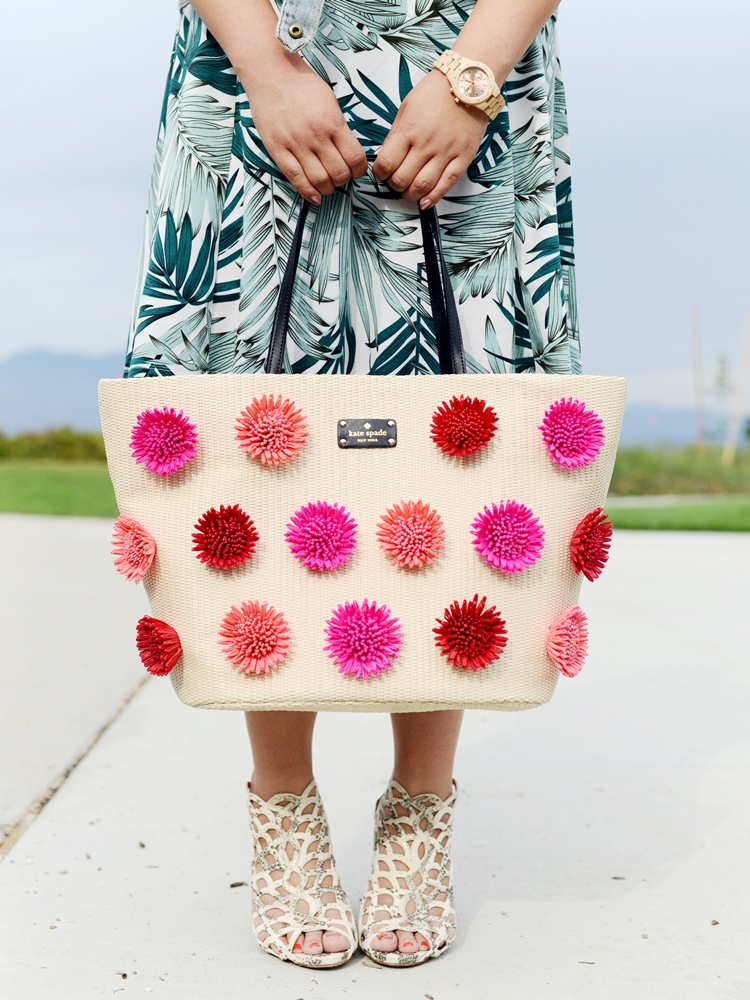 [ :: Gap denim moto (similar) :: H&M dress (similar/similar) :: Kate Spade tote :: ]
[ :: Vince Camuto heels :: Sidney watch c/o JORD :: ]