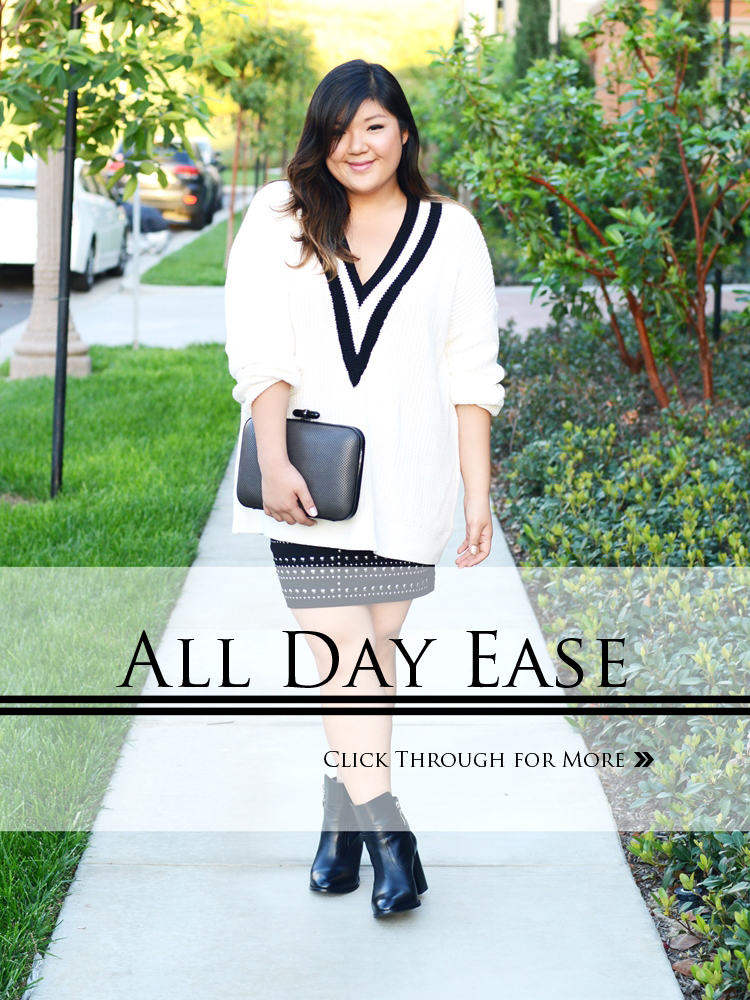 [ :: H&M sweater (similar straight size style – it's oversized!) :: H&M skirt (similar) :: ]
[ :: Axel Accessories clutch (similar) :: Lane Bryant boots (c/o) :: ]

With the hectic holidays coming up, sometimes you just need a hassle-free, chic outfit that you can wear all day!
Lord knows I love a chunky, oversized knit (I mean really, it's basically a blanket you can wear outside), and this preppy number gets taken in a sexier direction with a plunge neckline! This sweater is pretty much a replica of the Rag & Bone Talia sweater, but you know, NOT $395. Plus, the H&M version goes up to an XL, which would fit up to a size 22/24 top because it's oversized. Win! I've linked a similar, oversized sweater that only goes up to an L but hopefully it works for some of you! Unfortunately, the one I picked up from H&M is already sold out and I can't seem to find something similar in plus size. 🙁
I paired the sweater with a studded mini to keep it from being super preppy and to balance out the slouchiness of the look. I love the way the studded skirt just kind of peeks out! Opted for super comfy boots from Lane Bryant (hello real leather wide width bootsss) that are perfect for running errands all day!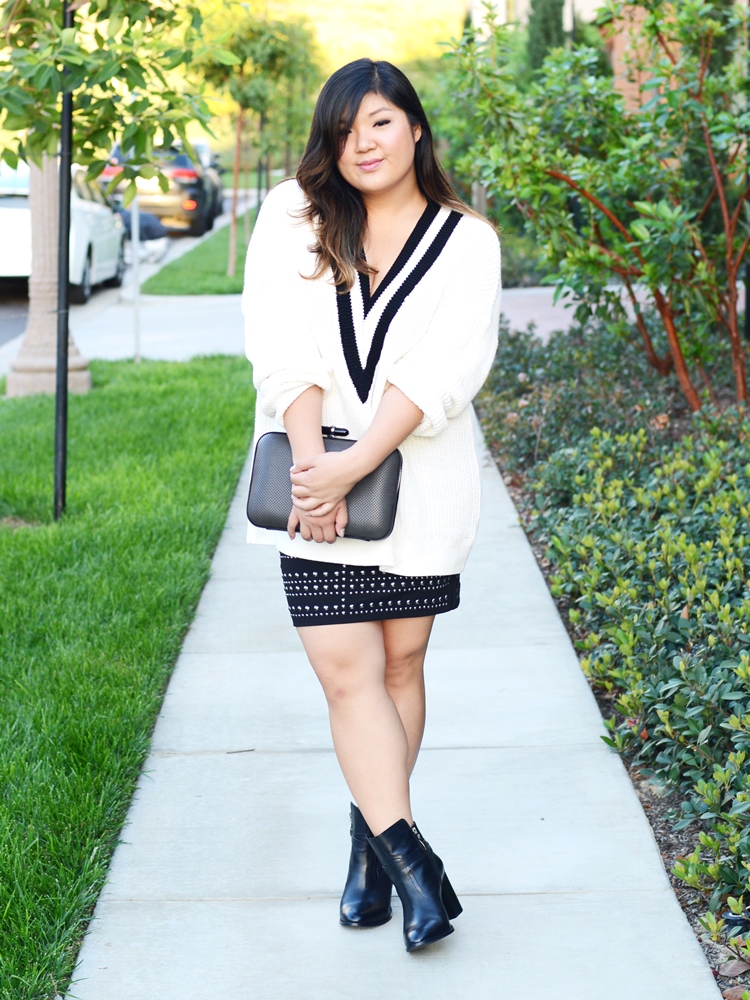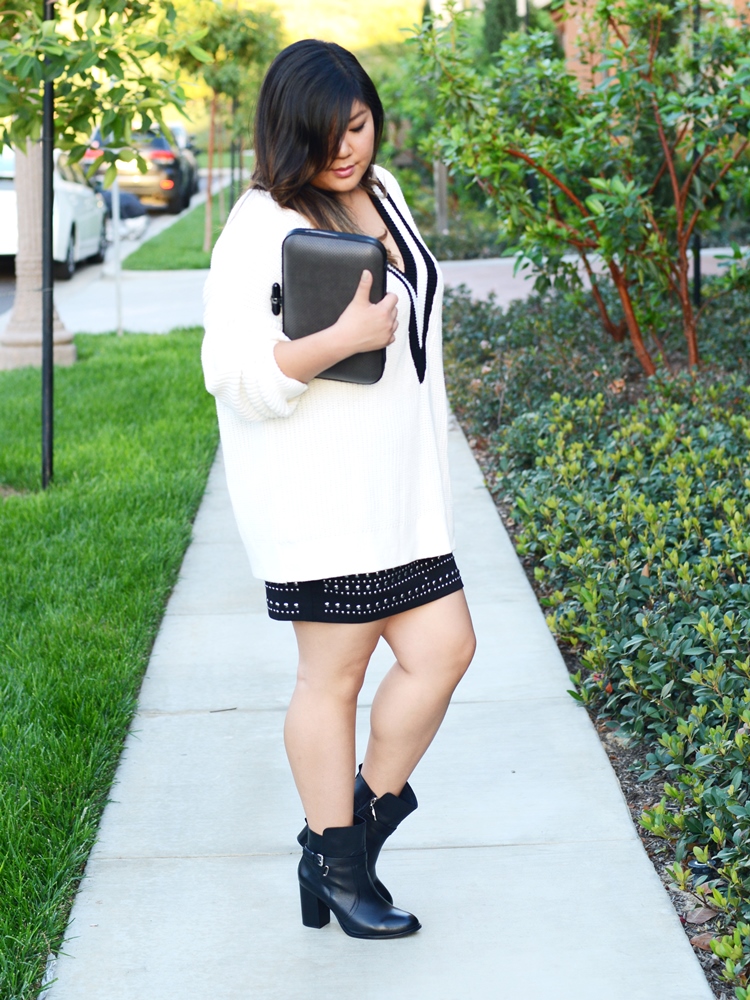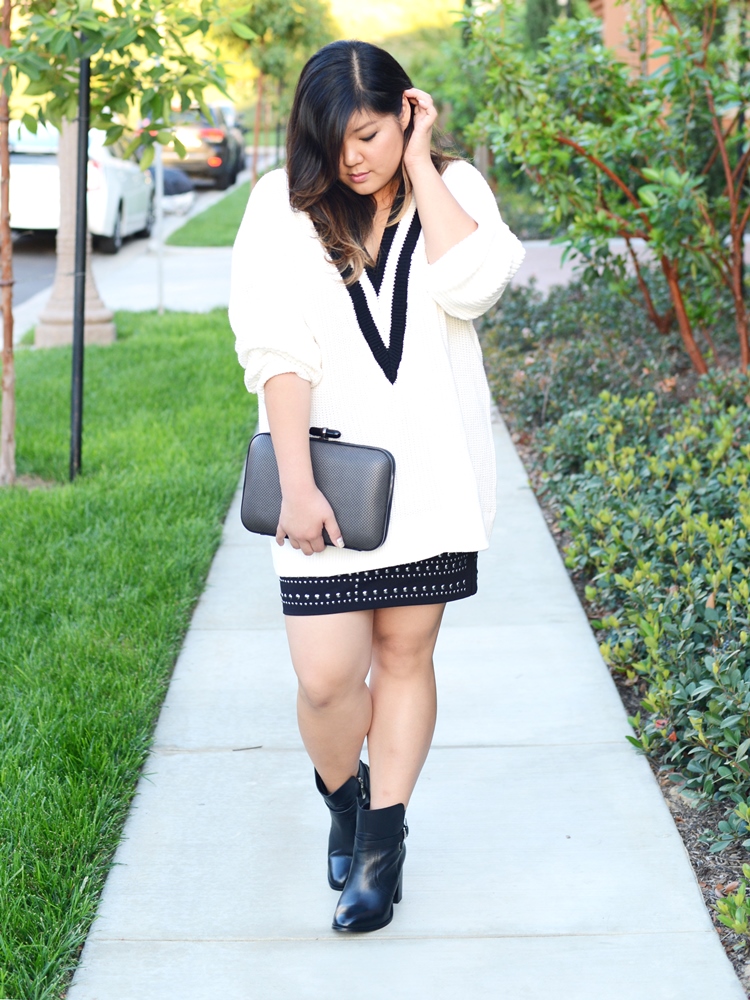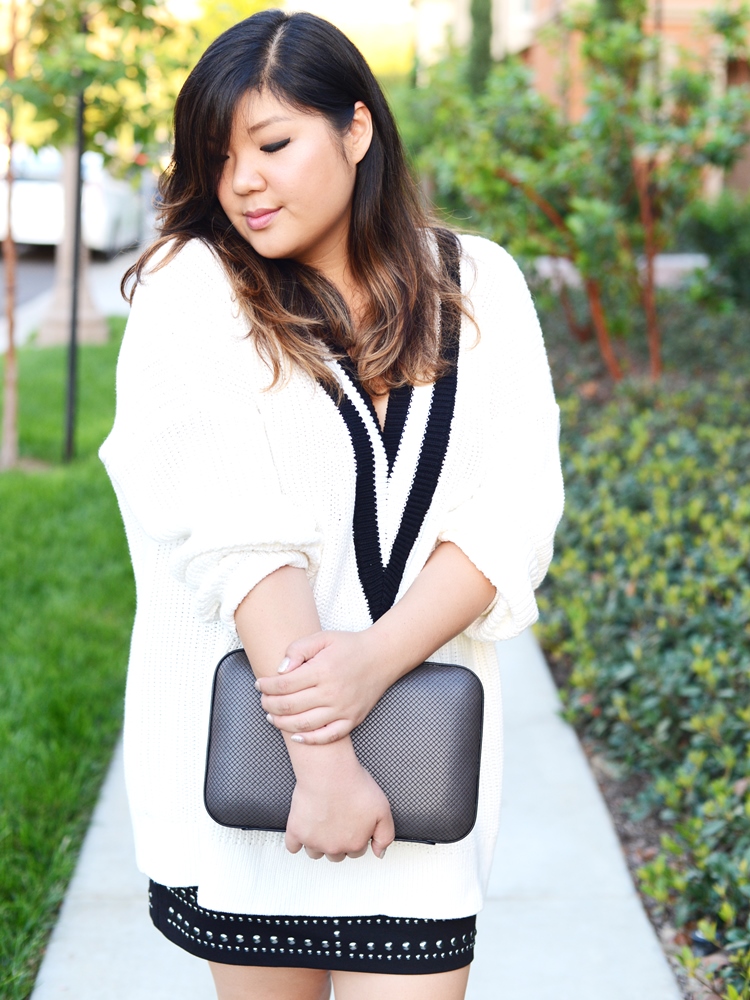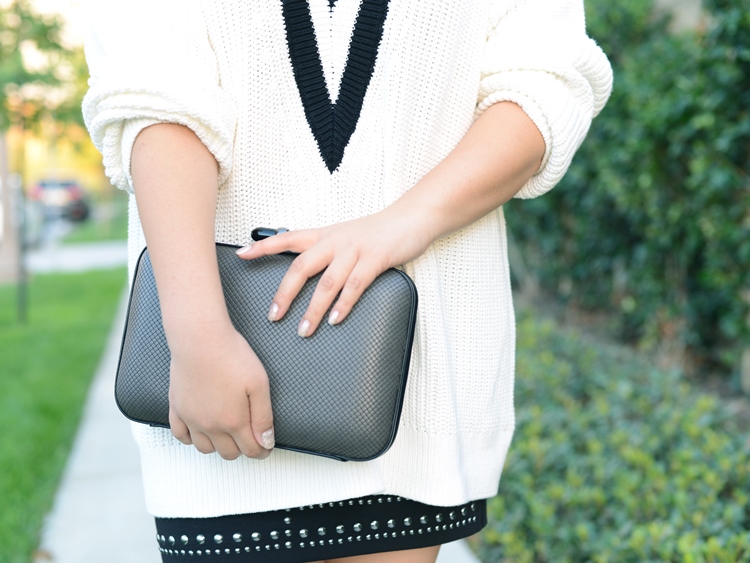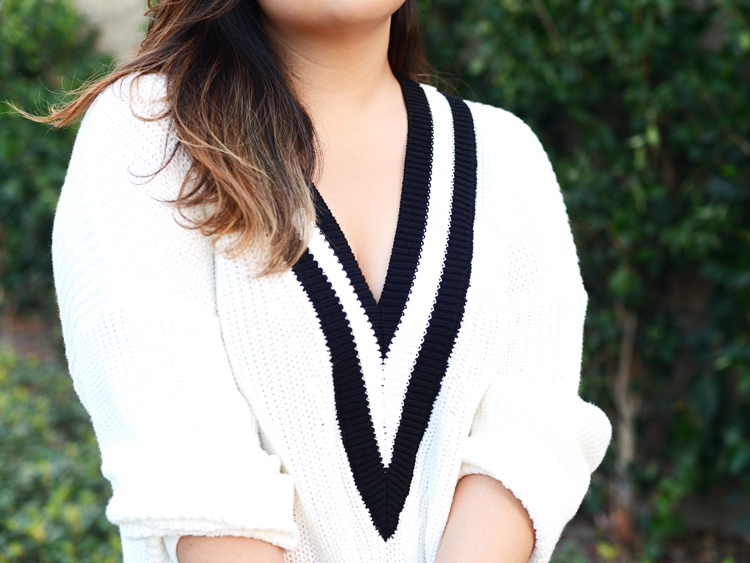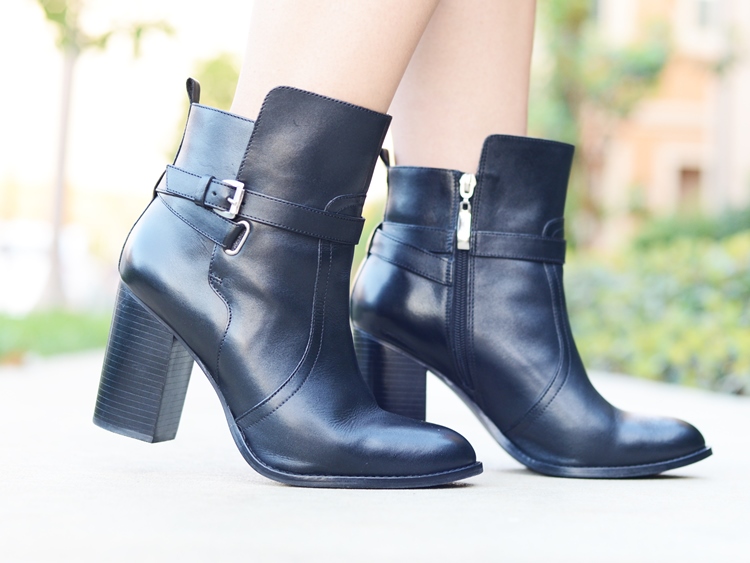 [ :: H&M sweater (similar straight size style – it's oversized!) :: H&M skirt (similar) :: ]
[ :: Axel Accessories clutch (similar) :: Lane Bryant boots (c/o) :: ]