I've been going absolutely nuts over modernized 1920's inspired clothing and accessories! When the SpeakEasy episode of Gossip Girls came out, I knew I had to do a post on it.
I think this will be SUCH a hot look for the holidays! I love the bows, fringe, lace, sequins, headpieces, gloves, and jewelry overload!
Here are some great pieces that you can work into your glamorous plus-size wardrobe: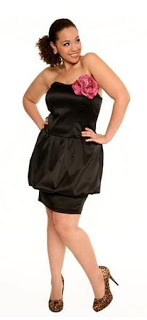 I love this–pair it up with tons of layers pearls, some t-strap heels, a netted hairpiece, and black satin elbow length gloves and you're all set!
This dress is HOT. You can dress it up in so many different ways, too. This would be amazing with some printed tights and T-strap heels!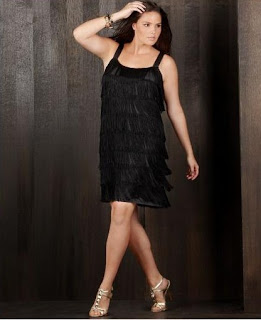 Love it! If you want to take the look to a more literal level, this is an amazing choice. I seriously want to buy this item and just go all out with the 20's look for one of my Christmas parties!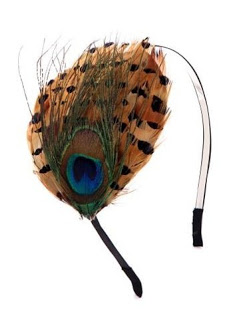 I love me a good headband. This one is so cute–I'd wear it with everything!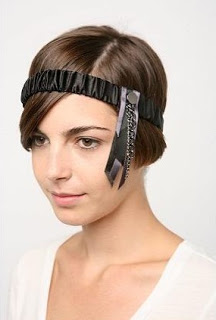 This is so cute! It's the perfect accessory to get the 20's look across. Now all you need is the perfect wavy coiffed hair to go with the piece!
I absolutely die for this hair clip. It's absolutely perfect–classic, chic, and stylish!
This would look amazing layered with a ton of other necklaces!
I love this necklace–it's the perfect complement to a black dress, and has some serious flexibility–wear it with your 20's glam, and with jeans and a tee shirt!
Nordstrom Glass Stretch Pearl Bracelet: $58
So pretty over some long satin gloves!
To stay true to 1920's fashion, I would only wear earrings if you're leaving your wavy style down and long. If you're opting for an updo or bob, you can stay earring-free!
These are an absolute necessity to pull off the 20's glam look. They're even better if you layer on more bracelets and rings! (Make sure you match the color to your dress.)
To finish up your glam 20's look, make sure you choose a great shoe! I love the ruffle detail on this! What's even greater is that they also offer this style in purple!
I LOVE the bright color of this! This would fabulous over a black tight. The platform is decidedly modern, and the skinny t-strap is so 20's!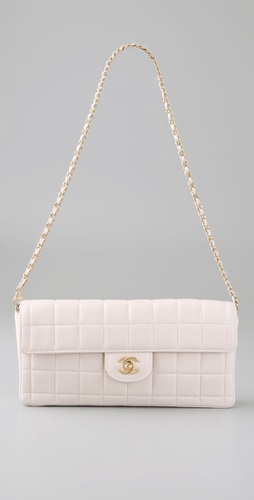 I know, it's veeeeery expensive. But hey, a classic glam outfit deserves a classic glam bag!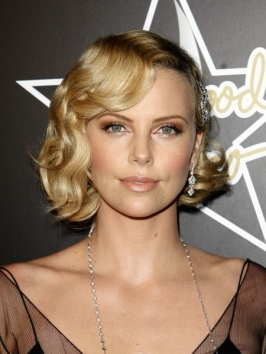 Finally, make sure you've got all your bases covered–including hair! Charlize Theron absolutely hit the target with these gorgeous finger waves. Quick how-to
here
!
Now go get glam, my lovelies! If you want to feel extra glam, you can even pair a fabulous fur stole to take your outfit to the next level!
Yours, etc.
CurvyGirlChic