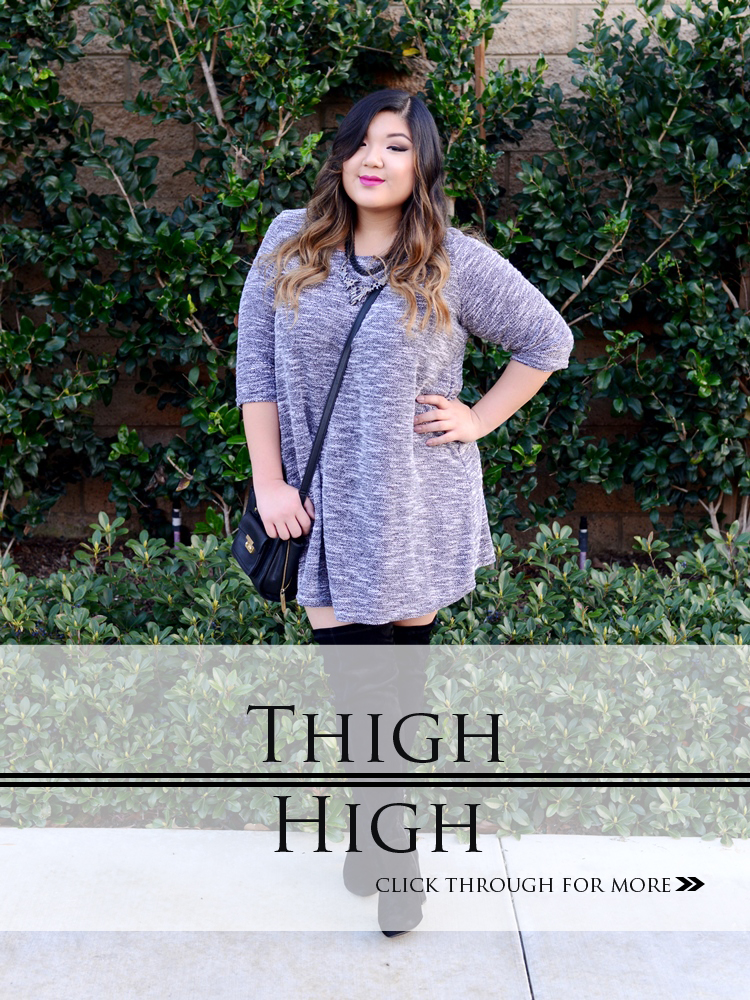 FINALLYYYY an amazing pair of wide calf suede over-the-knee boots!

As someone with wide calves, I have the hardest time finding cute knee-high boots. Make the request for an on-trend, over-the-knee style and the options usually diminish to right around zero. Enter Ted & Muffy (previously known as Duo Boots), which lets you customize foot size and calf width for the perfect fit!

To really show these babies off, I opted for a mini-length sweater dress that let just a peep of thigh show, and let the boots do the rest. What can I say, a great pair of shoes can make an entire look! These boots are increeeedibly buttery and soft, crafted from real suede, and feel like an absolute dream on. They come with a hefty price tag, but if you ask me, these are an investment unlike any other. I'm in love!!! They are just a tad loose on my bare leg ( I should have followed the website's directions and sized down on calf width), but I plan on wearing these over skinny jeans next and I think the fit will be absolutely perfect!

[ :: Ted & Muffy Empress boots :: ASOS sweater dress :: ]

[ :: Phillip Lim x Target bag (similar) :: Monika Chiang necklace :: ]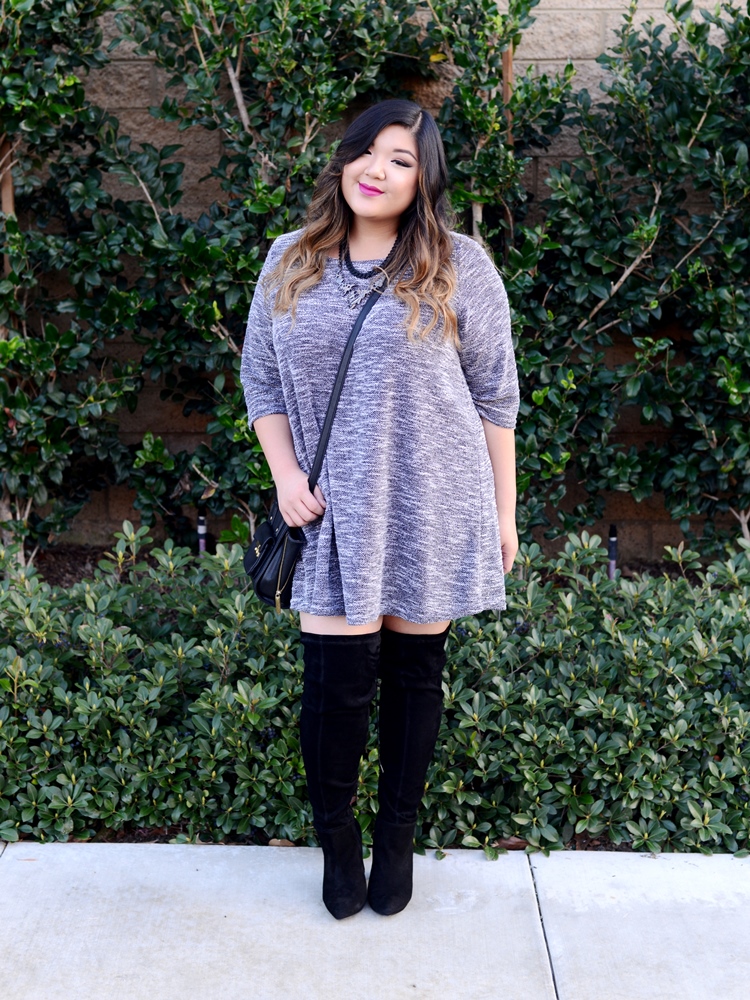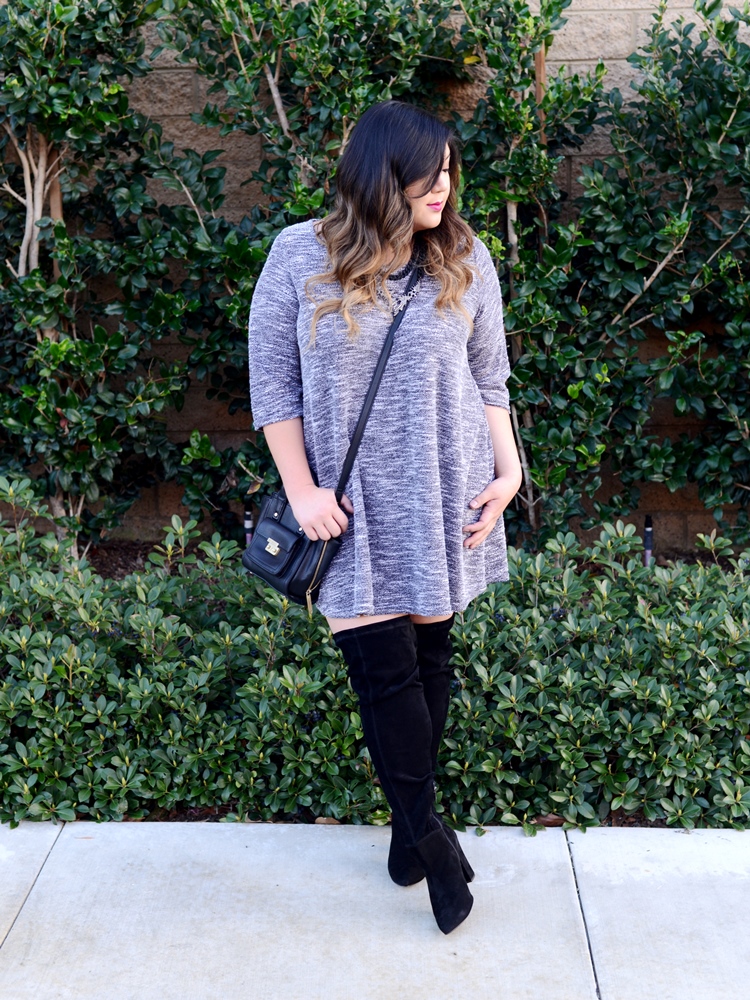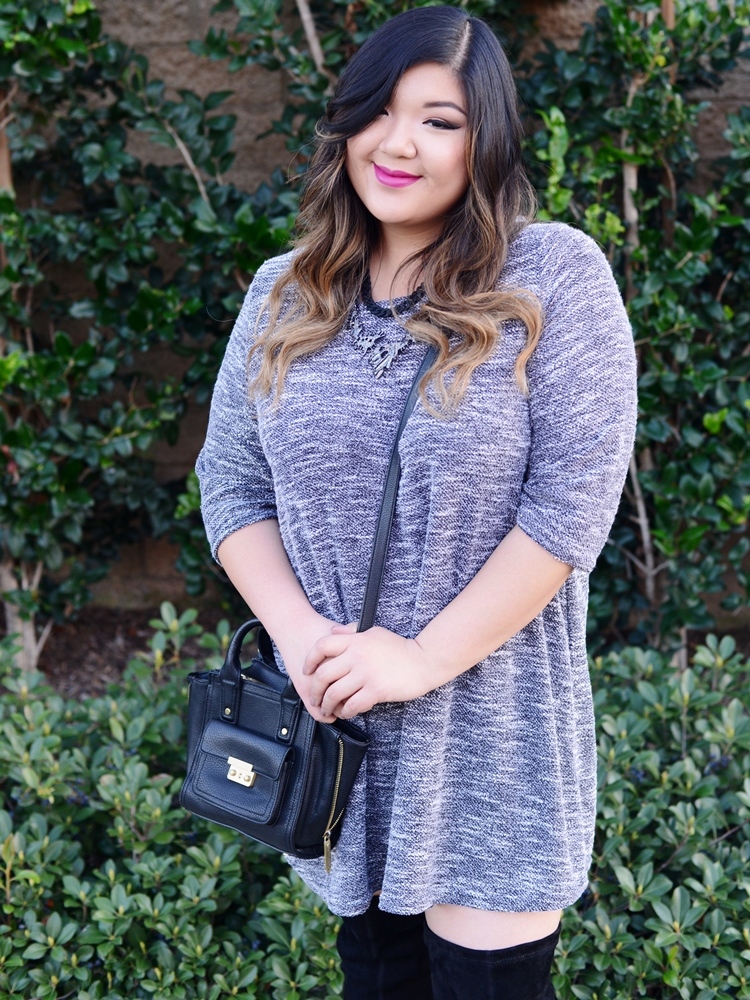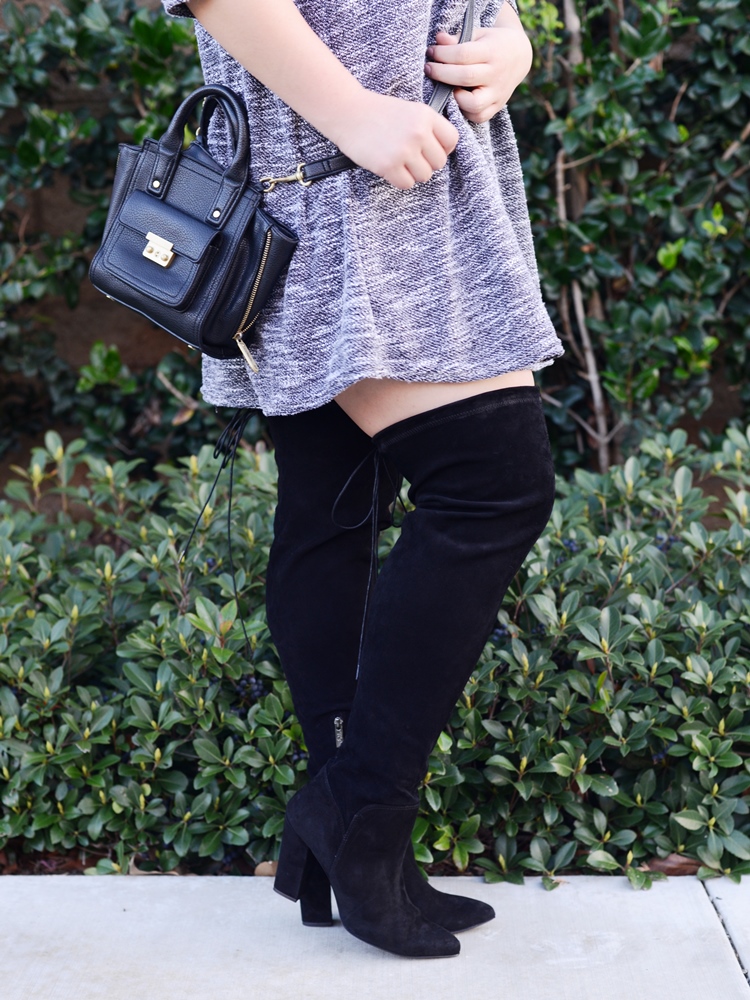 [ :: Ted & Muffy Empress boots :: ASOS sweater dress :: ]

[ :: Phillip Lim x Target bag (similar) :: Monika Chiang necklace :: ]