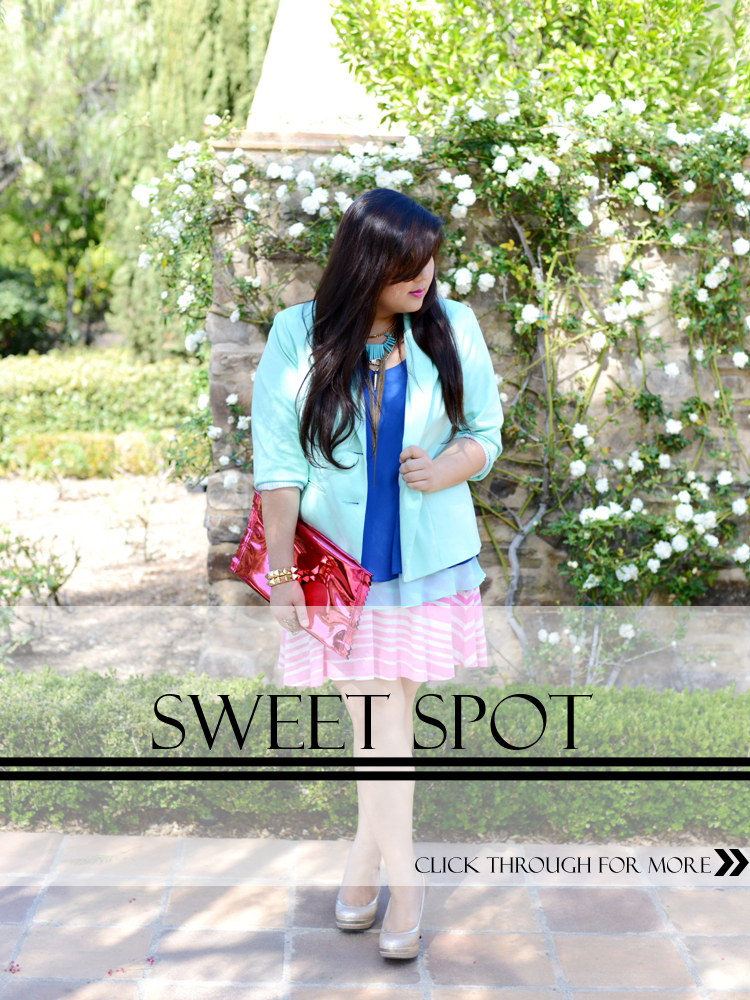 Because every girl needs a giant candy clutch in her life.
I have a total sweet spot for anything candy-themed. From my Kate Spade chocolate bar clutch to this MMM x H&M magenta monstrosity, I just can't get enough of the kitschy goodness. I also have a Juno-esque hamburger phone (thanks sis!), cheeseburger CD case, strawberry pillow, and numerous other items disguised as food. I just need a macaron iPhone case and I'll be all set! 😀
[ :: Simply Be blazer (here/similar) :: H&M+ top (similar) :: H&M skirt (similar) :: Maison Martin Margiela for H&M candy clutch (available on eBay/similar idea) :: ]
[ :: Dannijo spike necklace (similar) :: Yohji turquoise necklace via ideeli (similar) :: ]
[ :: stud bracelets via Nordstrom (similar) :: ]
Continue reading for more photos!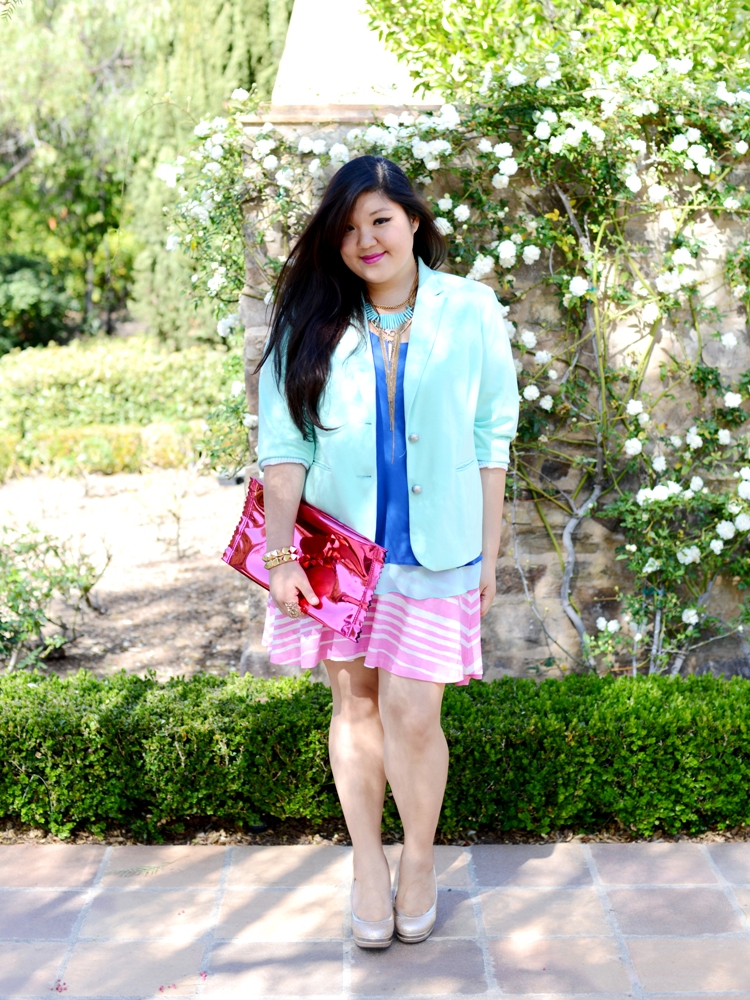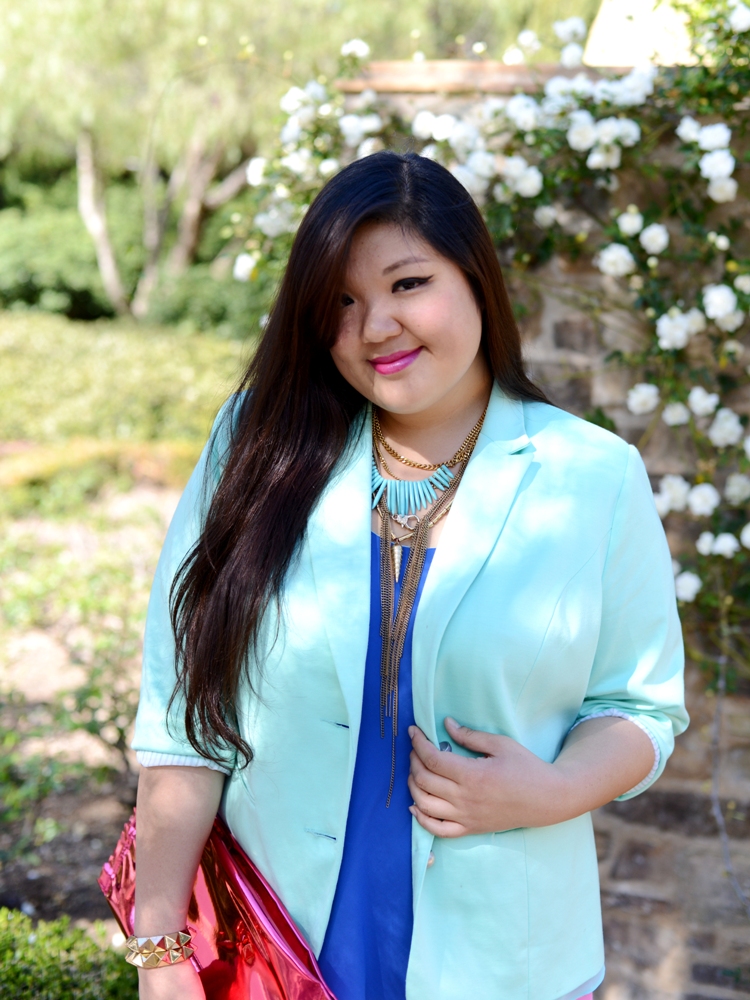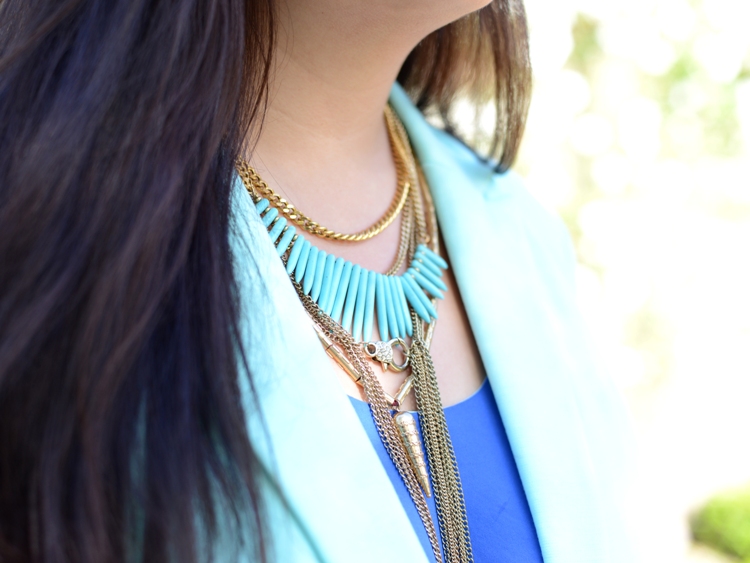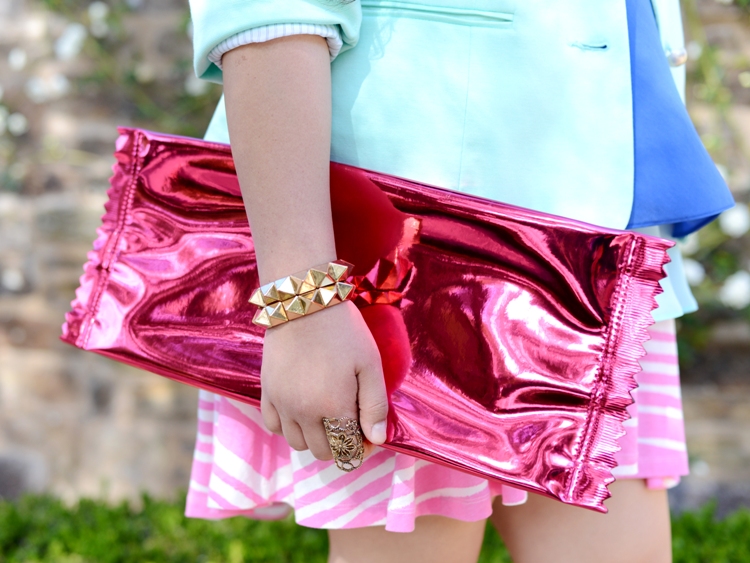 On a totally different note, 2 WEEKS UNTIL HAWAII! I can't wait to hit the beach! 😀 Are you guys interested in seeing a few swimsuit posts? :O Gathering the courage to bare it all (okay not ALL, but a lot :P) for you guys! 😉