Still on my breezy dress kick as this Summer heat seems to be never-ending! That being said, if your thighs touch and you've worn a dress or skirt when it's hot or humid out, you KNOW the struggle of inner thigh chafing, aka "chub rub." Let's not even play like it isn't a seriously painful situation. I just got back from a weekend in Chicago and I didn't plan on it being so humid and sticky out, so my thighs are paying for it now!
Enter Chafing Relief Powder Gel® from MONISTAT® Complete Care™, to keep you #SafeFromChafe! It can be applied to sensitive skin after chafing to help relieve friction, or before the chafing occurs to lessen the possibility of chafing! I've tried other brands of anti-chafing products before and I prefer Monistat's because it never feels gooey or greasy, just silky and dry! I also love that it doesn't transfer to my clothes, and is great for other chafe-prone areas, including the bikini area, and underarms. Talk about a Summer necessity!
As hot and sticky as it gets outside, a light jacket is still an essential for getting through the Summer–this denim moto is an old favorite that I love breaking out every year! It's so perfect for Summer nights when it's just a little bit chilly. A great crossbody bag is another essential–after all, who wants to fuss with a big bag when it's 100 degrees out?!

[ :: Wet Seal+ dress :: Gap denim jacket (similar) :: Lane Bryant heels :: Forever 21 bag :: ]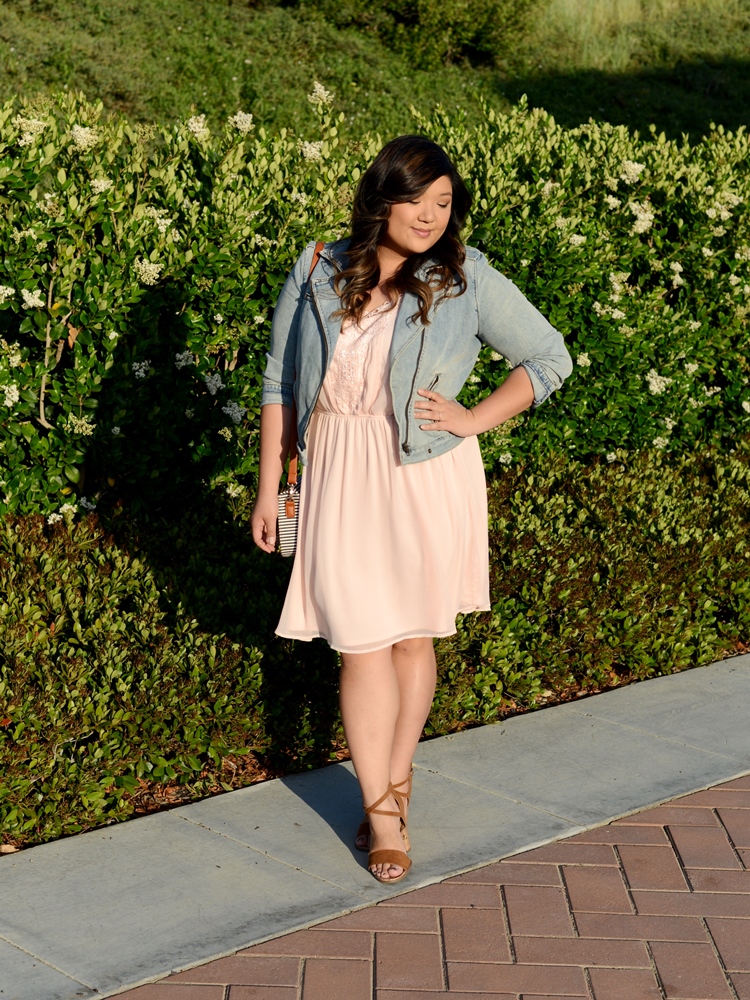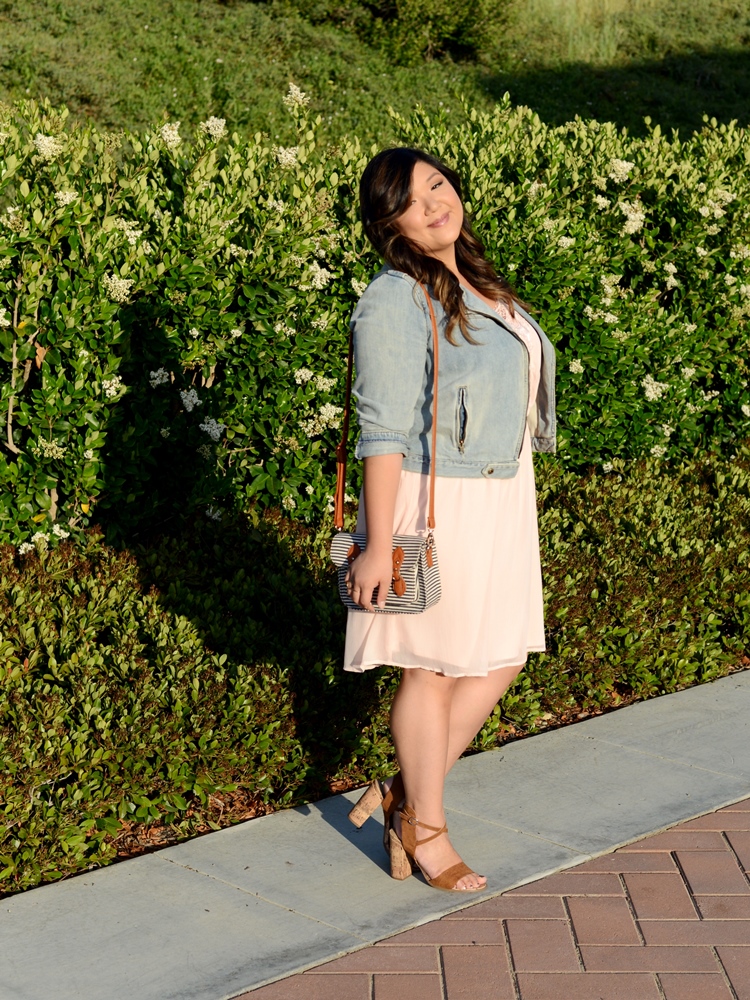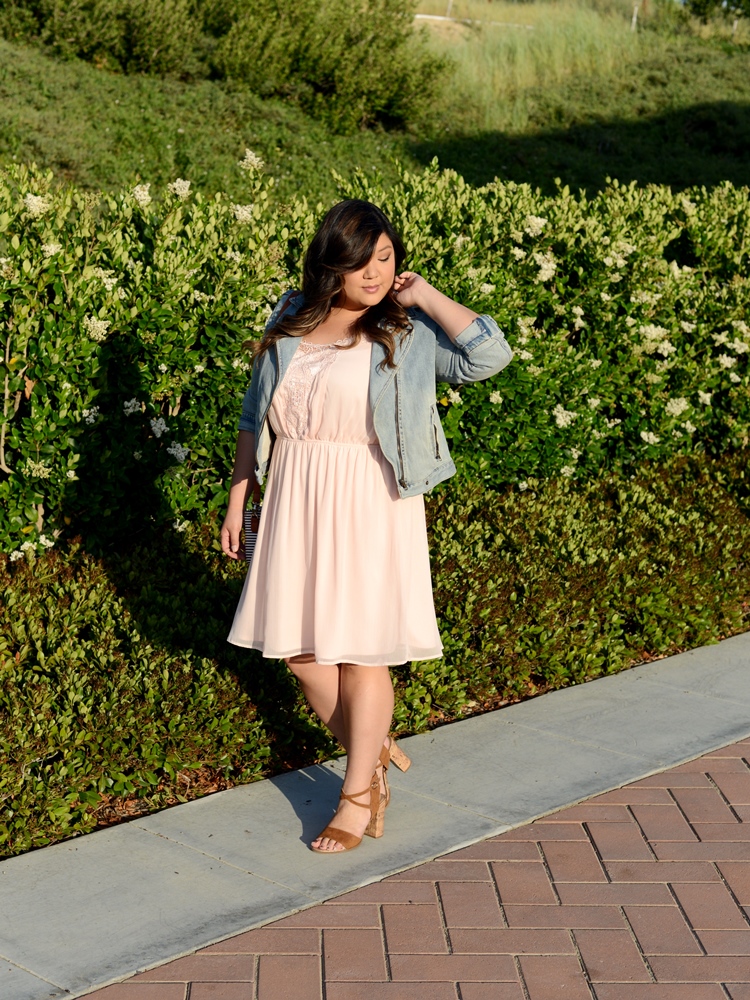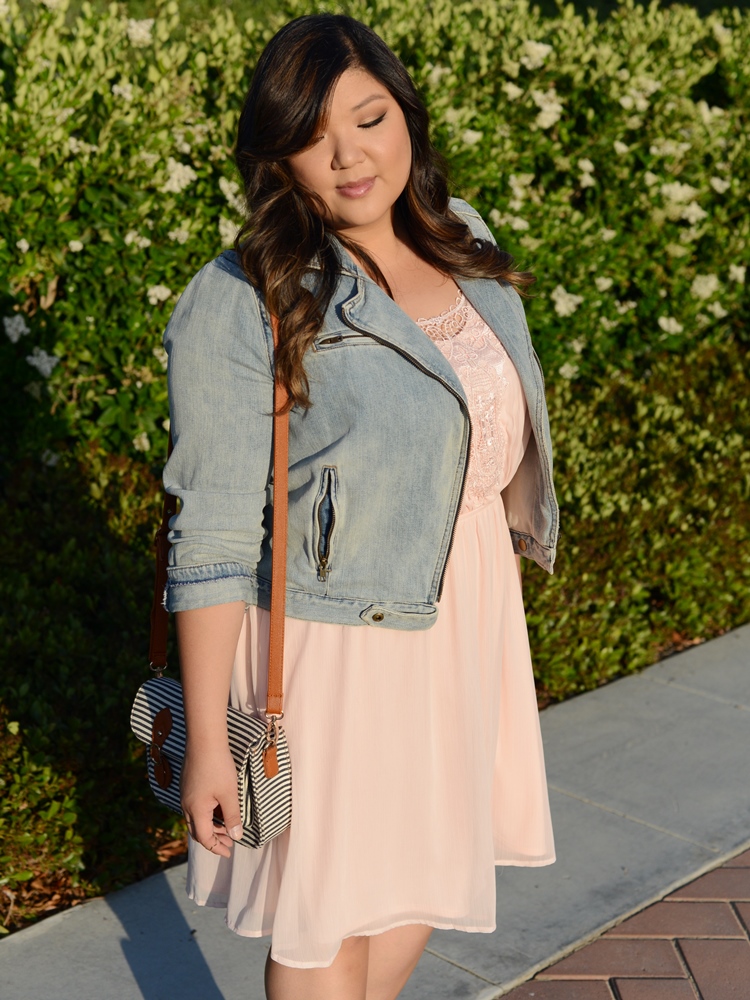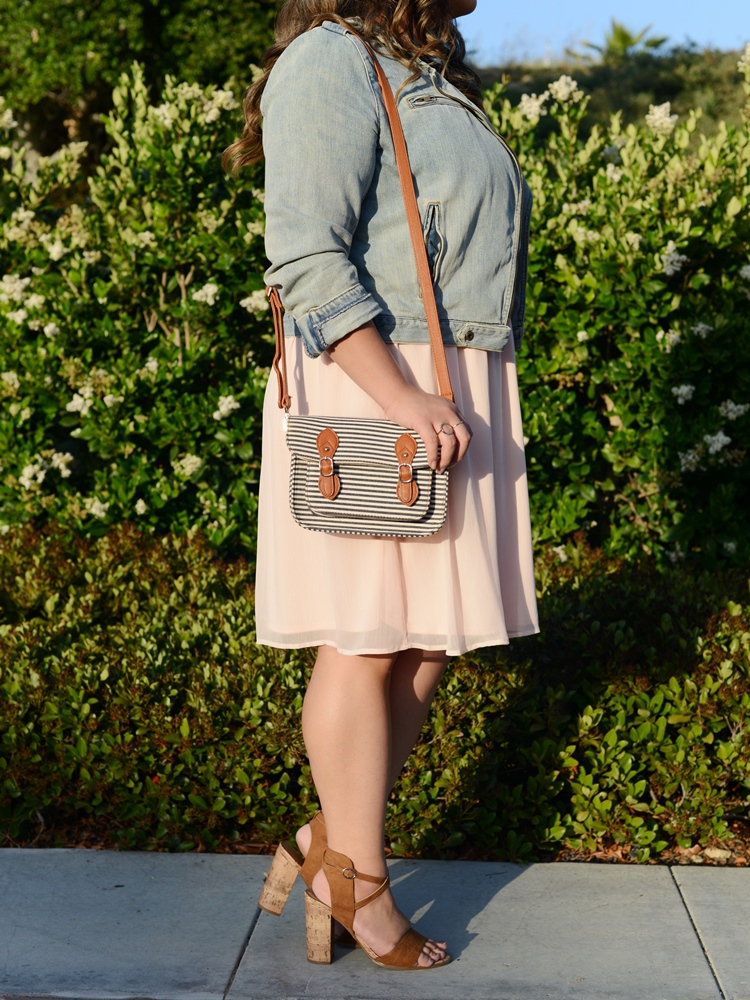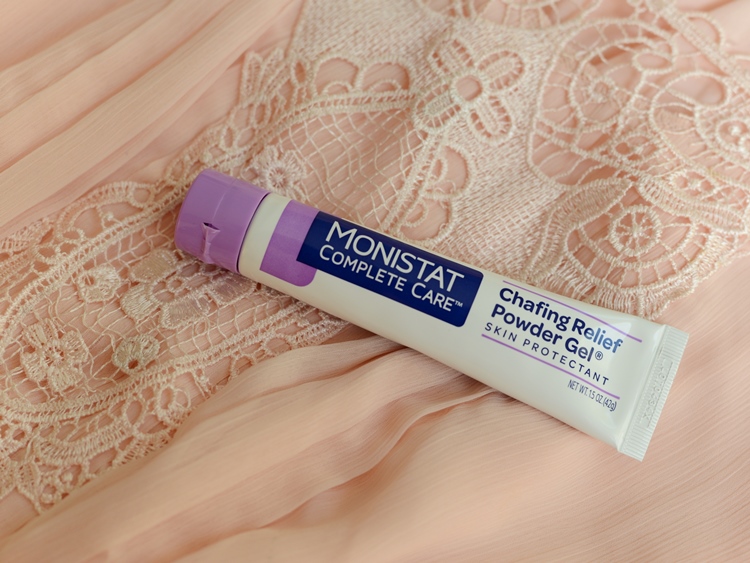 This is a sponsored conversation written by me on behalf of Monistat . The opinions and text are all mine.