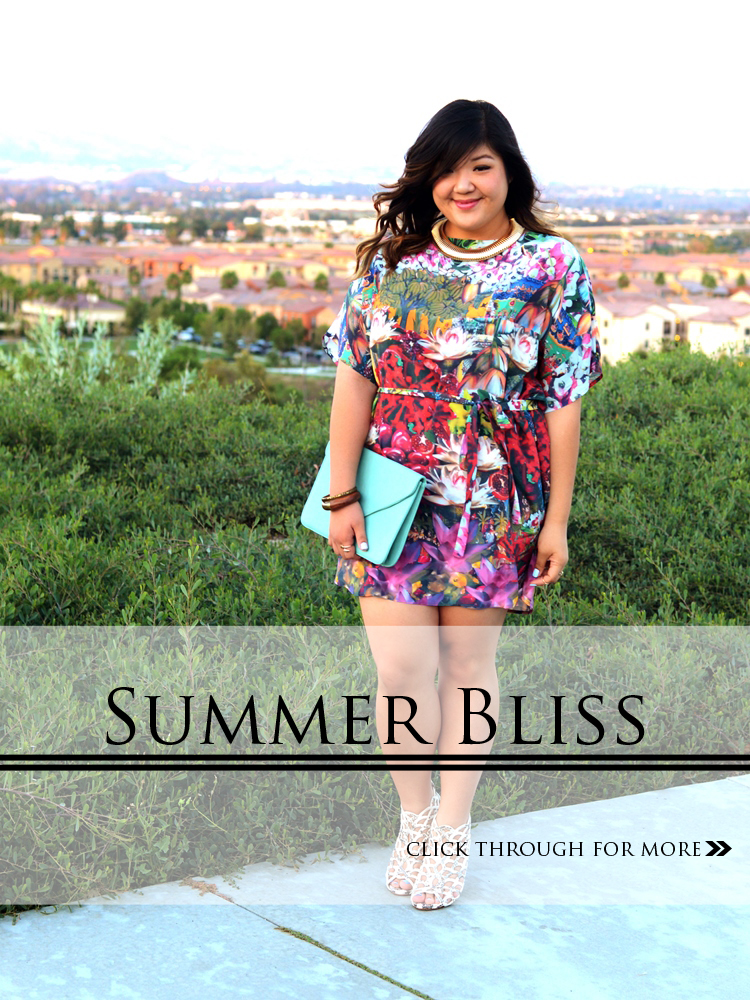 I have a weird thing for quirky prints, so when I saw this dress (yes, that's a banana tree and pomegranates on there), I knew I had to have it!

[ :: Issa silk mini dress via The Outnet :: Vince Camuto heels :: Forever 21 clutch (similar mint envelope clutch) :: ]

While the dress isn't plus size, it's cut very generously, which I knew because Net-a-Porter and The Outnet provide the exact measurements of an item! How cool is that?? I wish all stores did that!

Anyway, summer is supposedly starting to wind down, but it's going to be 93 degrees tomorrow. What is going on?! As much as I am not a fan of sweltering heat, I'm definitely going to miss the long days and balmy nights! I'm finding myself soaking in the extra rays of sunshine and dreading the shorter days and clinging on to what may be the last heat wave of the summer. There really is no better celebration of the season than a colorful, fruity dress and strappy shoes. My beloved boots can wait another few weeks to make their season debut!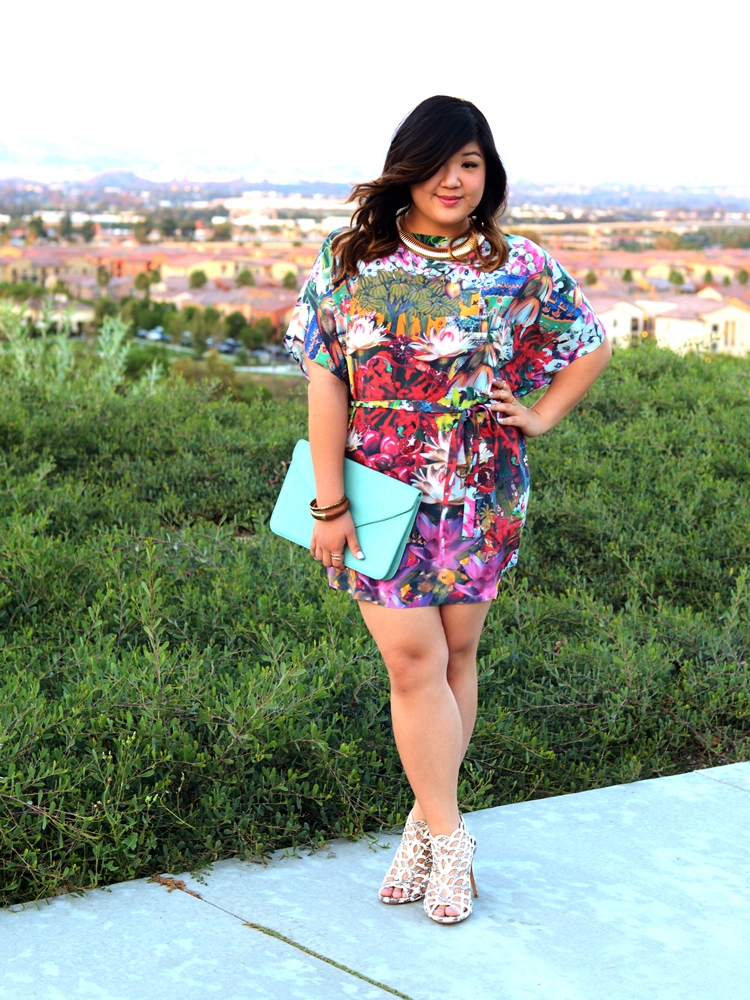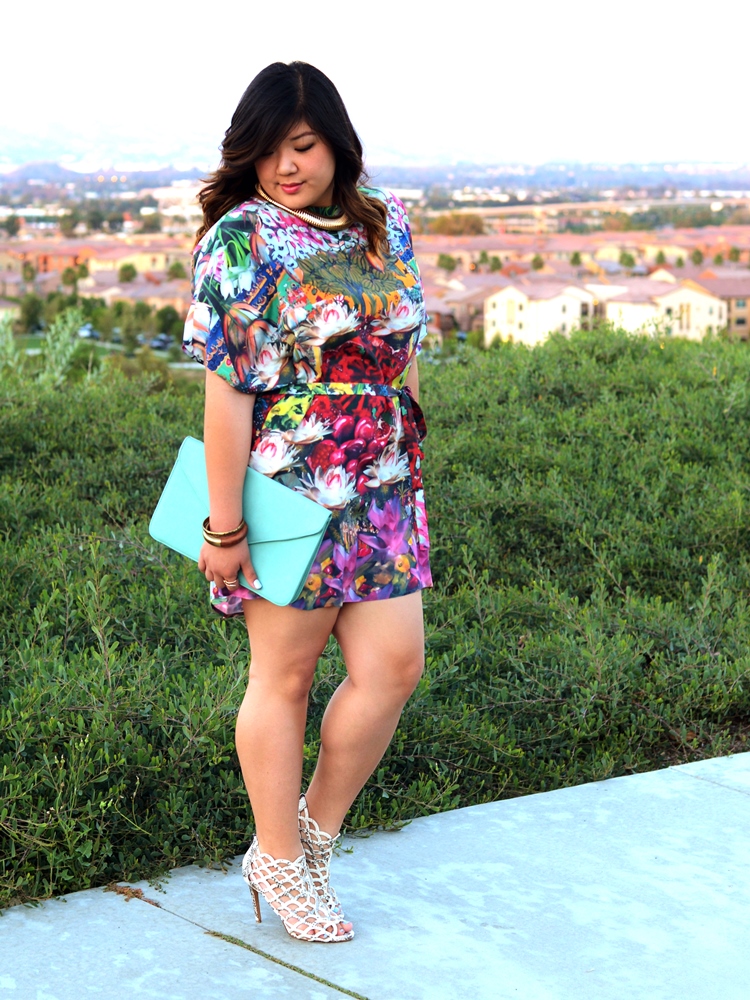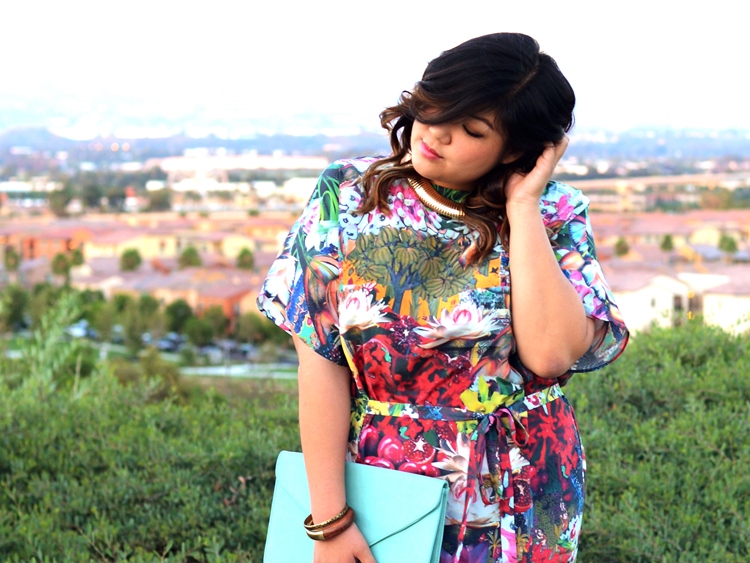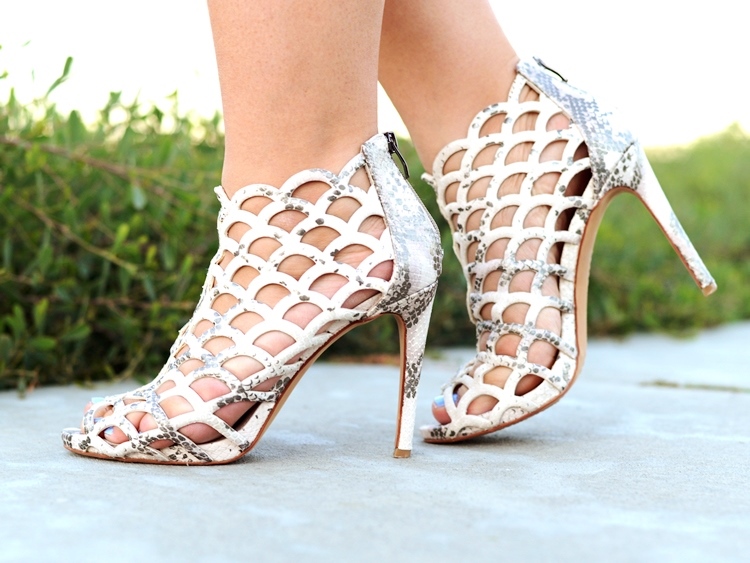 [ :: Issa silk mini dress via The Outnet :: Vince Camuto heels :: Forever 21 clutch (similar mint envelope clutch) :: ]