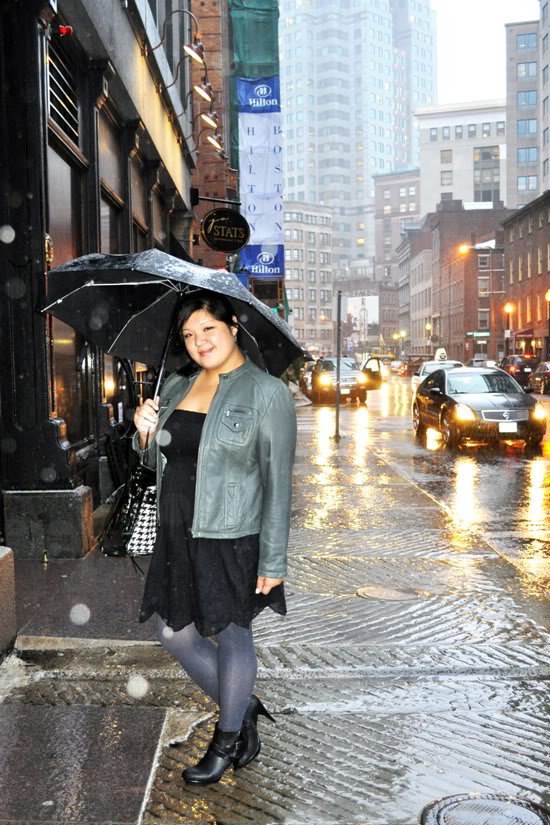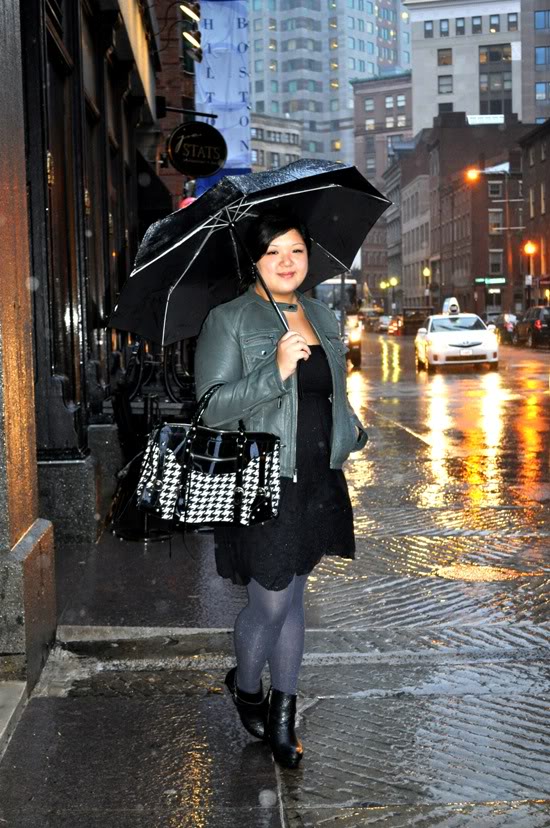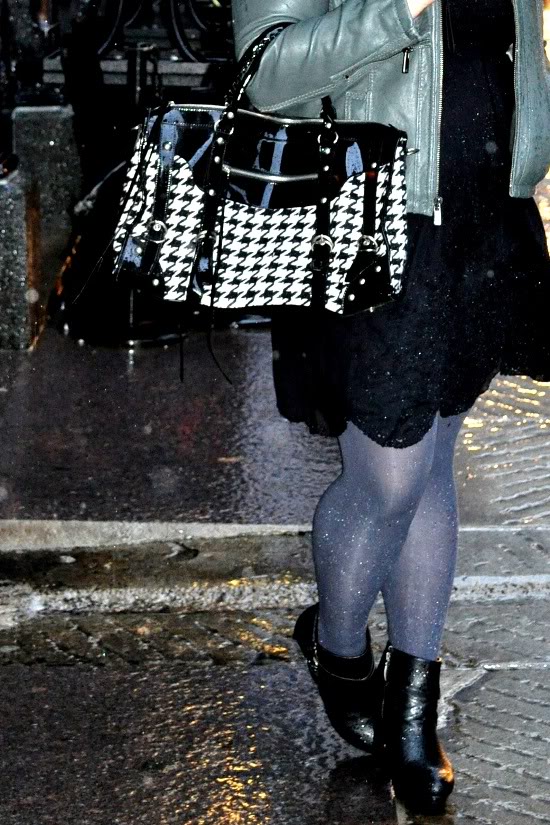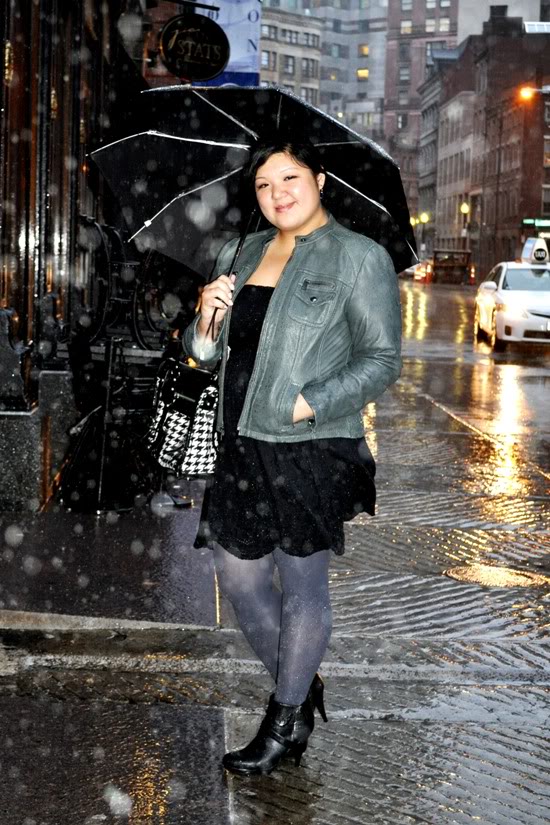 [ :: AE scallop hem dress :: Michael Kors leather jacket :: We Love Colors tights :: ]
[ :: Guess booties :: Arden B bag :: Swarovski earrings :: ]
Yup. It's totally pouring out but I took photos anyway! I've been waiting for ages for the weather to cool down enough to wear these tights from We Love Colors. They're so soft and comfortable, and I love the blueish tint of the charcoal tights. They also have a fab style blog that shows many different bloggers styling their items. So cute! I'll definitely be wearing these again on a day where the weather is more forgiving so I can take some better photos of them!
Back to packing! Remeber, today is the last day to enter the SimplyBe Giveaway! 🙂
Yours, Etc.
CurvyGirlChic
P.S. This bag is going up in the shop! Email me if you're interested! 🙂