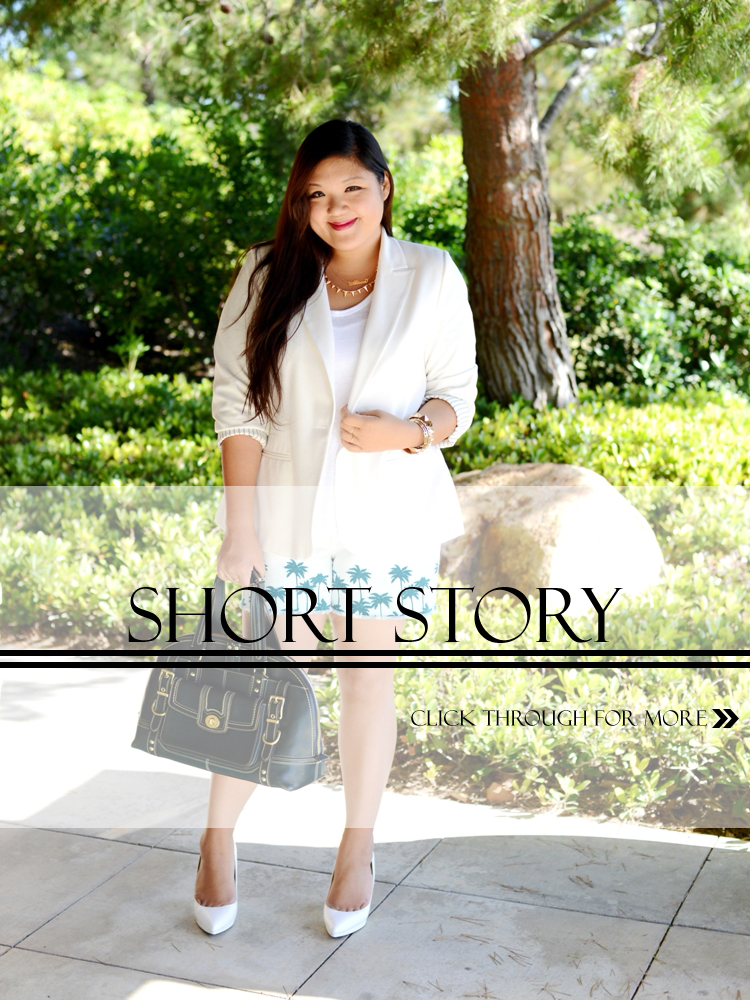 Hello from Amsterdam!!! 🙂 Just checking in to share a summery look with you guys! 🙂 Absolutely in love with
these shorts
and I wanted to make sure I shared them while they're still in stock. At only $12.50(!!!), I don't think they'll be around for long!
[ :: Forever21+ blazer (similar) :: Old Navy palm print shorts (available here) :: Old Navy tee (here) :: ]
[ :: Report heels (available here!) :: Coach bag :: Carrie Allison necklace c/o ONecklace (here) :: ]
[ :: Torrid spike necklace (similar) :: rings via The Love Knot Shop (on etsy here) :: ]

Don't mind me as I finally have a Carrie moment with this personalized name necklace! I've always wanted one but was NOT allowed to when I was younger. I think my parents were afraid I would let myself be kidnapped by someone whom I thought knew my name. lol!
Now that I (hopefully) know better than to go running off with a stranger, I decided to indulge in my SATC dreams and have an "Allison" necklace made! This one from ONecklace is perfectly light and delicate, plated in 24K gold, and I love that you can customize the chain length. (For reference, I'm wearing the 18-inch version!) The necklace is perfect for layering with other necklaces for more impact or being worn on its own for a more delicate look.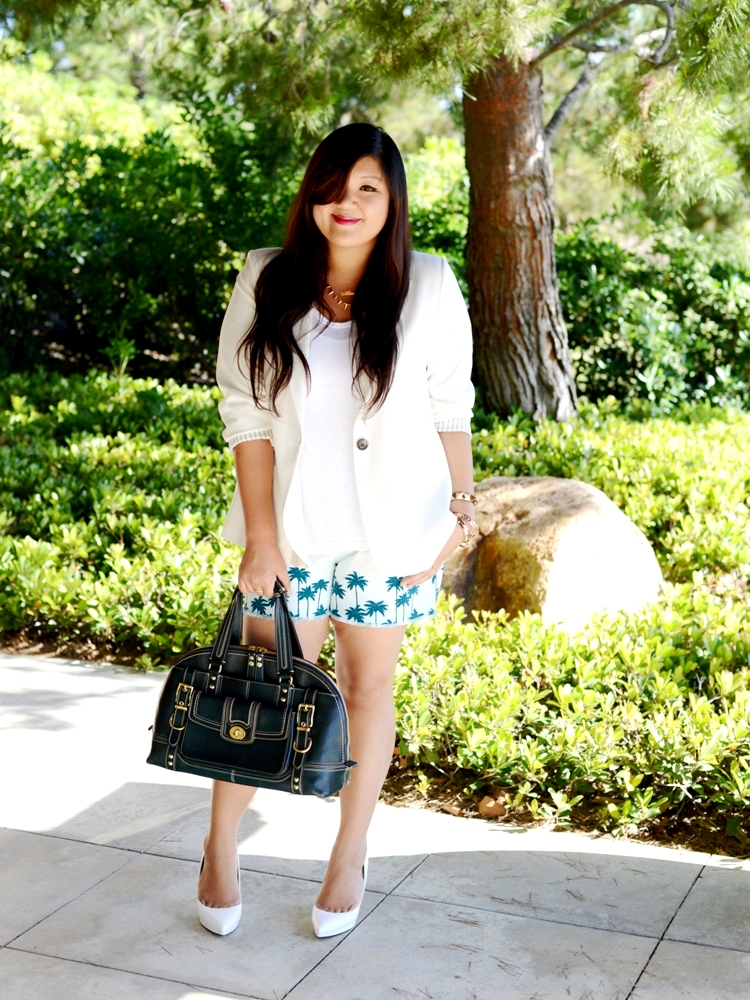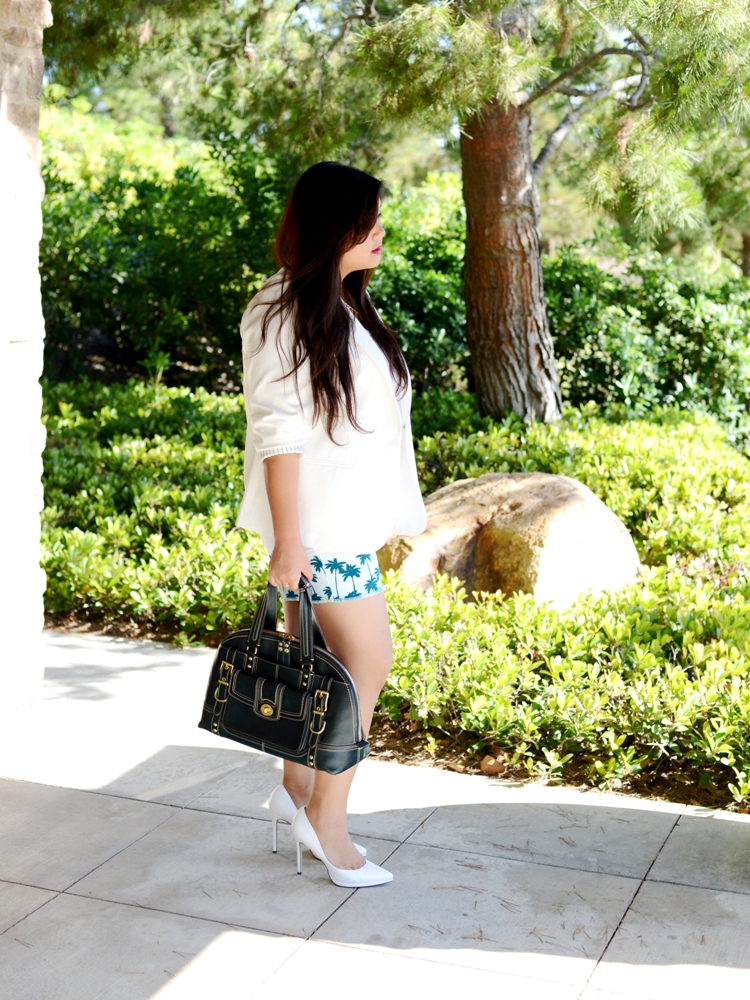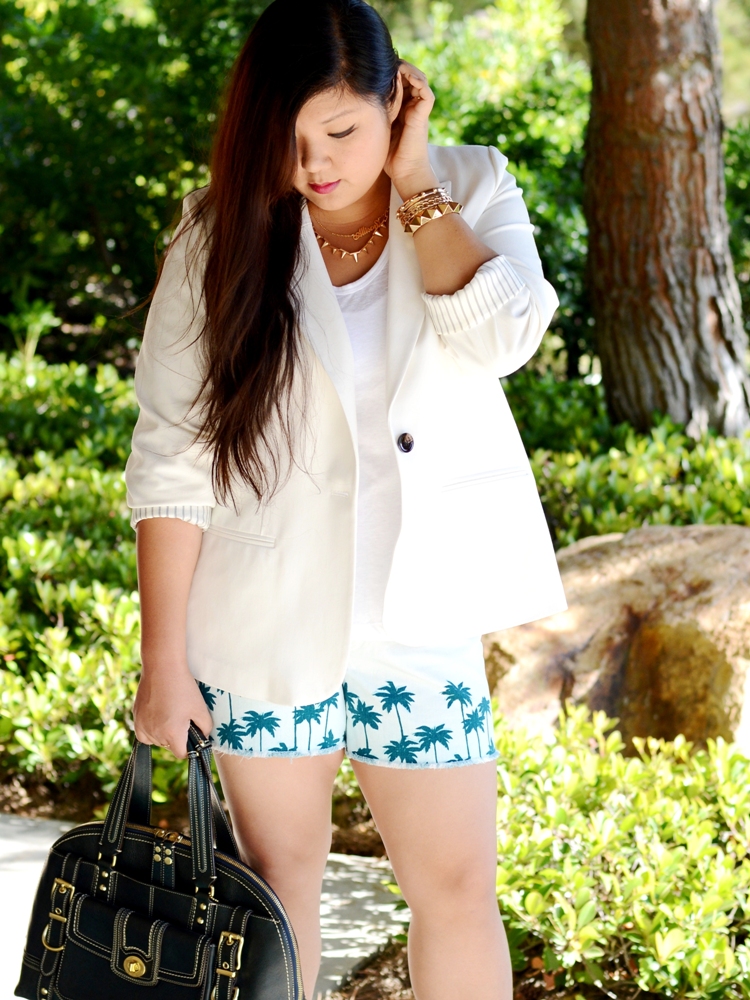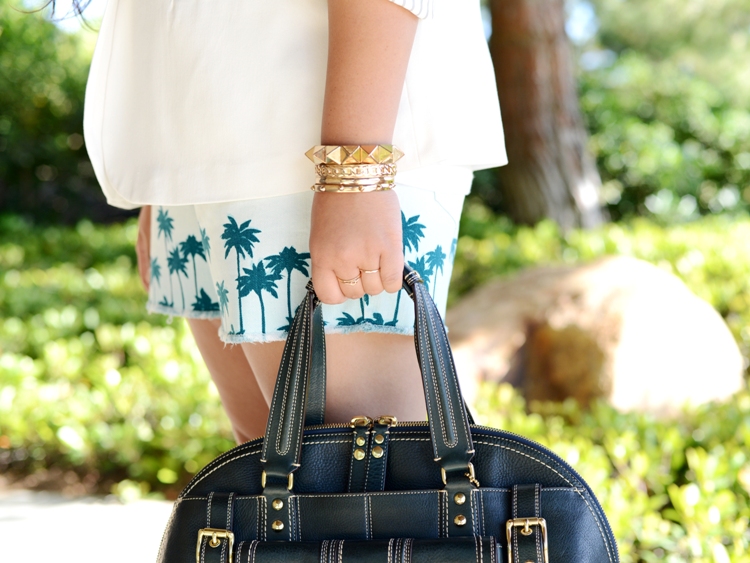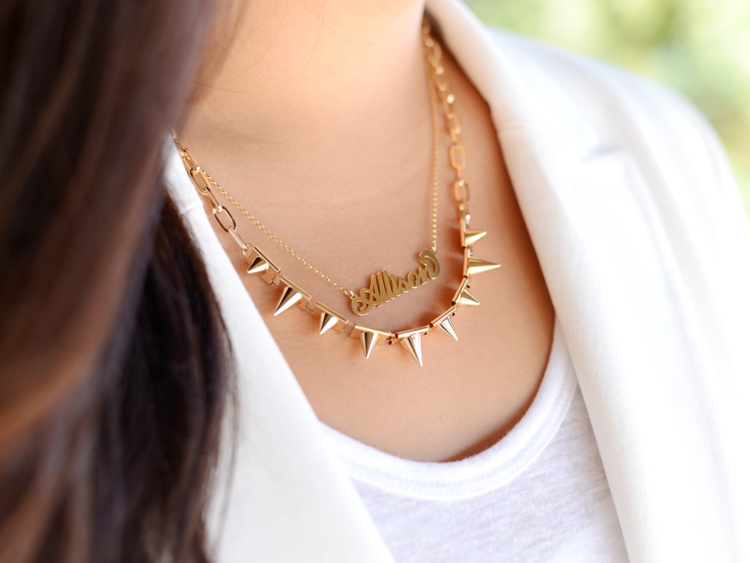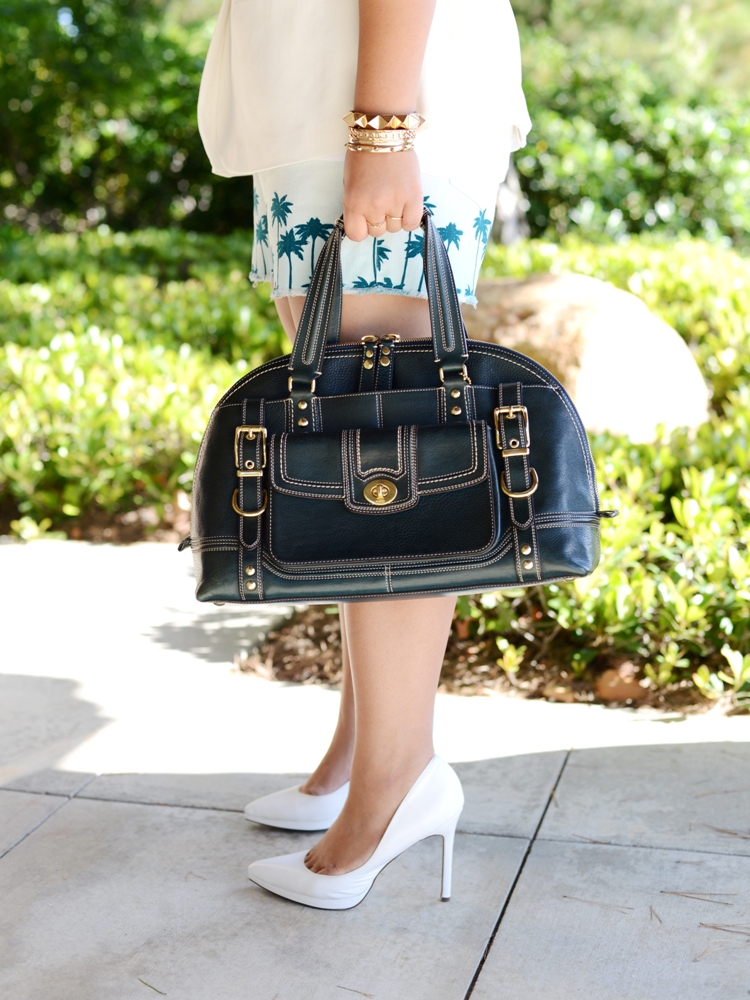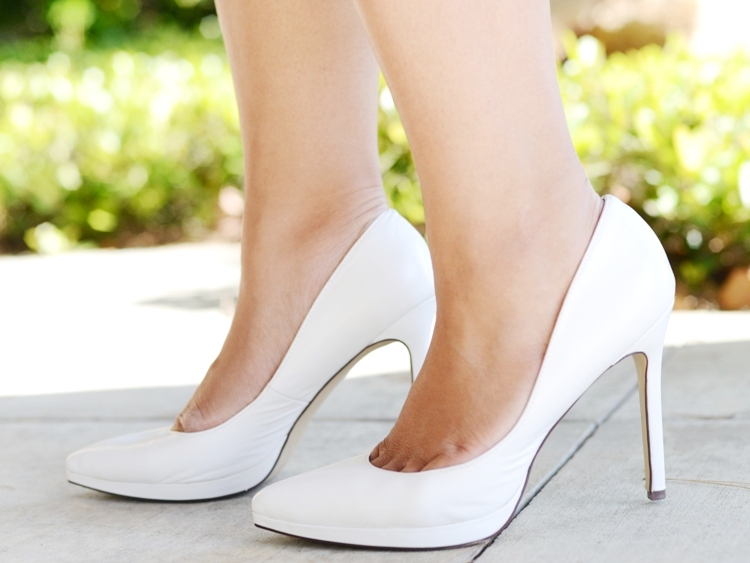 [ :: Forever21+ blazer (similar) :: Old Navy palm print shorts (available here) :: Old Navy tee (here) :: ]
[ :: Report heels (available here!) :: Coach bag :: Carrie Allison necklace c/o ONecklace (here) :: ]
[ :: Torrid spike necklace (similar) :: rings via The Love Knot Shop (on etsy here) :: ]
If you haven't made the jump yet, make sure you're following Curvy Girl Chic on Bloglovin'!
Lots of fun stuff (and giveaways!) coming up soon that I don't want you to miss out on! xoxo