I was graciously invited by the Rachel Pally team to check out their pre-sale yesterday, and it was AMAZING. Total shopping heaven! Doesn't hurt that Rachel and her team are totally amazing, hilarious, and all-around awesome hosts! 😀 Thank you! 🙂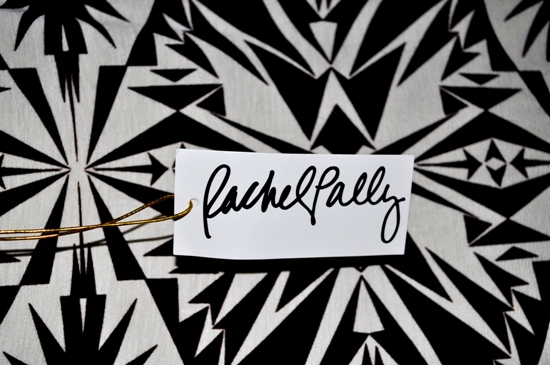 One of my FAVORITE Rachel Pally prints. Gorgeous, and totally edgy!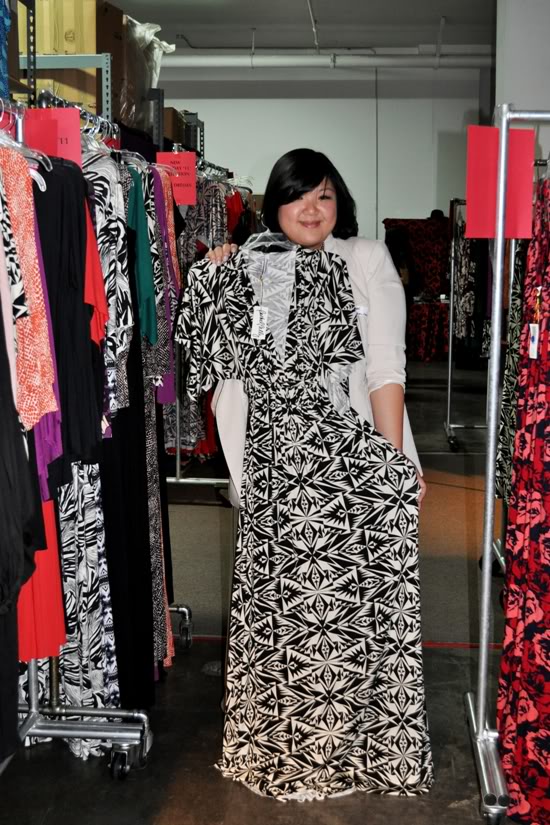 Okay, shopping regret number one? I DIDN'T GET THIS DRESS. Dying inside as I look at this photo. If anyone hits up the sale, grab this for me in a 2x, please! I'll fully reimburse you. and buy you dinner. and maybe a movie. and maybe even my firstborn.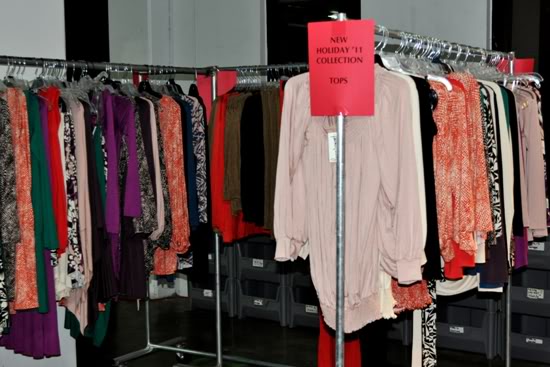 Racks upon racks of the most beautiful and wearable clothing you will ever find.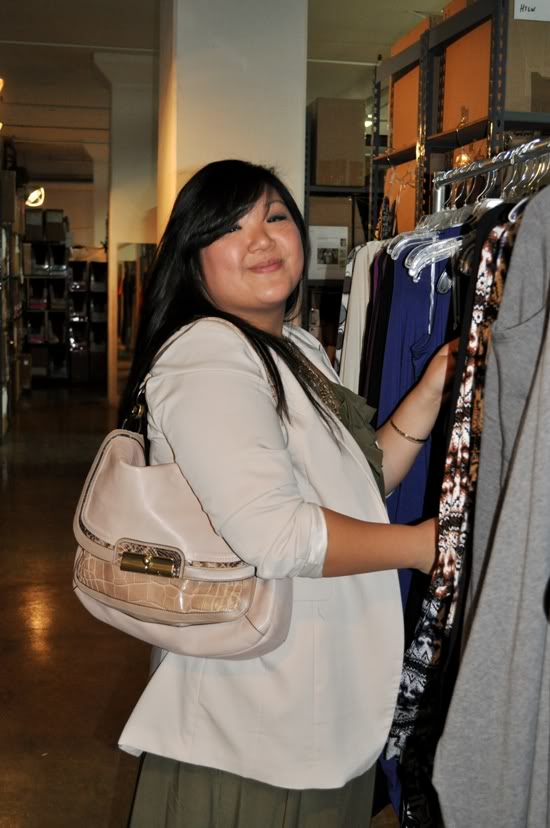 That's my I'm-so-happy-because-I'm-shopping face. 😀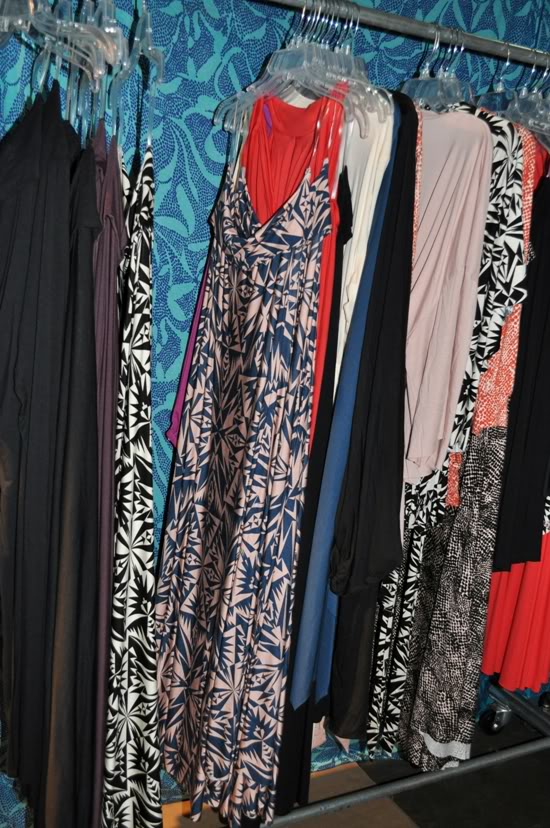 Totally bought this blue and mauve-ish maxi skirt. LOVE it so SO much!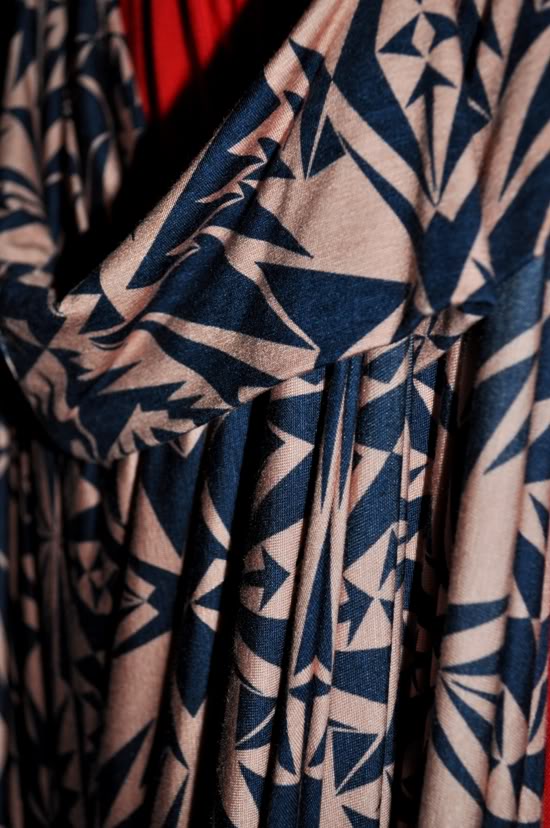 Close-up of the gorgeous print. Amazing, no? And like everything from RP, SO soft!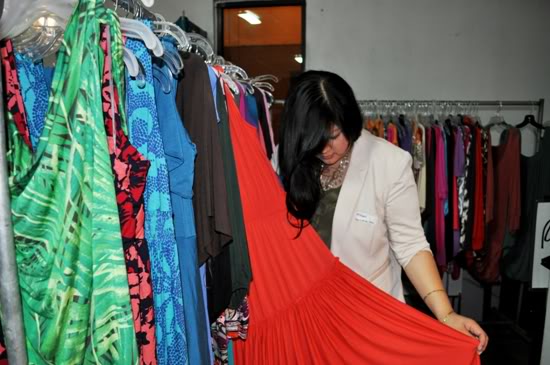 Such pretty colors!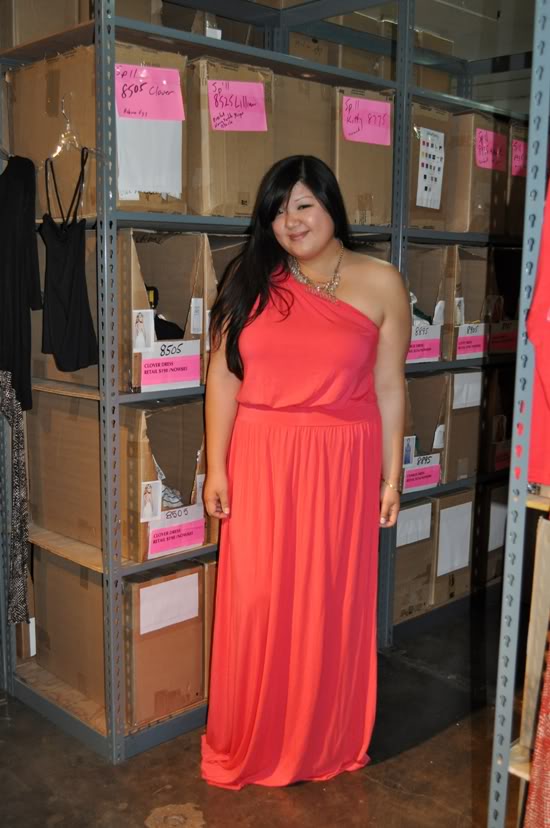 Of course I bought this. It is absolutely beautiful in person!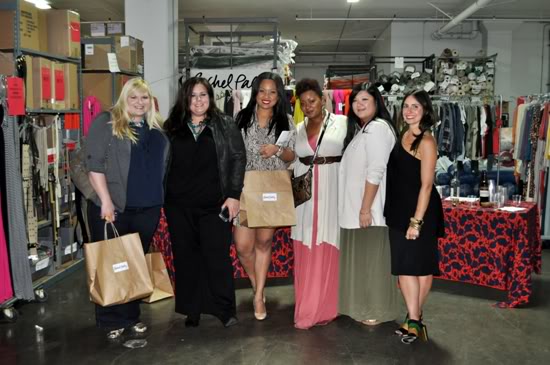 [Reah, Tulin, Grisel, Marie, me, and Rachel!]
We're all shopaholics. It was so much fun shopping with them! 😀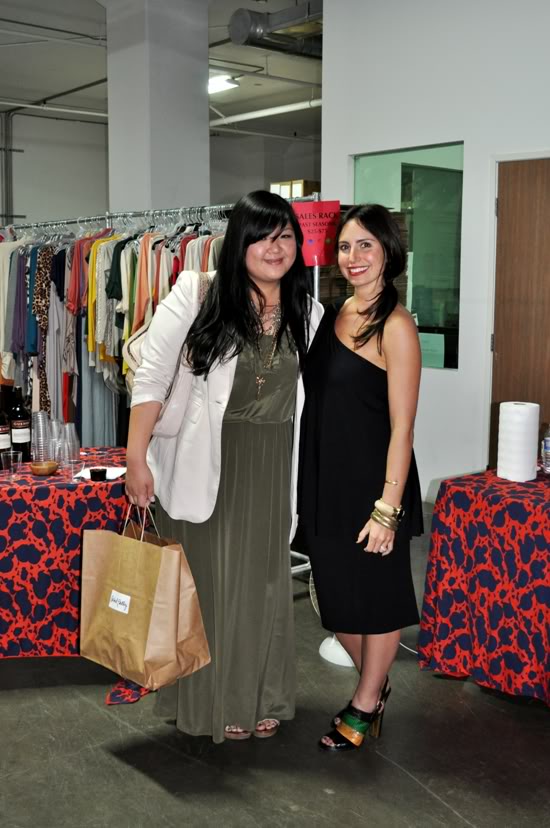 Rachel and I–she is so sweet, too funny, and totally awesome. (Also, totally drool-worthy Dries shoes!)
Thanks for having us! 😀
If you guys are in OC/LA, totally hit up this sale! (And grab that printed maxi dress for me!! and maybe the Leandra one shoulder dress…lol!)
If you aren't in the area, definitely check out
RachelPally.com
. You won't be disappointed! 😀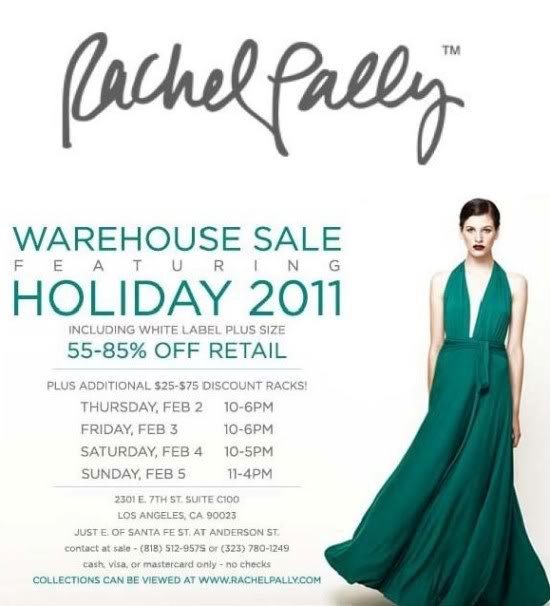 Happy shopping! 😀
Yours, Etc.
CurvyGirlChic
P.S. Wearing: Calvin Klein maxi, Carmakoma blazer, Coach bag, DVxT wedges, & F21 necklaces!
P.P.S. Photos by the ever-patient boyfriend who stood around for 2 hours while I got my shop on! Major brownie points! haha