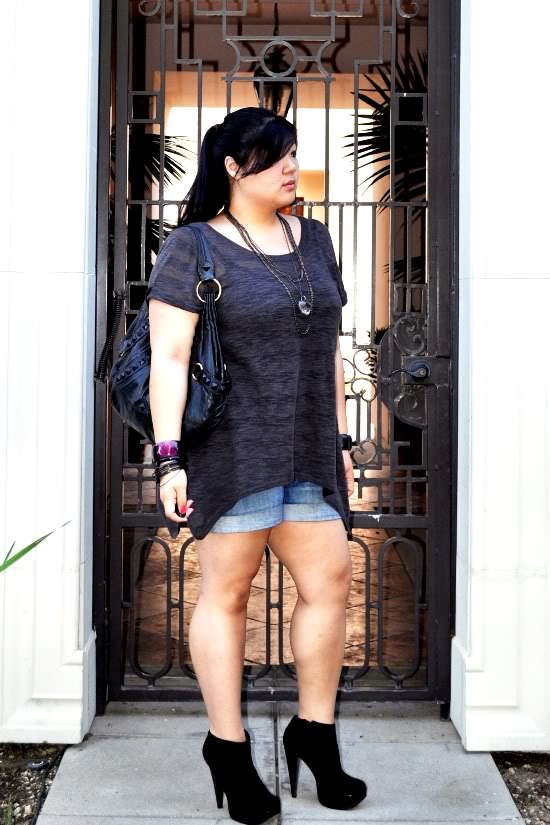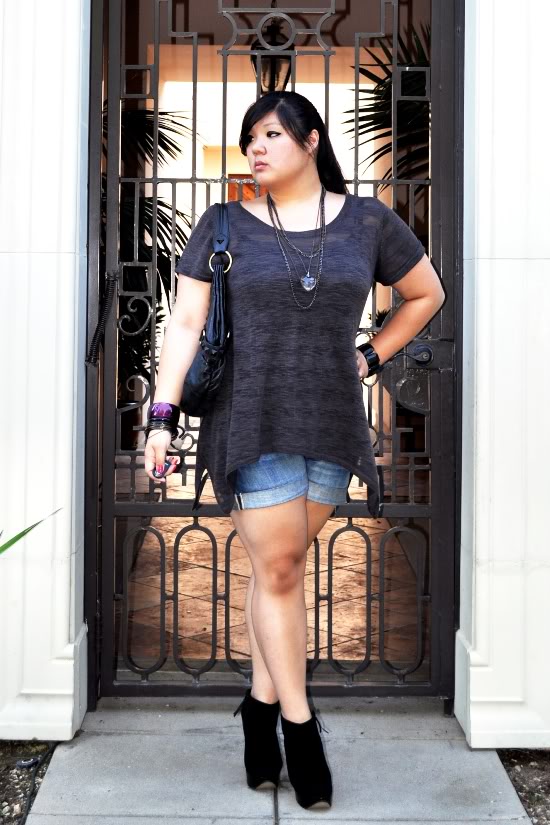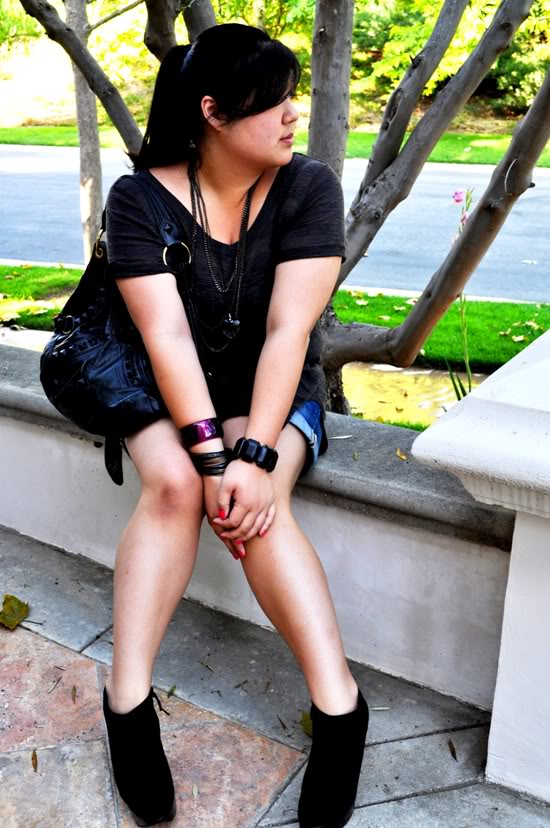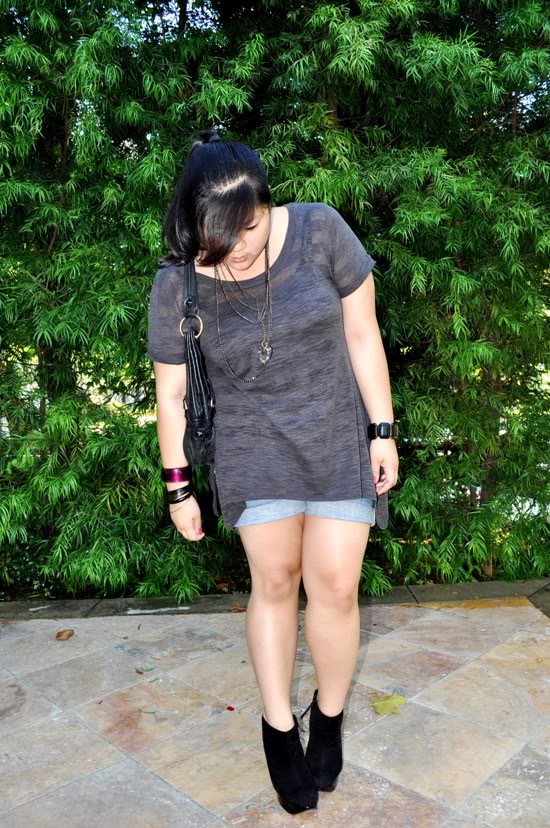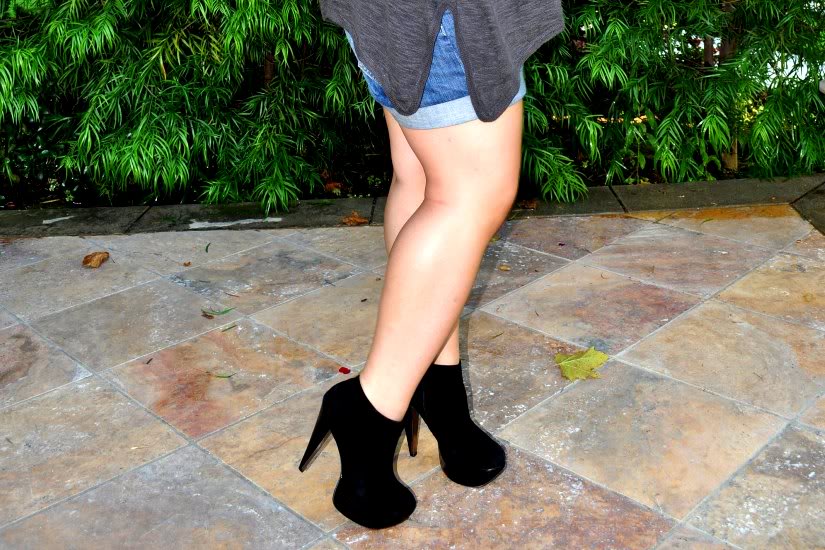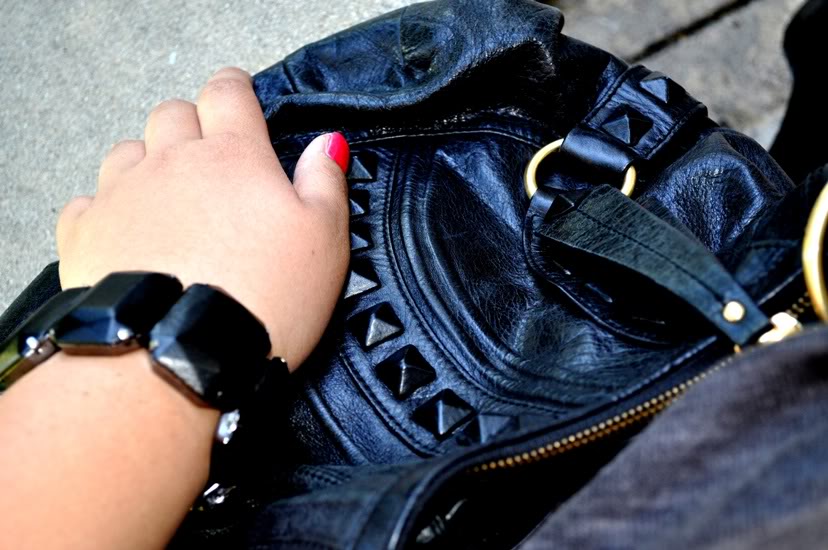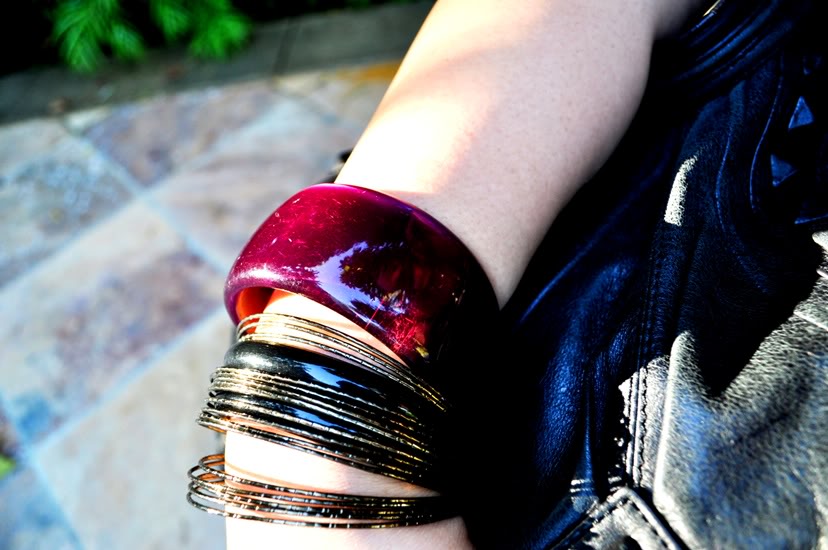 [ :: H&M top & shorts :: DIY necklace w/ heart pendant :: Nordstrom, Torrid, F21 bracelets :: ]
[ :: Topshop boots :: Isabella Fiore bag :: ]
Errr…sorry for the totally blank/somber face–I took the photos myself and frankly, smiling at a machine just makes me feel awkward and strange, lol!
Anyhow, I love that this sweater-y top thing is sheer–It's actually more sheer than comes across in the photos. I paired it with a black tank and high-waisted skirt for work, and left the tank on when I switched to shorts, but I can totally see someone wearing this without the tank and paired with a black miniskirt for a night out.
Yours, Etc.
CurvyGirlChic