If there's one thing I HATE shopping for, it's jeans! I have the hardest time finding jeans to fit my apple shape–they're always too baggy on my straight hips and butt, or too tight at the waist! Drives. Me. NUTS. That's why, when I find a pair I love, I buy them in multiples. Every rinse, different inseams…I'll take them all! My go-to style up until now has been the Old Navy Rockstar skinny jeans–they're a super skinny, peel-em-off-at-night style that I love! Sometimes you've just got to switch it up though…

Enter Old Navy's new Universal Fit line! It currently includes two cuts–skinny and bootcut, and I've test-driven and styled both here for you guys! First up–the skinny!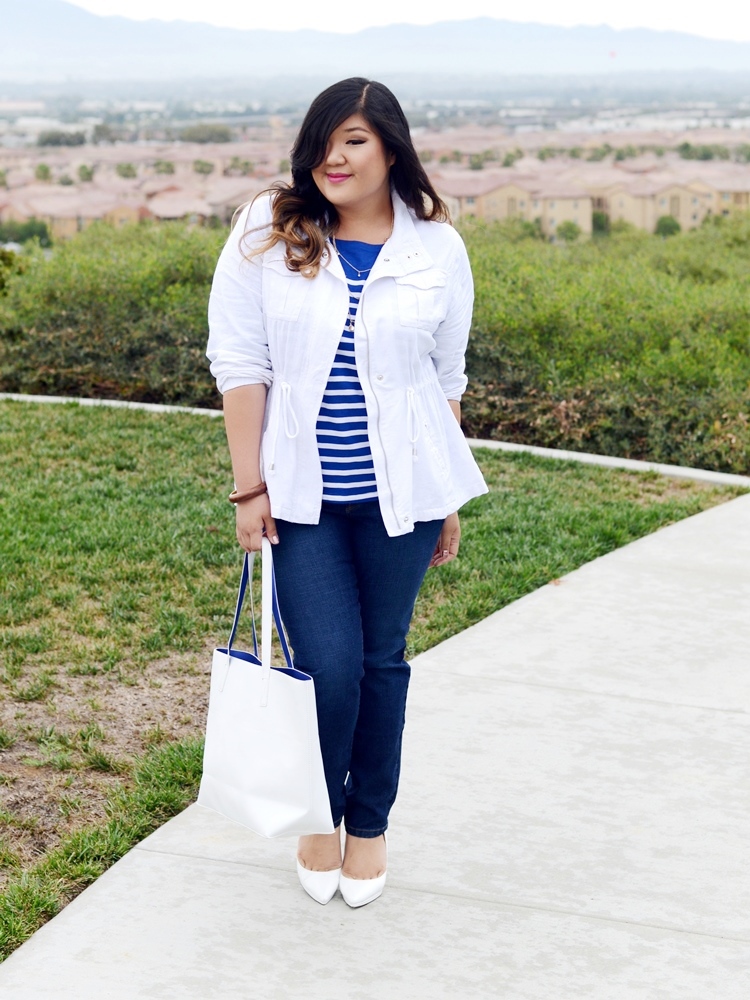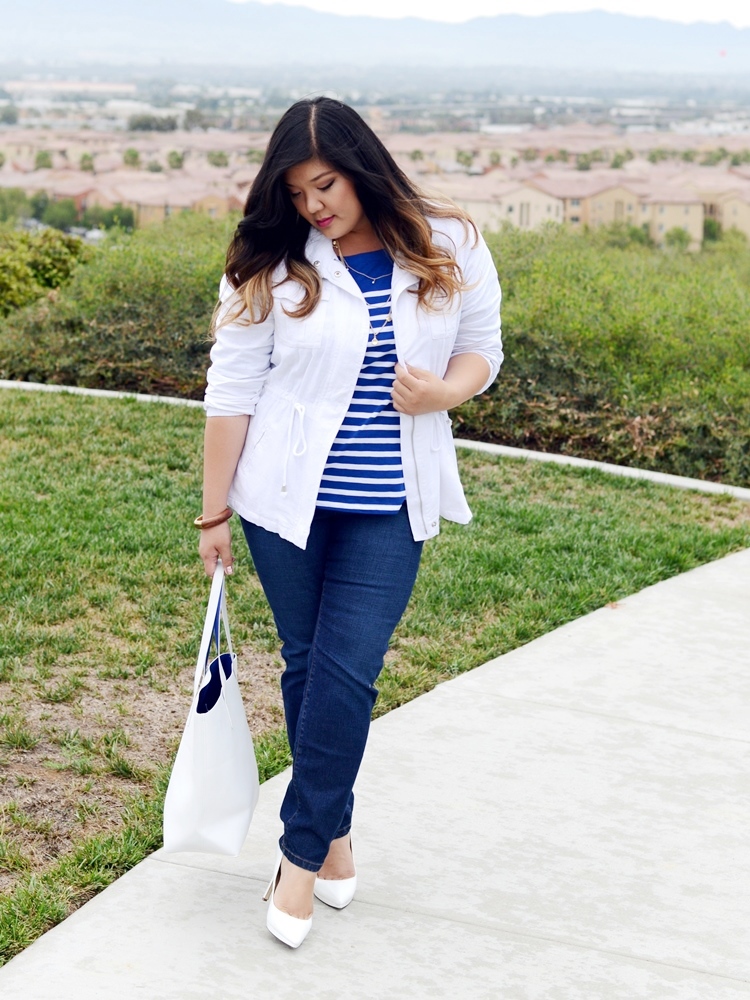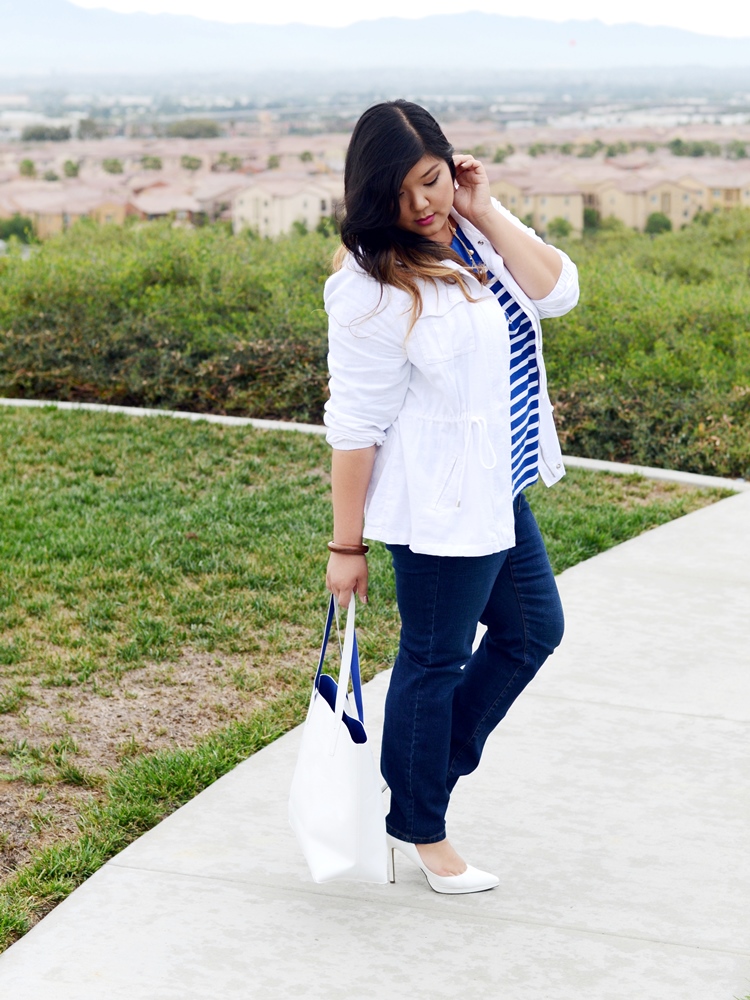 These are definitely a looser fit than the Old Navy Rockstars, but I can appreciate that! They fit great on my apple shape–hugged my *ahem* assets without being uncomfortably tight at the waist, and stay nice and narrow without being skin-tight through the leg. I love the medium-dark wash, too–perfect for all seasons!

I styled these skinny jeans with a classic striped shirt and a sporty linen field jacket for a timeless, nautical-inspired look. I love the simple palette of white and blues–so perfect for a day out in the sun!

[ :: Old Navy Universal Fit Skinny Jeans :: striped top :: field jacket :: similar tote :: ]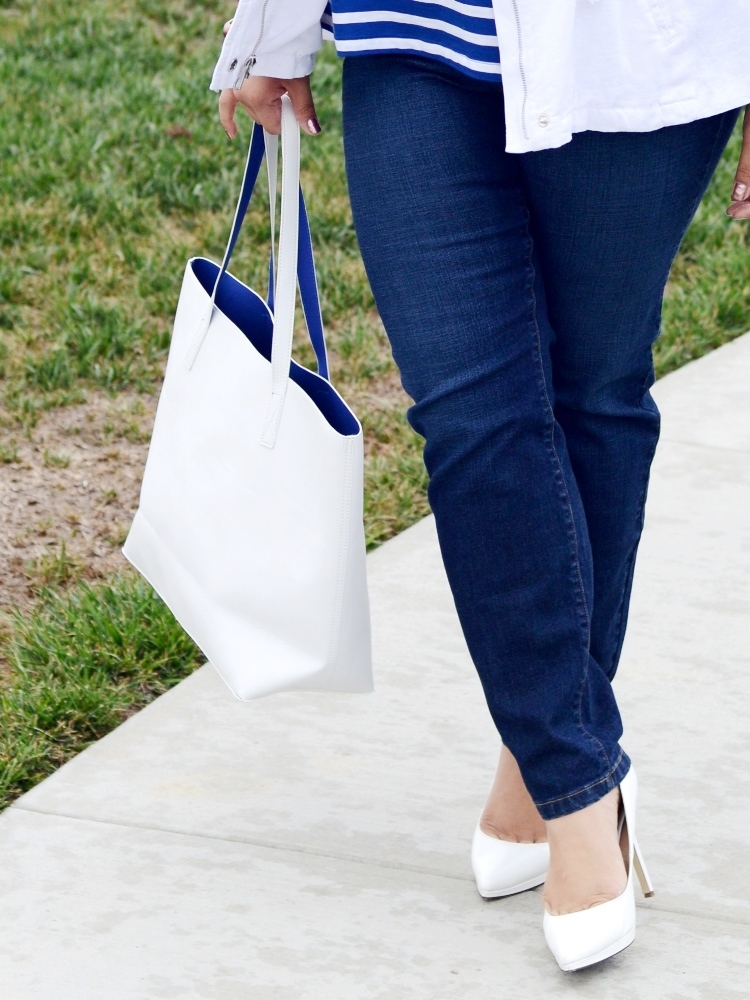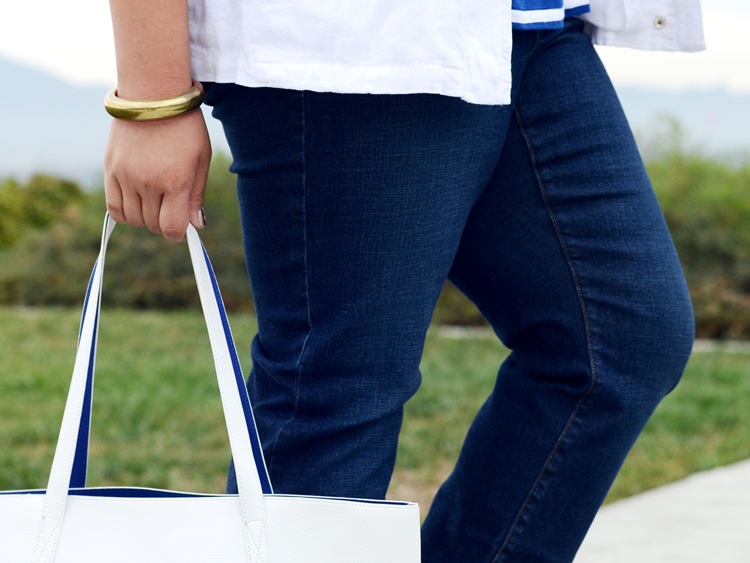 I don't think I've worn a pair of bootcut jeans in SEVERAL years–they just never fit quite right on me! This pair, similar to the skinny jeans, fits great through the waist, rear, and hips, which are usually my "problem" areas. The length of the inseam is perfect for pairing with a low heel.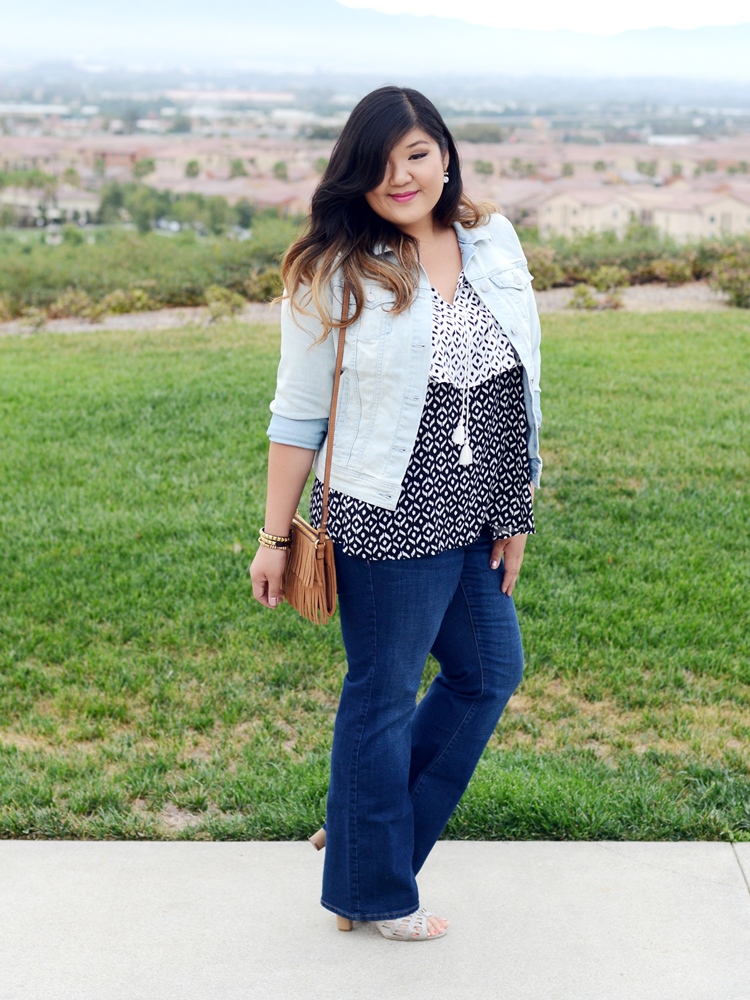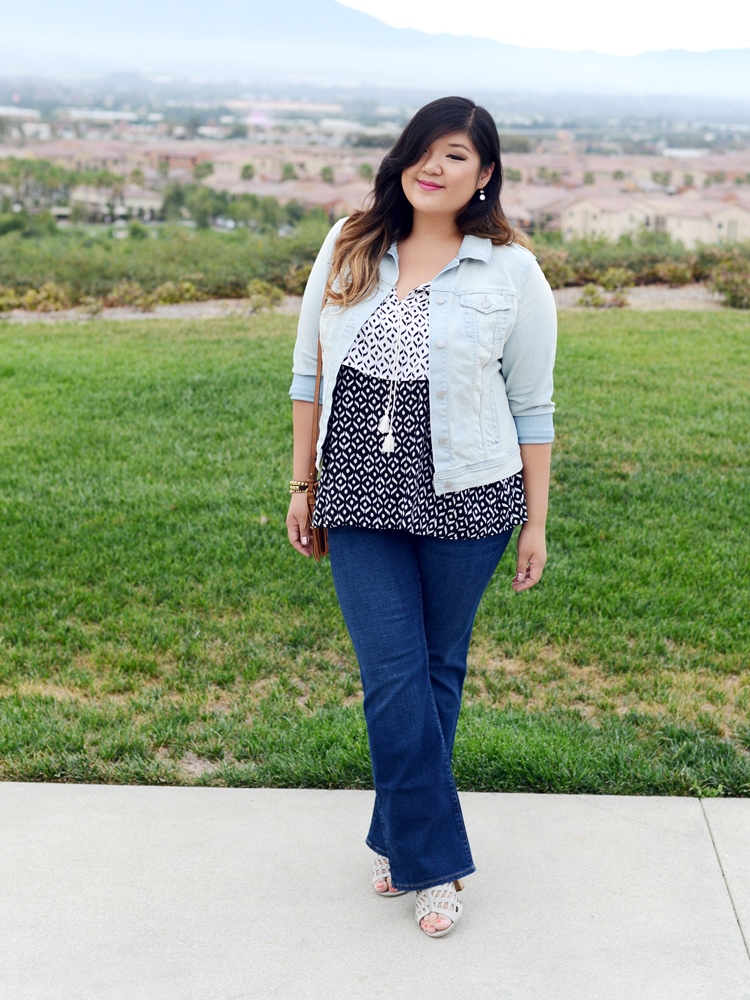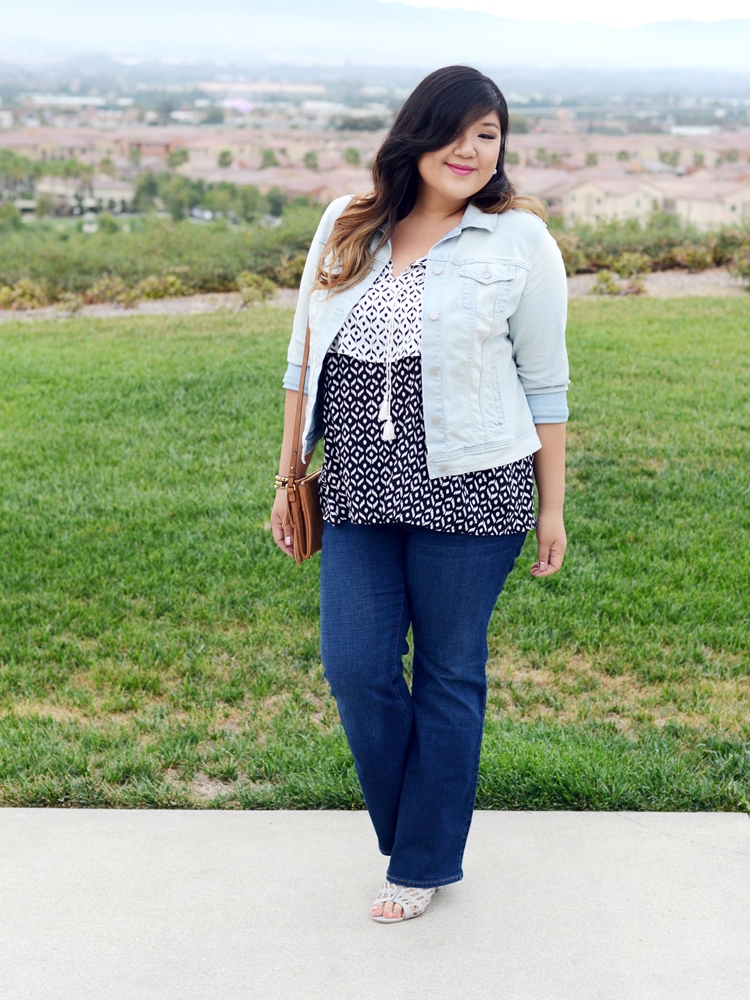 For this look, I played up the bootcut style with a modern take on double denim, pairing a light wash denim jacket with the medium dark jeans, and broke it up with a cool tribal print, tasseled tank. I kept the updated 70's vibe going with a fringed crossbody bag in faux suede and stack of gold and leather bracelets!
>This style also comes in a super dark wash, which would be perfect for dressing up for work or a night out!
[ :: Old Navy Universal Fit Bootcut Jeans :: similar top :: similar jacket :: similar bag :: ]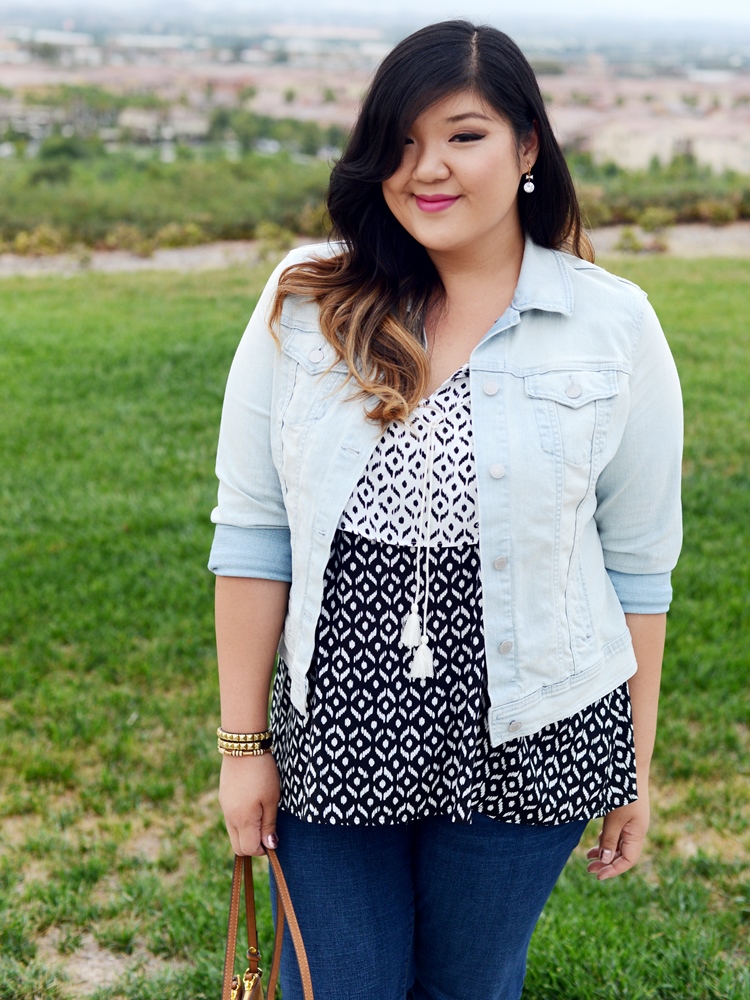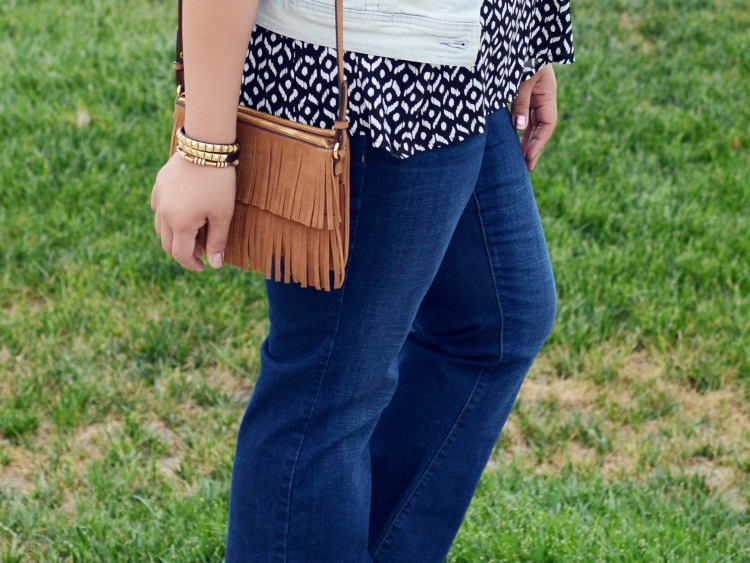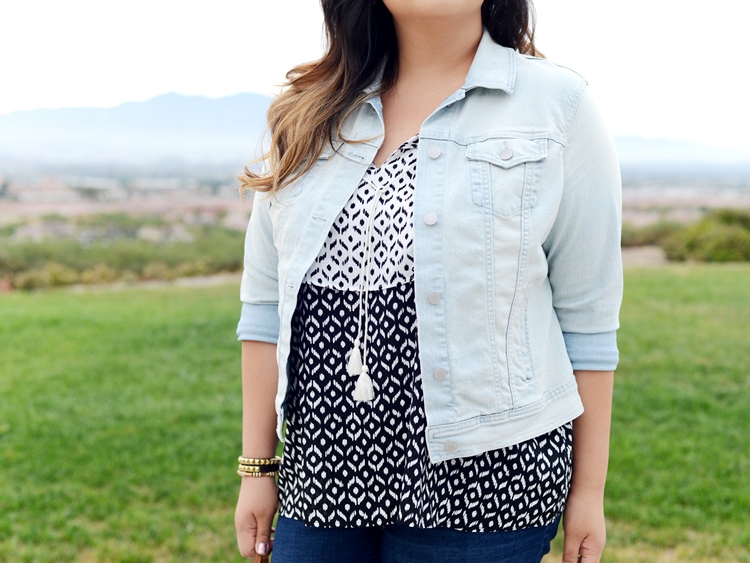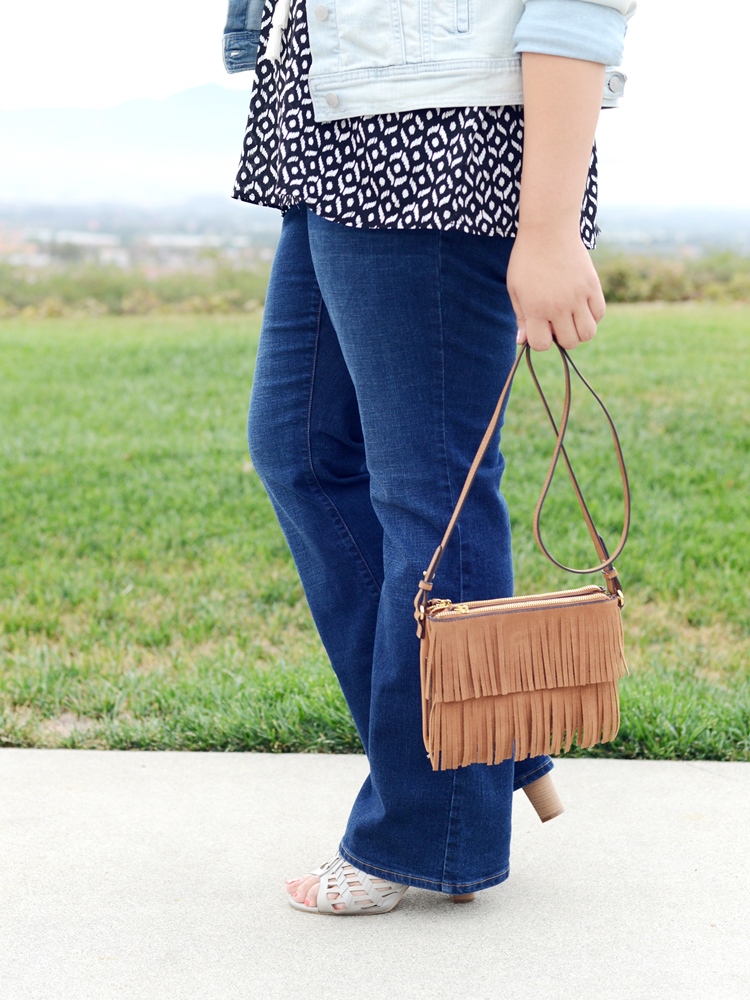 Overall, I love the fit of the jeans, especially in the waist, hips, and rear! I probably won't do away with all my Rockstar skinny jeans just yet, but both of these styles are a great alternative when I don't feel like wearing second-skin pants!
What do you guys think of Old Navy's new Universal Fit plus denim collection? Are you a skinny jean or a bootcut girl?

This post was done in collaboration with Old Navy. All statements and opinions are my own!