This post is in partnership with Stitch Fix! For a limited time, Stitch Fix is waiving your first styling fee so you can check out the service completely free of charge. Just sign up via this link!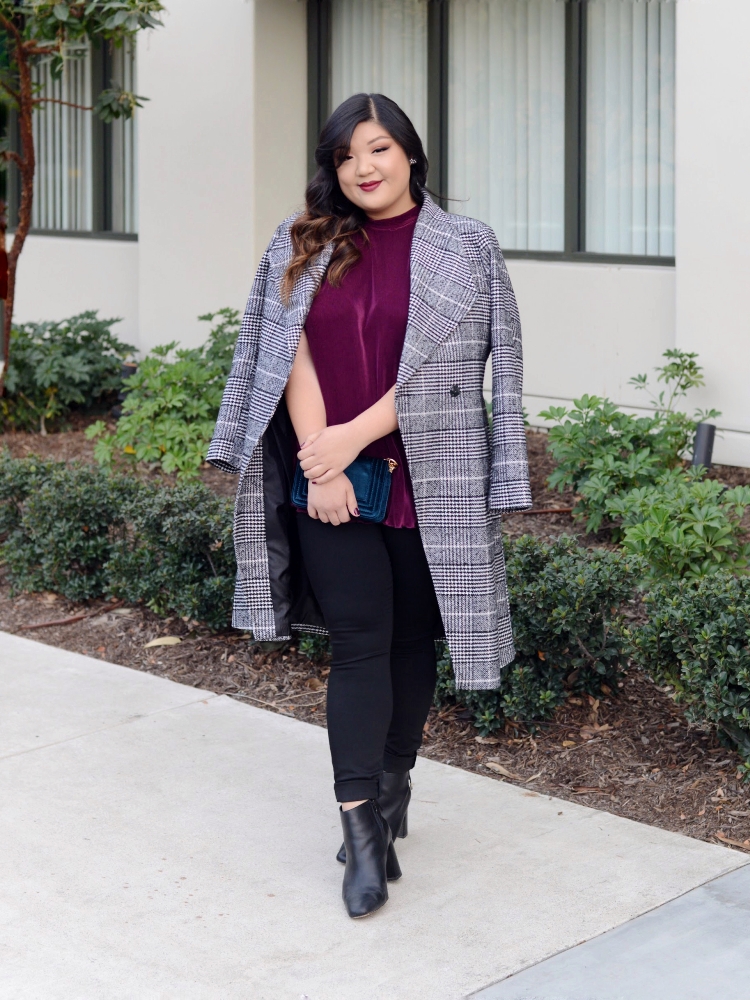 The Allison vs. Pants Struggle
For more than 4 years, I had it plainly stated on my blog that I believed pants were highly overrated. Regardless of current trends, brands, or styles, I just didn't believe that pants were all that great or "worked" for me. I've always been a skirts and dresses kind of gal, so seeing myself in pants has consistently been a little underwhelming to me. I have short legs even though I'm 5'7", and as an "apple" shape (larger waist, smaller hips), it can be really hard to find pants that fit comfortably without being baggy through the legs. Additionally, I feel like the vast majority of plus size brands cater to hourglass or pear shapes (smaller waists, larger hips) more so than apple, making the hunt even harder. Somewhere along the way, I just gave up and resigned myself to the idea that pant trends just weren't for me, regardless of how much I wanted to take part.
Fast forward to this season and EVERYONE is rocking pants—embellished, embroidered, distressed, fringed, flared, wide leg, printed, structured, and simple—there's a pant design to cater to every sense of style. While I would normally just move on to the next trend without a second thought, I decided that the time for missing out on trends is over! This year, I'm resolving to take part in whatever trends I want to, regardless of preconceptions about what "works" for me. The days of having major FOMO are a thing of the past! I love the chic menswear-inspired outfits making the rounds and I thought I'd engage the help of pros to assist me in finding my perfect pair of pants for my look.
The Solution
I submitted my Stitch Fix request to my stylist, Tiffany, explaining that I was looking for a great pair of pants and she set out to find me my perfect piece! Just a short time later, my fix arrived to my door with three pairs of pants and two blouses to top off the looks. Surprisingly, all three pairs of pants suited my style and shape perfectly! I settled on this black pair of skinny pants and the plissé mock neck halter top Tiffany included in the box. I love that she chose skinny black pants for me since they're similar to jeans I would wear, but in pant form! (Baby steps, for the pant-wary!)
Since it's been chilly out, I topped the look with my checked coat and slipped on my go-to leather booties to add to the menswear vibe. I love the way this look came out and I'm so stoked to take part in the menswear trend! yu
The Details on Stitch Fix
I've spoken about Stitch Fix a lot in this space and on social, and for good reason. What I love about Stitch Fix is that fixes come as requested, so you only get what you need when you want it. Since you keep the same stylist from fix to fix, the boxes just get better each time! Plus size brands they carry include ELOQUII, City Chic, Warp + Weft, Slink Jeans, Universal Standard, and Junarose (just to name a few), so you know your stylist (and you!) have access to the latest and greatest styles and trends around. You can even request specific brands in your fix–just leave a note when you schedule your fix! Shipping, returns, and size exchanges are also free, so no need to worry about sizes not working out. If you're interested in checking Stitch Fix out, make sure you click this link so your first $20 styling fee is waived! And remember, anytime you keep an item from your fix, that $20 styling fee is applied toward the item! 🙂
Outfit Details: top, pants & clutch from Stitch Fix!
What resolutions are you making this year? I'm resolving to wear the trends I love! No more fashion FOMO! 😛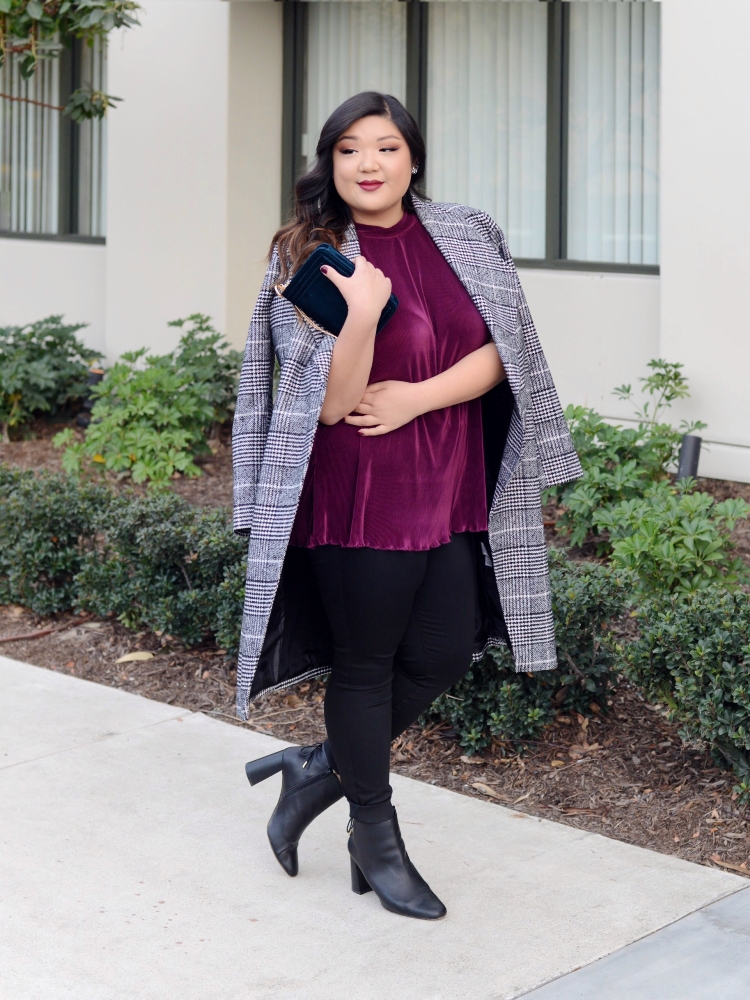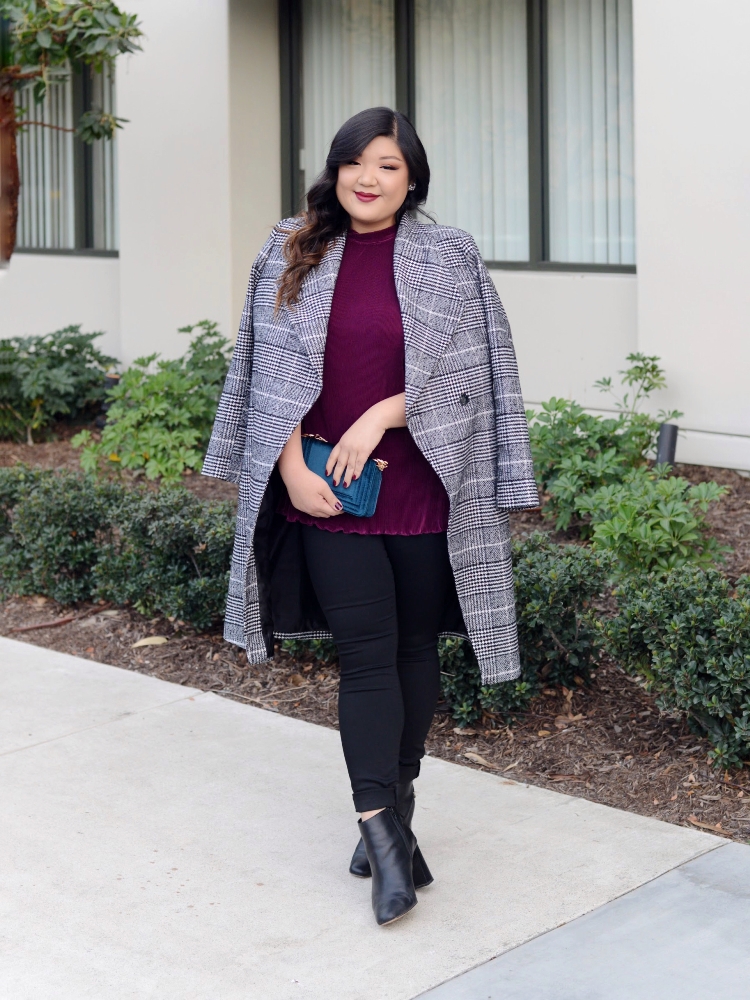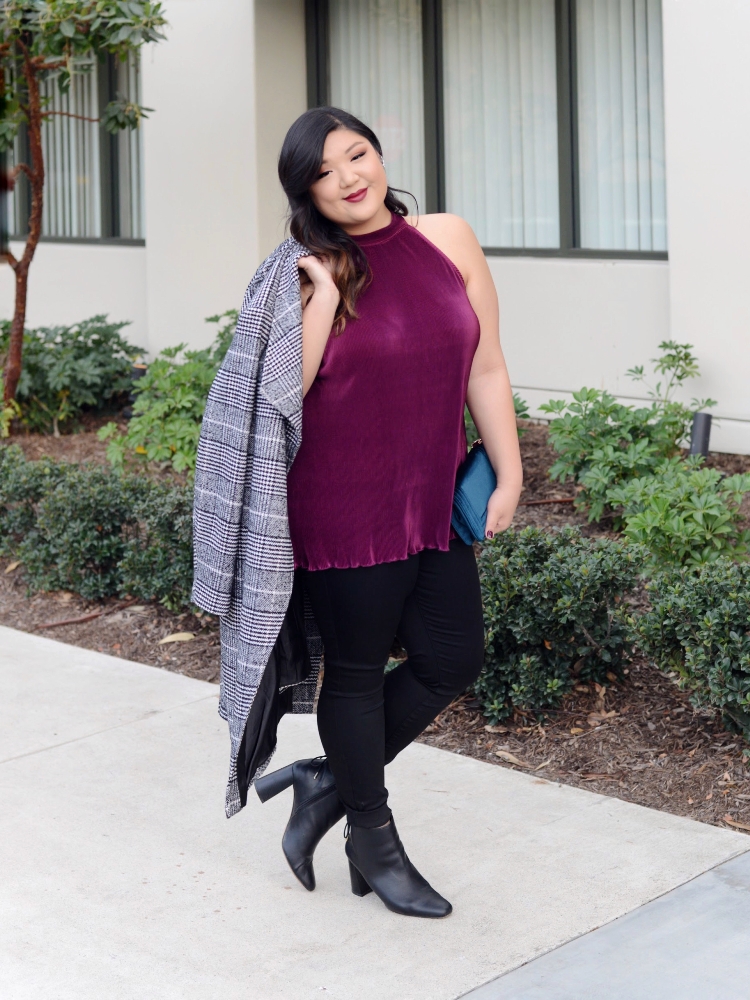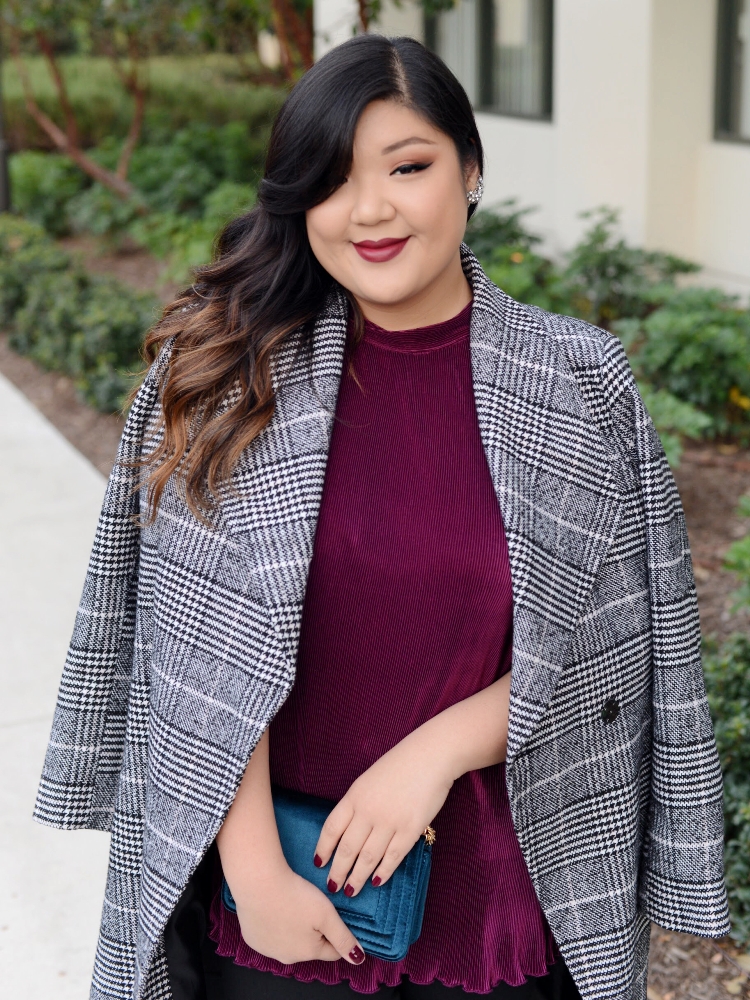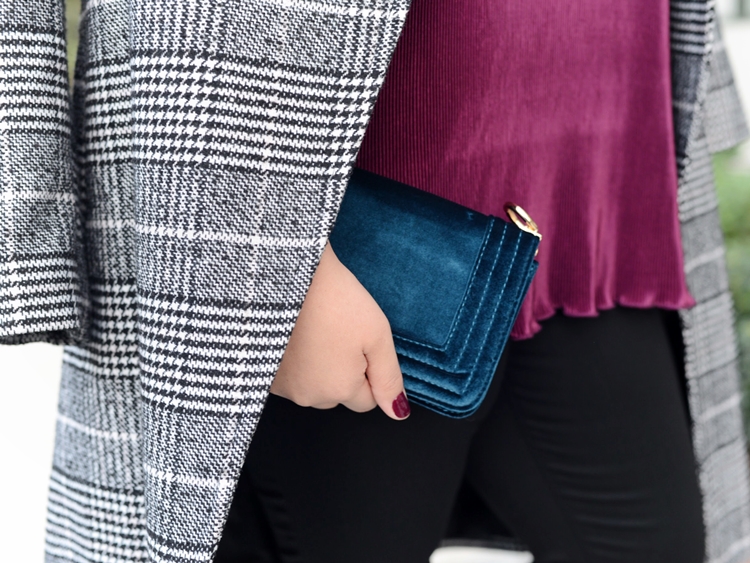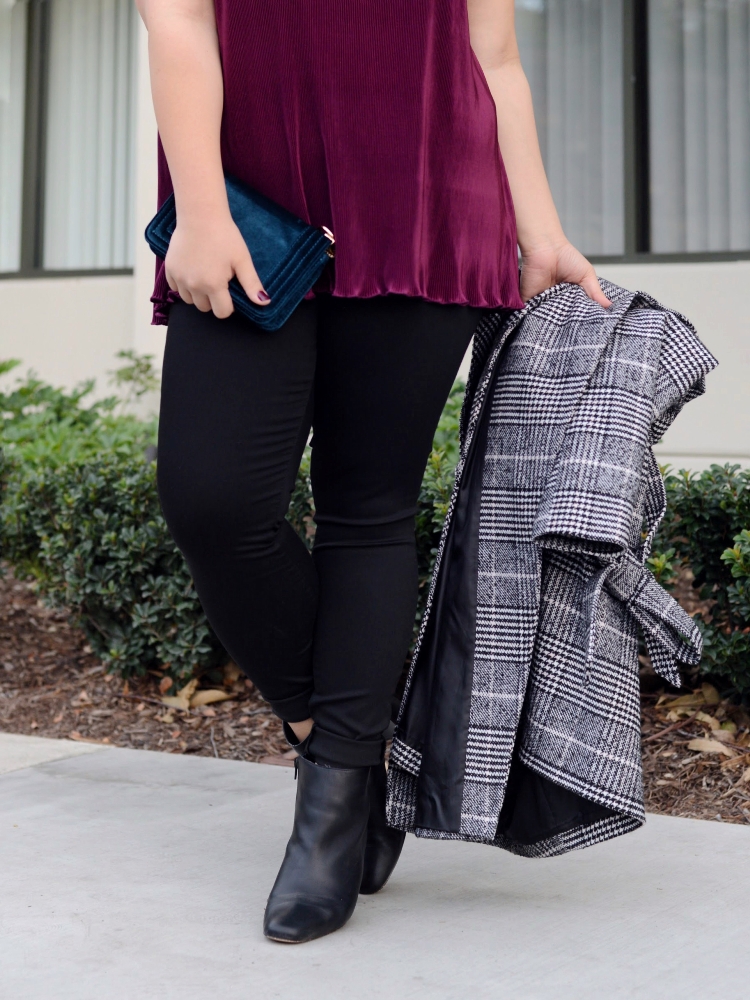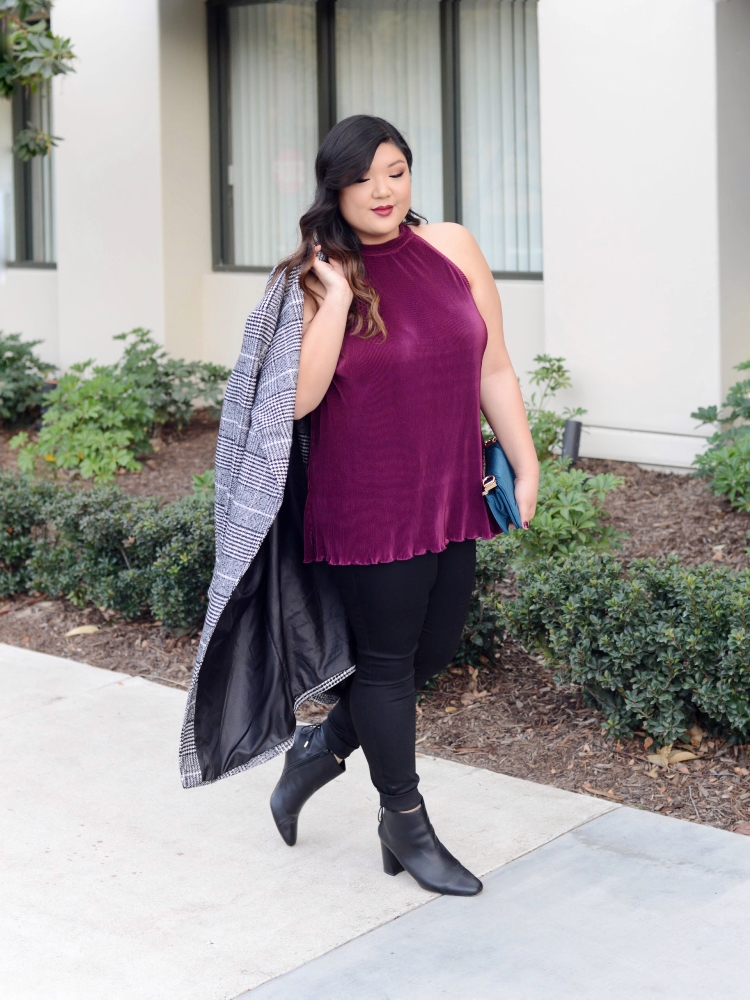 Outfit Details: top, pants & clutch from Stitch Fix :: similar coat here :: ankle boots ::