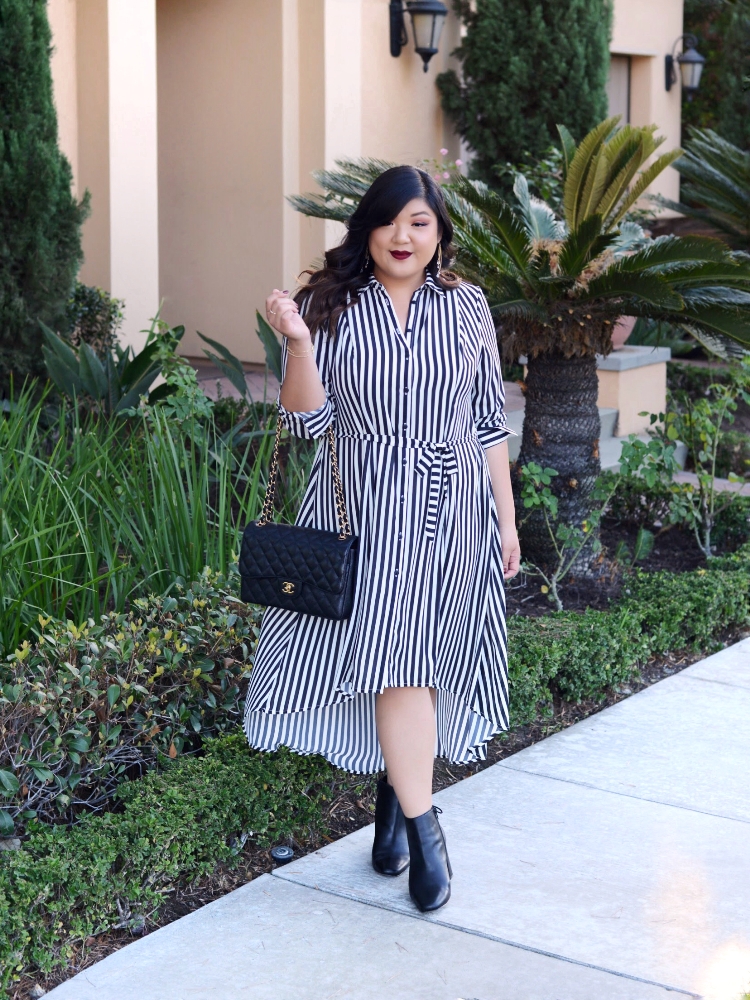 Without a doubt, one of the best things about blogging and the plus size blogging community is getting to see fellow plus size babes kill the game! One of my longtime favorites, Tanesha Awasthi of Girl With Curves, teamed up with plus size styling company, Dia & Co, to create her own capsule collection and I have to say–it's pretty amazing! The line includes dresses, tops, skirts, outerwear, and pants, and the aesthetic is timeless and chic.
This striped dress is my favorite piece from the collection! It's gorgeous and so versatile. I could easily dress this down down with sneakers or flats, or go all in and throw on a statement necklace, and a sky-high pair of heels for a much dressier look! I opted to go somewhere in between with a pair of black ankle boots, and a timeless bag. Some simple gold jewelry adds just a little bit of sparkle! This dress is also available in a solid navy color, which would be the perfect dress for work, in my opinion! The shape is elegant but fun, which is all a girl can really ask for!
The Girl With Curves collection is available exclusively through Dia & Co (more information here!), so you'll need to sign up if you're interested in purchasing pieces from the line. It may not be as simple as just adding it to a basket and checking out, but I think the collection is worth the extra step! I can't wait to see what Tanesha comes out with next!
Outfit Details: Girl With Curves x Dia & Co dress :: INC ankle boots :: Chanel classic flap ::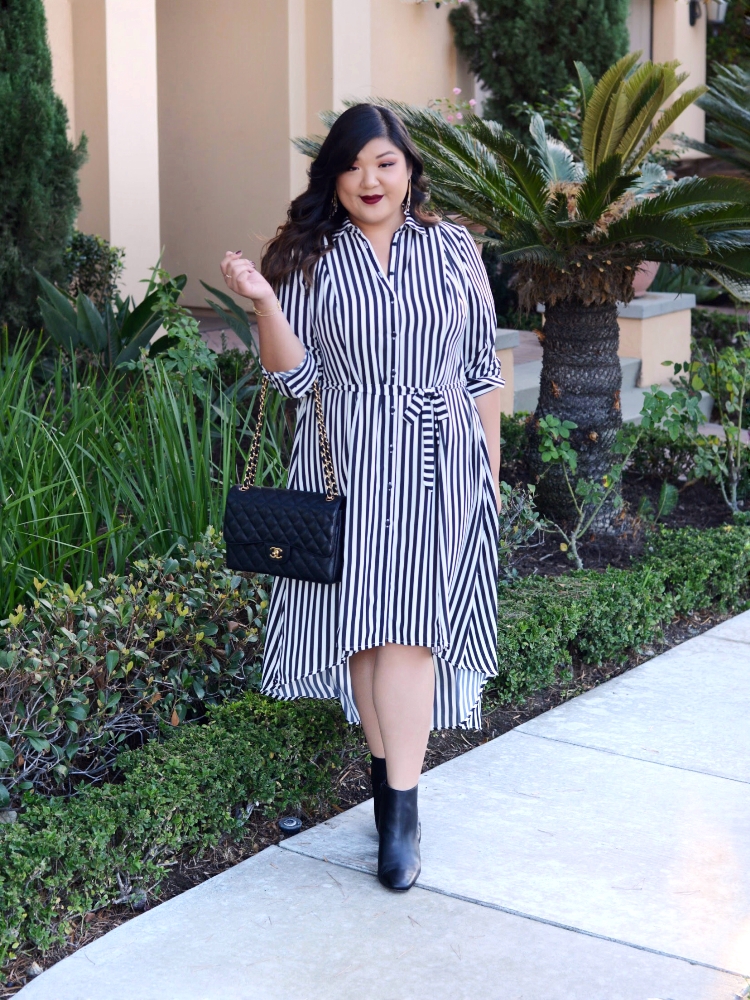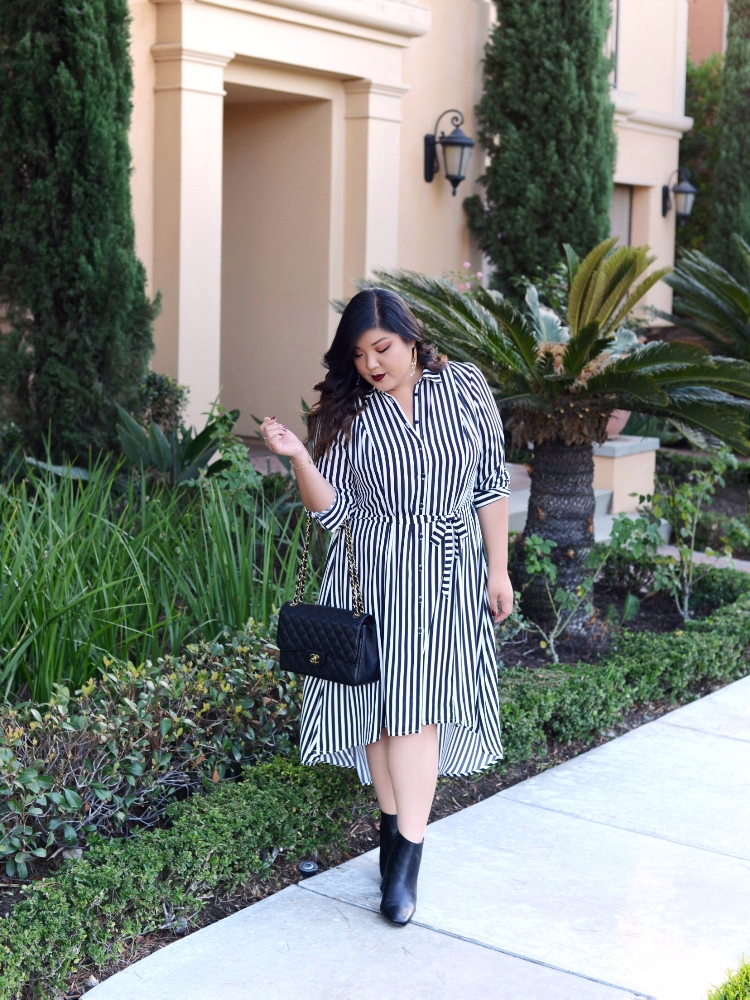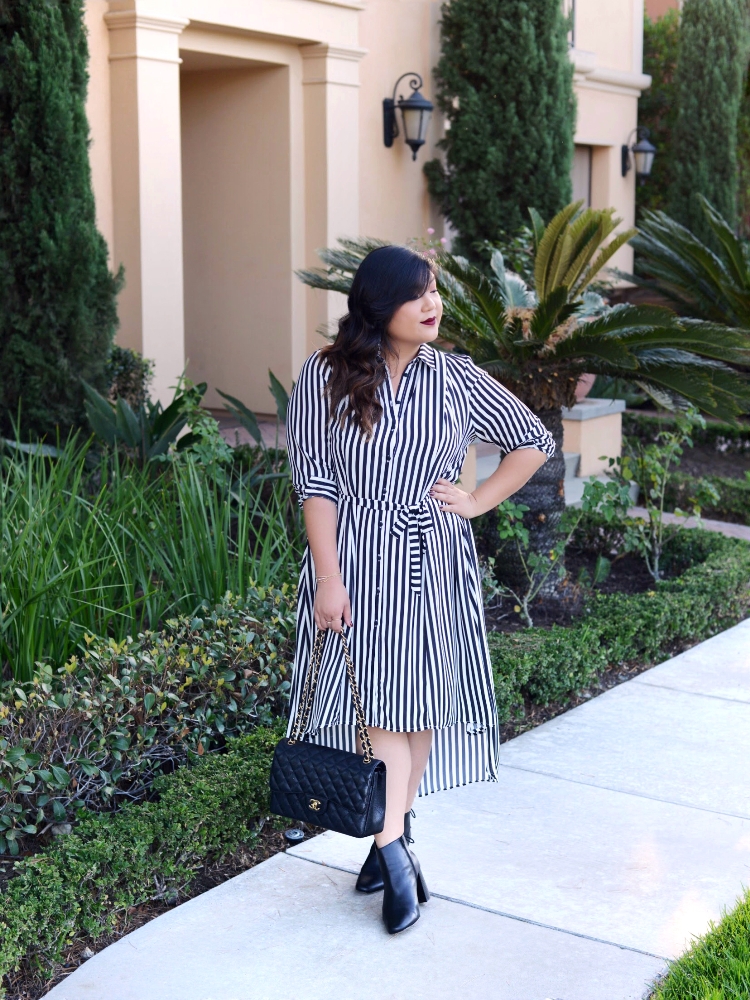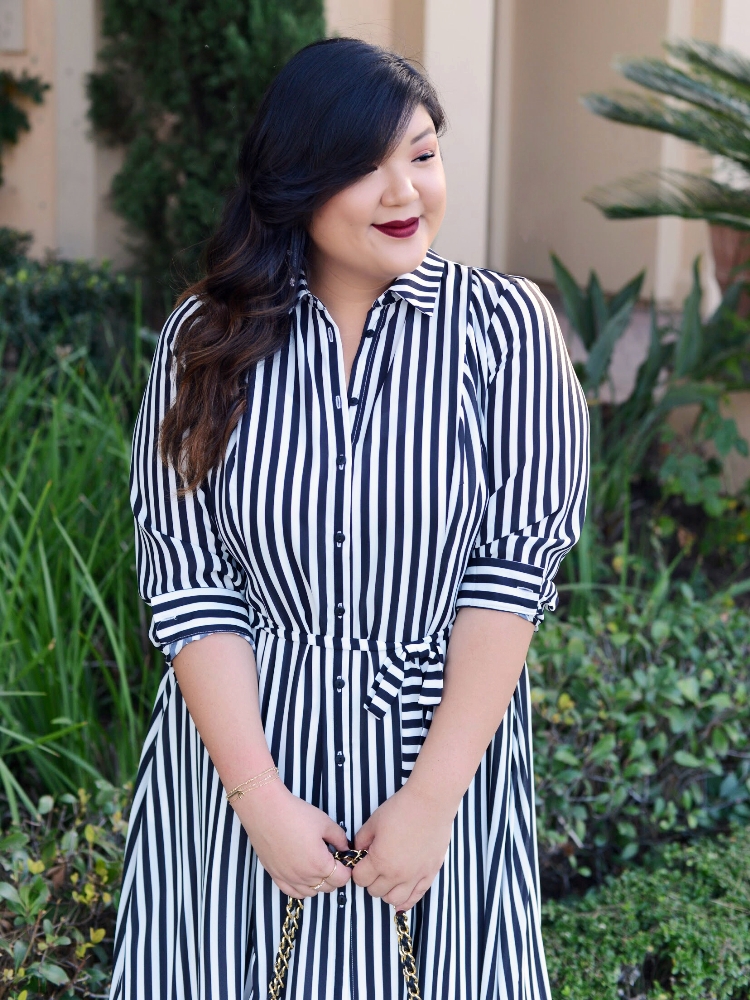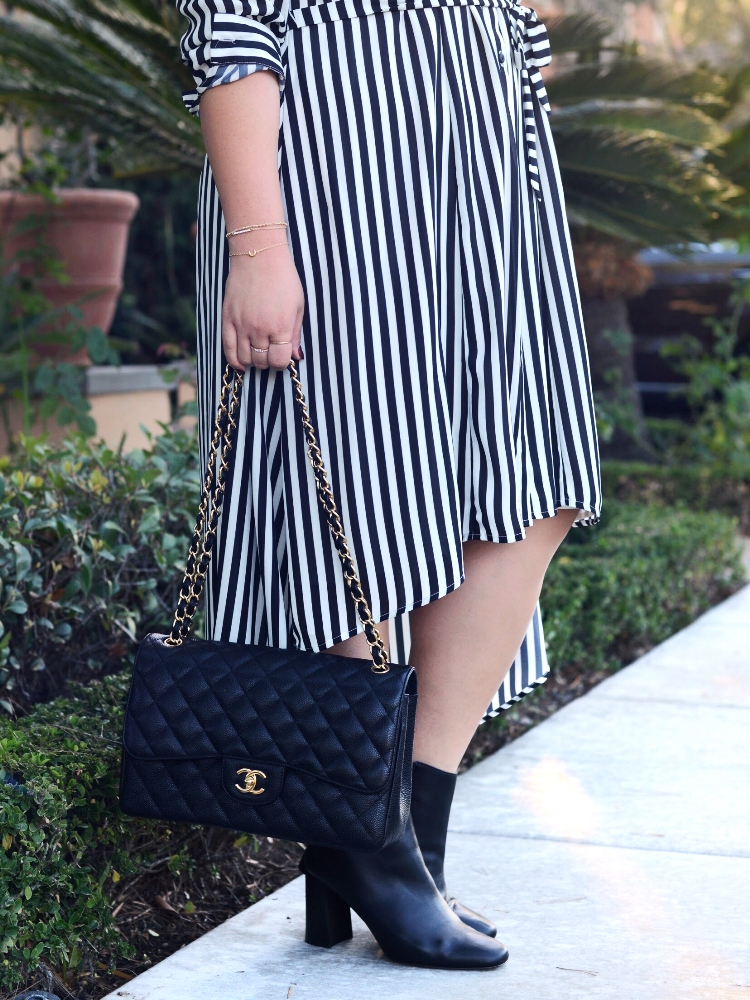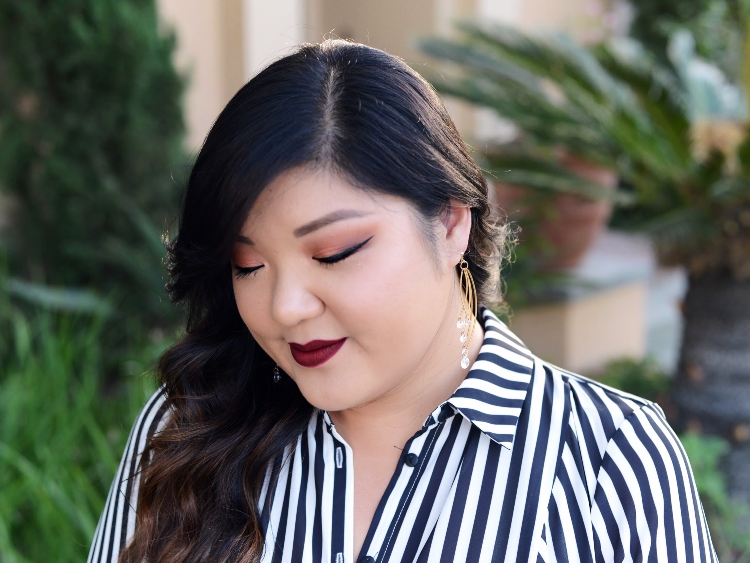 I can't believe there are only three looks left for #OOTDOctober! This was fun, but I'm ready for a break! haha Time for some apple cider, pajamas, and a chance to catch up on my books and some sleep! 😛 If you guys would like to see something similar for Blogmas, let me know! 🙂
xoxo!