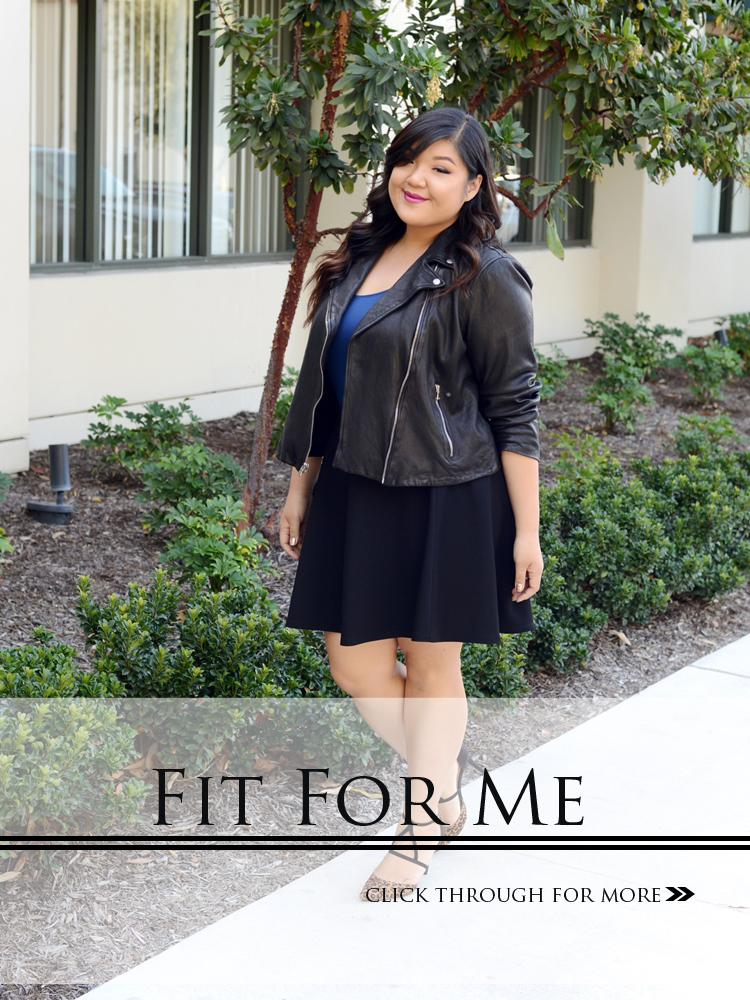 Ahhh, nothing feels more right to me than a skater skirt and leather jacket combo! Since it's still a bit warm out, my solution to keep from overheating is to rock my Fit For Me Microfiber Tank underneath it all! Keeping the rest of my look breezy definitely helps, too!

Without a doubt, my favorite thing about the change to cooler weather is breaking out my leather jackets. It's still bordering on hot out (we just had another heat wave!), so I opted to layer my jacket over this super soft microfiber tank from Fit For Me. I love how soft and breathable the fabric is–so on point for unpredictable weather! It's also super sleek, so it's perfect for tucking into high-waisted skirts and jeans. I also styled this tank top in a much for casual look in this IG post here!

These tanks are available in Walmart, and at less than $13 for a pack of three tanks, it only makes sense to stock up in multiple of every color! As it gets colder, I'll be wearing these under looser knit sweaters for extra warmth and coverage. Love!

I kept my accessories simple, with a pair of interesting but understated cage heels (and they're wide width!), and a small crossbody that fits just the essentials!
What are some of your tricks for rocking fall fashion when it isn't cold out yet? I know my Cali and Southern girls have to have some tips!


[ :: Fit For Me Breathable Tank :: leather jacket (similar plus size leather jacket) ::]

[ :: similar skater skirt :: cheetah print cage heels – wide fit! :: Kate Spade bag (discontinued) :: ]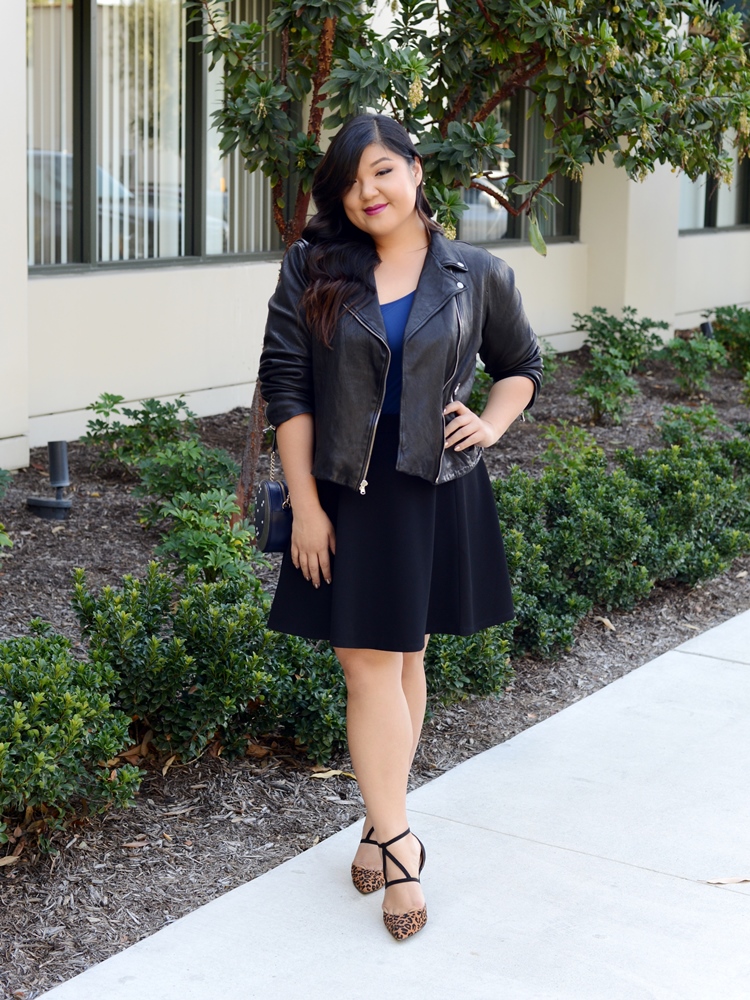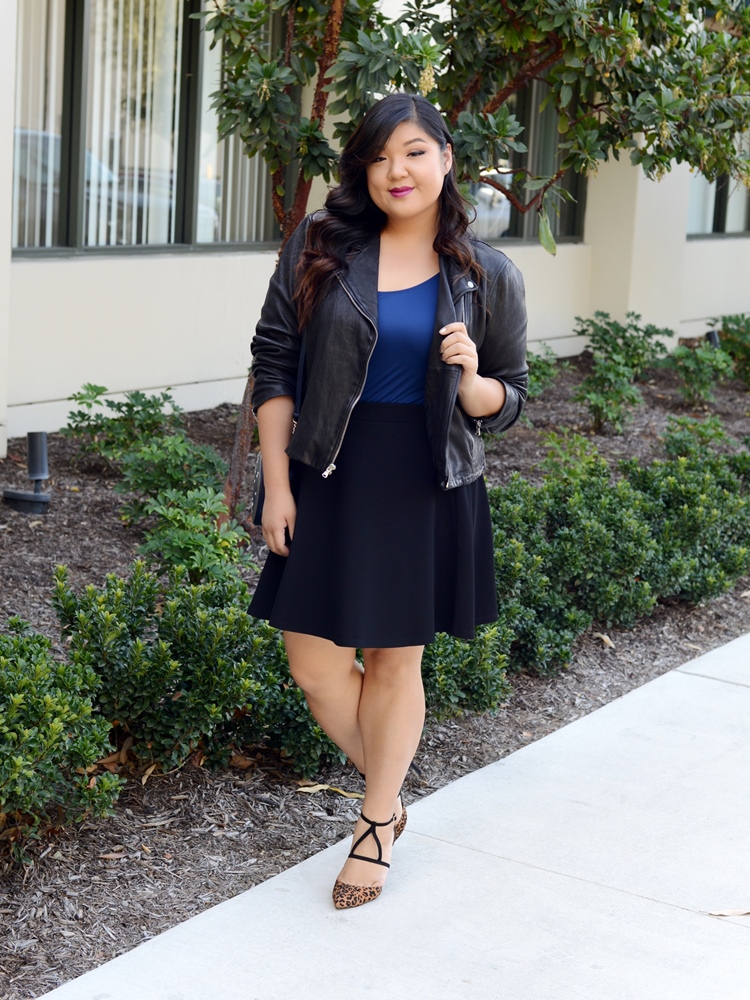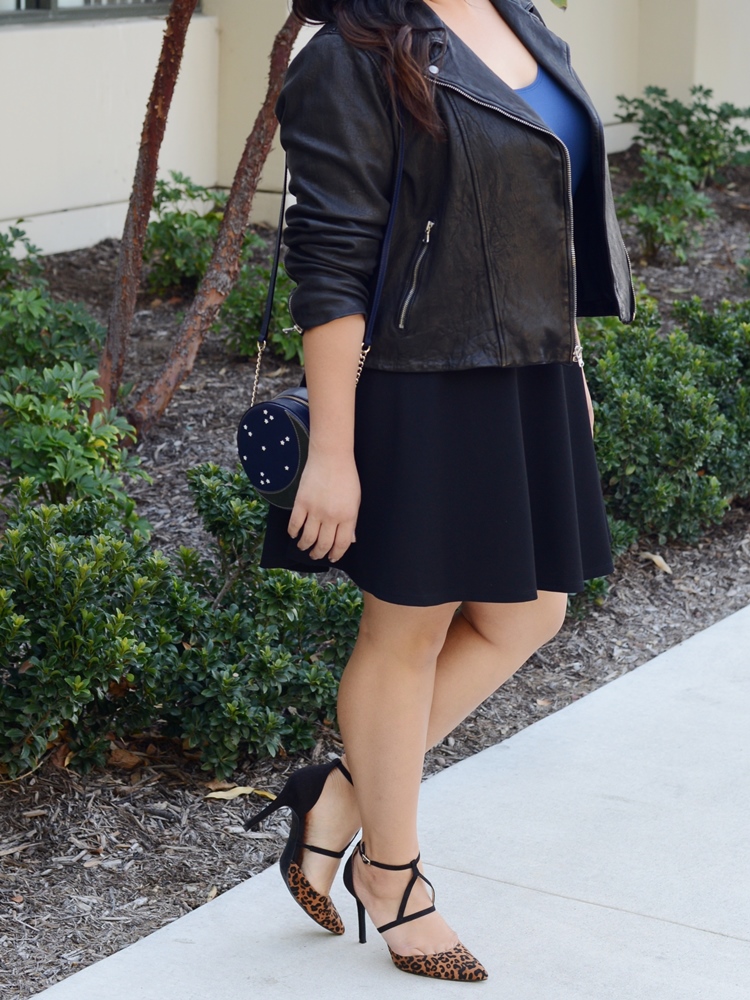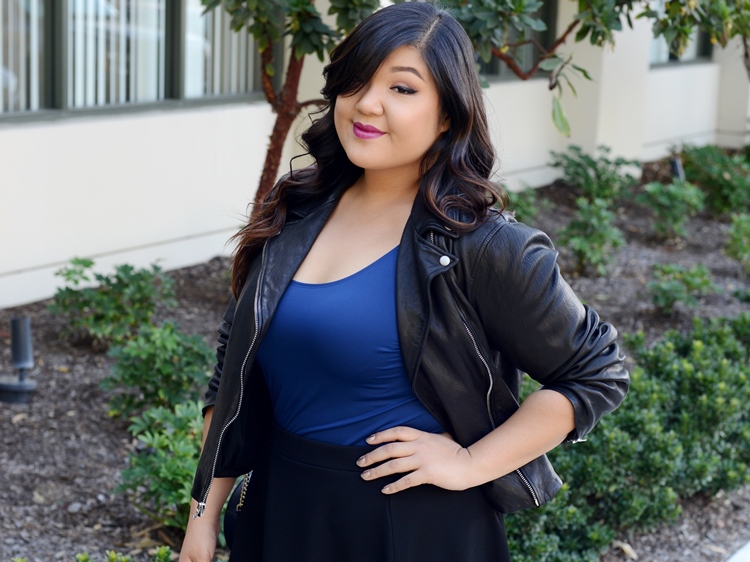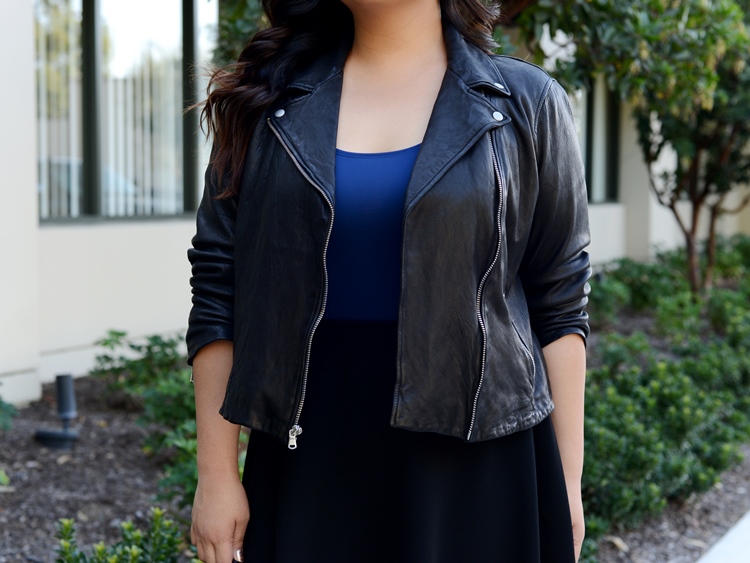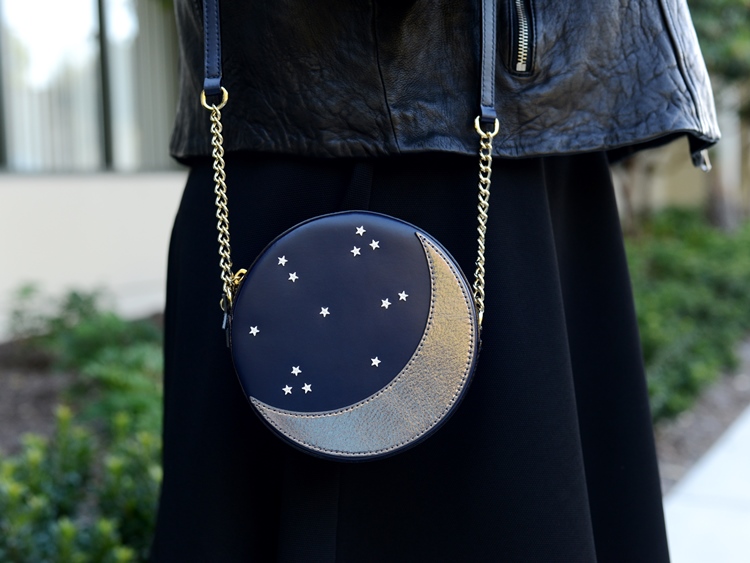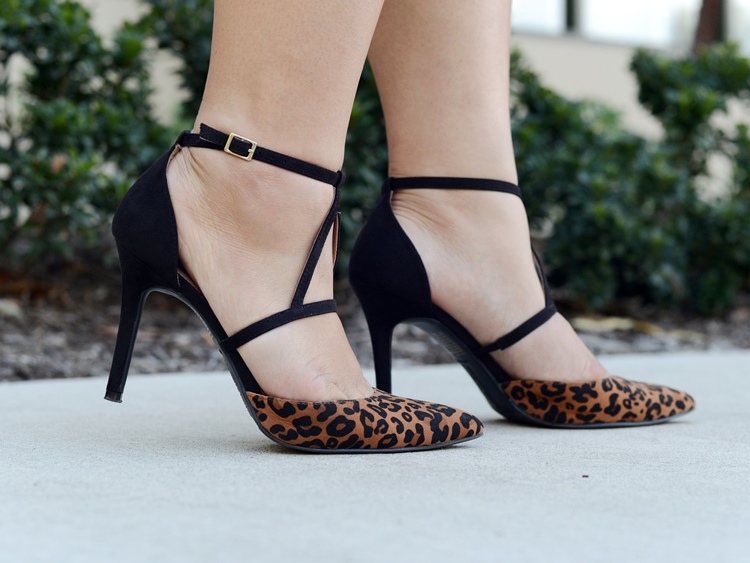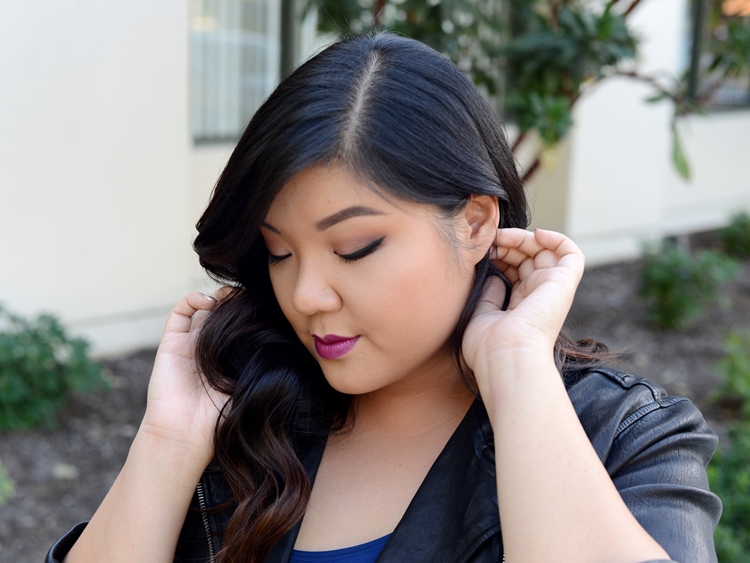 Thanks to Fit For Me for partnering with me on this post! As always, all statements and options are my own!