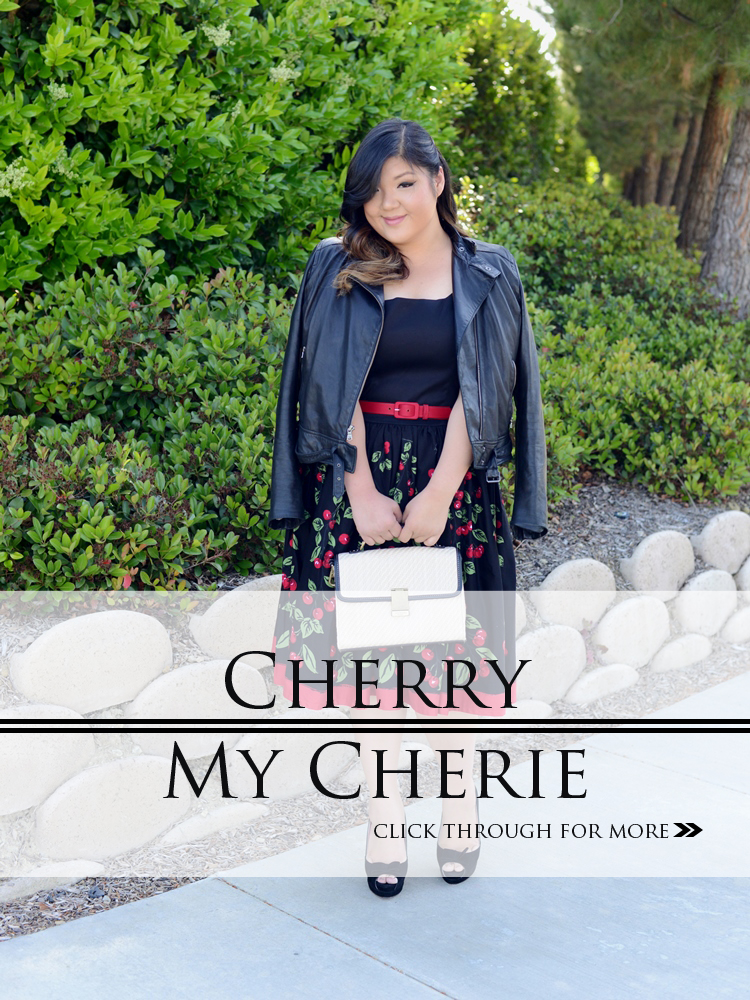 When I think of the 50's, I think of two things–glamour and rock and roll! It's probably my favorite time period for fashion because so much thought was put into an outfit. Looks were super "done up"with the whole nine yards–fabulous hair and makeup, perfectly pressed and poofy dresses, and without fail, a great pair of shoes. That's why when Pinup Girl Clothing reached out about partnering, I jumped at the chance! They have an incredible plus size selection of 50's pinup pieces to choose from. Click through to check out my updated styling of a retro look!
I couldn't decide if I wanted to go for a more Stepford Wife or rock and roll vibe for this look, so I found some middle ground with a full skirted dress in a cute cherry print and topped it off with a classic leather moto jacket. Draped over the shoulders, I feel like it helps take the look in a more casual direction while still looking polished and cool!
No look is complete without a great pair of shoes, and you can't go wrong with sky-high heels. I love that this pair of platforms has a slightly curved heel and pink sole–so flirty!
[ :: Jenny Cherry Border Print Dress c/o Pinup Girl Clothing :: similar leather jacket :: ]
[ :: similar straw satchel :: Bella Platform Pumps c/o Pinup Girl Clothing :: ]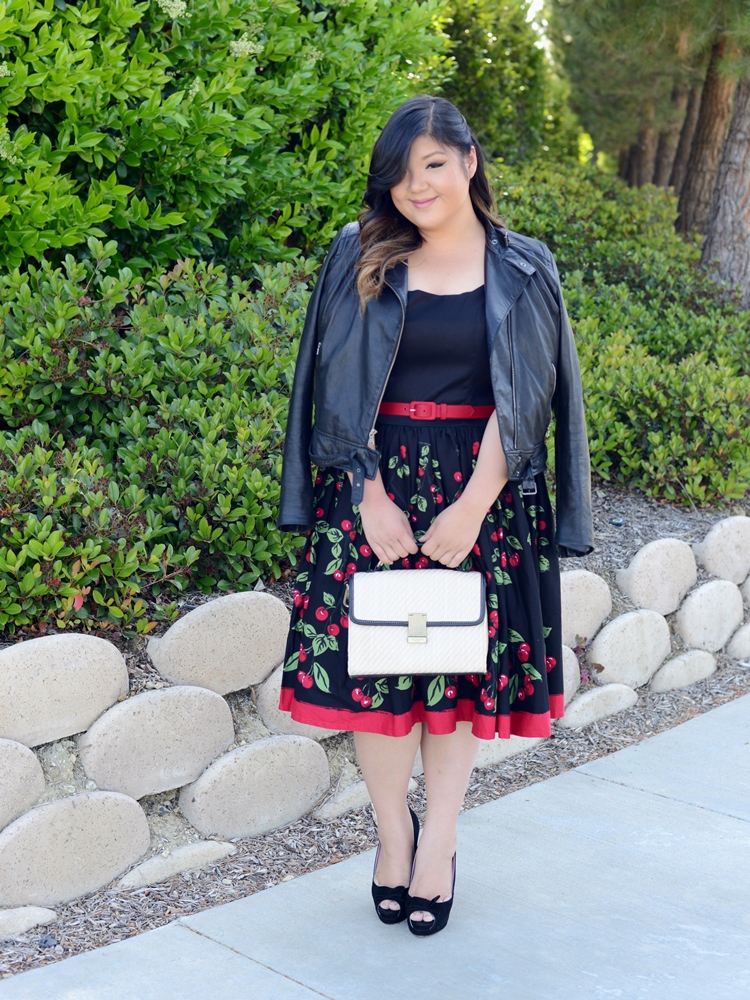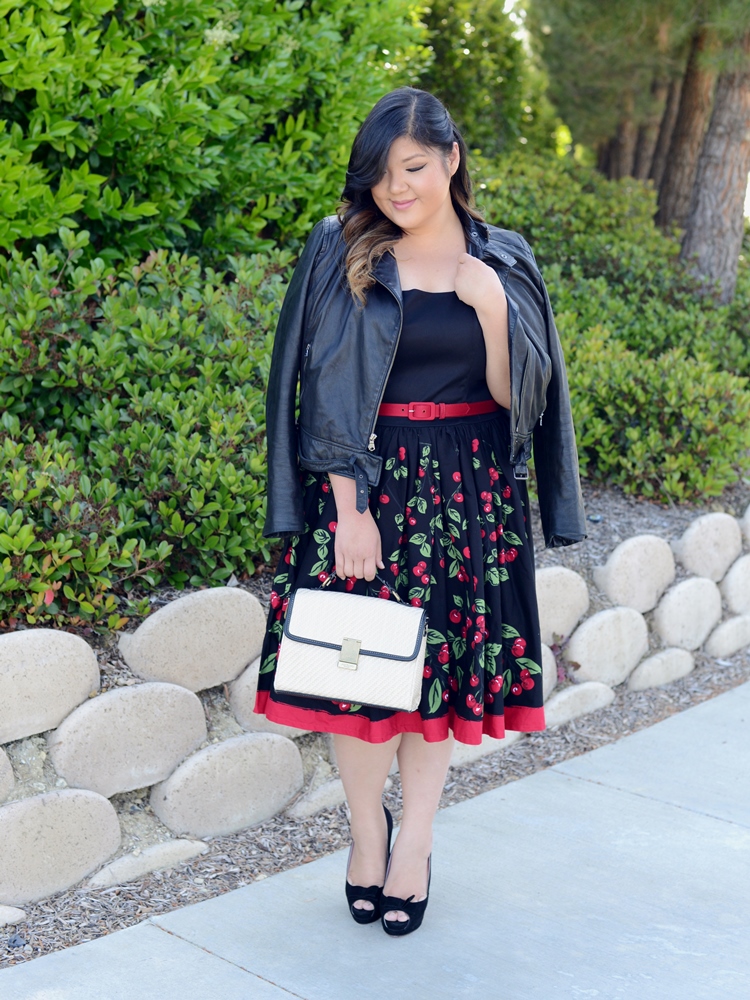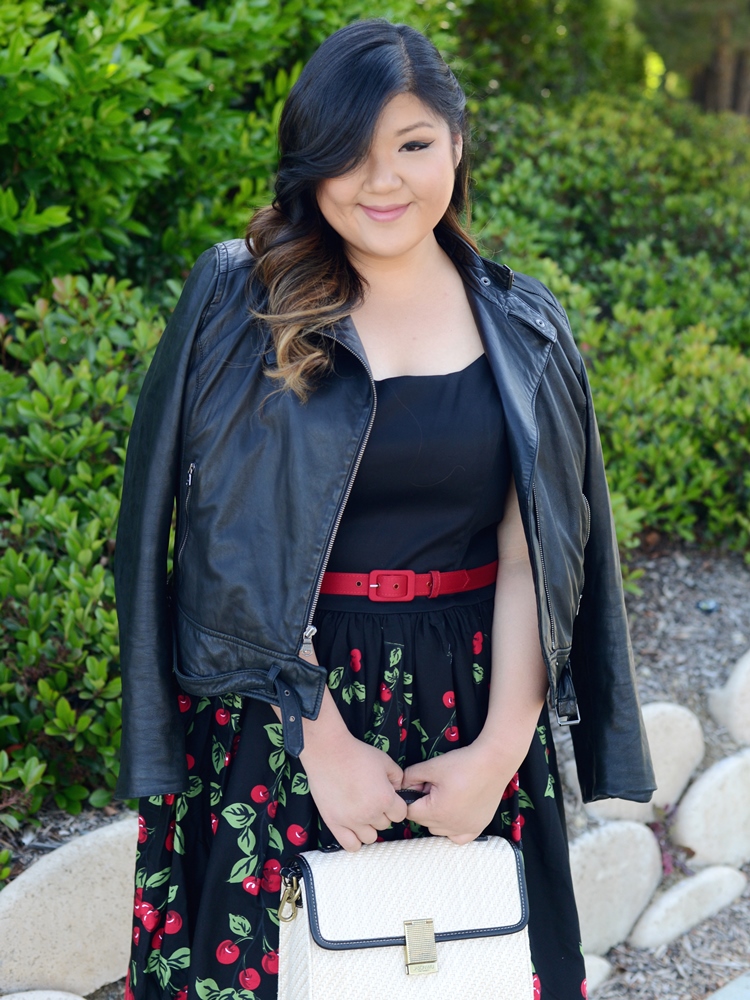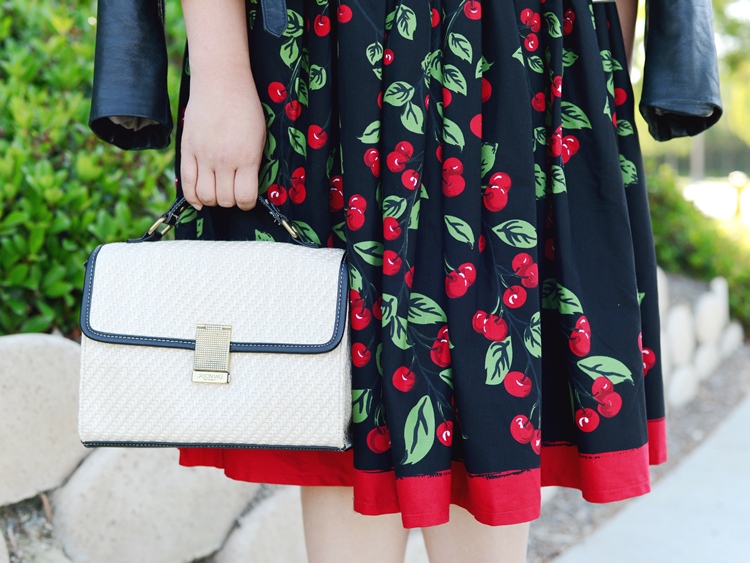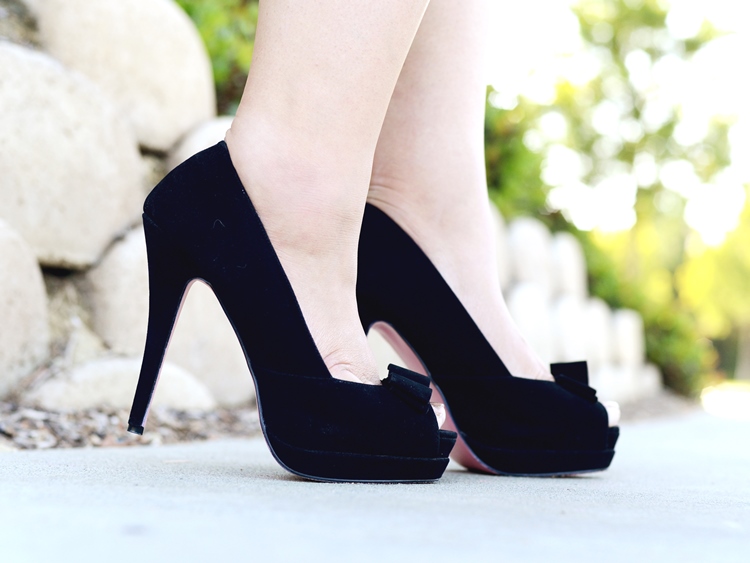 How do you think I did styling an updated 50's look? I love how this look turned out but next time, I'm totally going all out Stepford Wives! 😉
This post was done in collaboration with Pinup Girl Clothing. All statements and opinions ared my own!