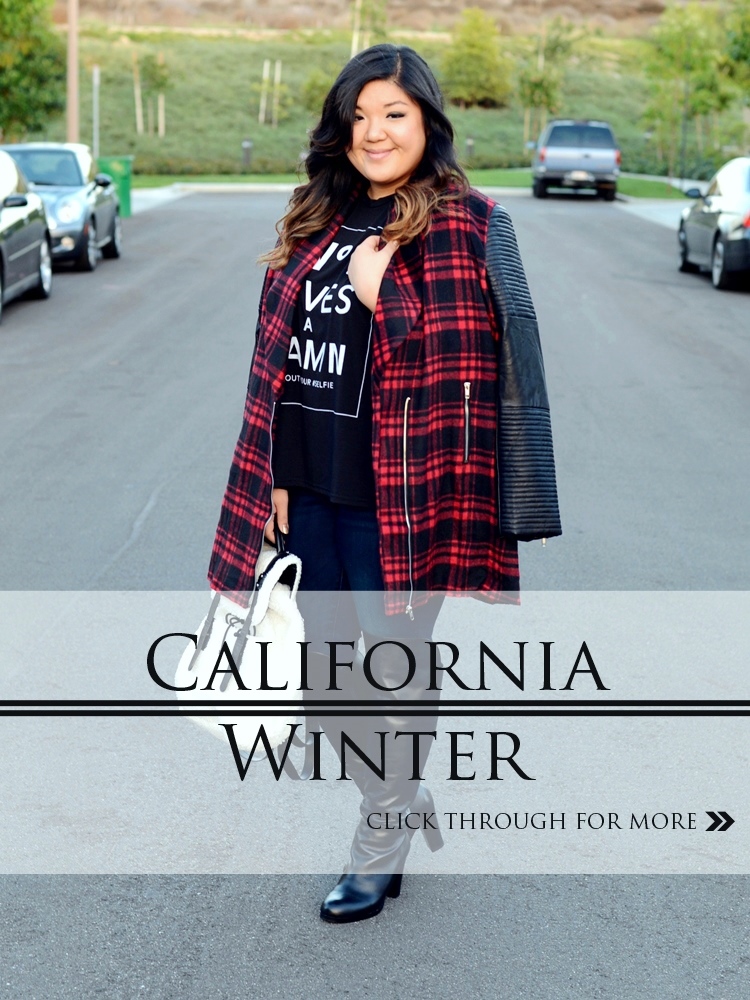 I know I probably shouldn't be complaining, but it's COLDDD. Not snow-on-the-ground, can't-feel-my-face cold, but still cold enough where getting out of bed seems like the worst idea ever, and jumping out of a hot shower into a cold bathroom takes serious mental preparation.


Maybe it's because I'm getting *GASP* older, but when I could once run around town in 30 degree temps in a skirt and sweater, I now look like I'm bundled up to go on a 13 day journey through the Himalayas if the temperature drops below 60.

That being said, I'm constantly on the lookout for cool outerwear in plus sizes. This coat from Missguided's new plus size line checks all the boxes! It's got great details (hello quilted faux leather sleeves), is roomy enough to layer under, and is statement-making enough to carry a look all on it's own. After all, no one sees what you're wearing underneath!


I paired the coat with a pair of over-the-knee boots I snagged from Lane Bryant at a whopping 50% off during Black Friday, and the fuzziest, shearling, teddy-bear-reminiscent backpack I've ever laid eyes on. If only I could crawl inside it and take a nap right now!


[ :: plaid coat c/o Missguided+ :: Missguided+ shirt :: Old Navy jeans :: ]

[ :: H&M backpack :: Lane Bryant boots (sold out in black, but similar black OTK boot here) :: ]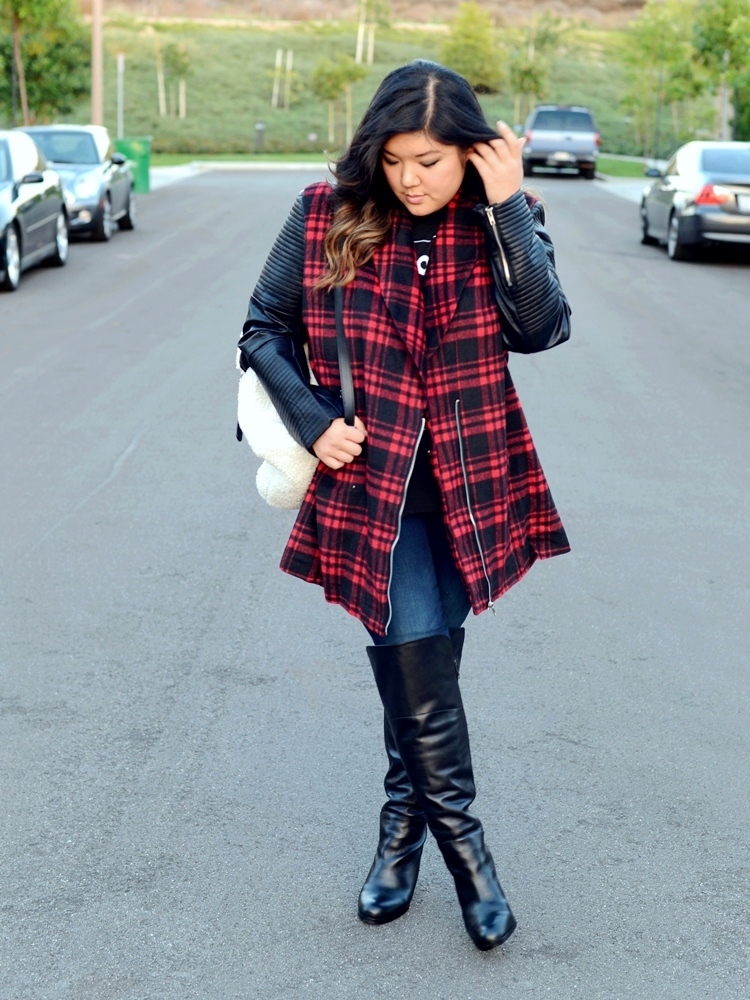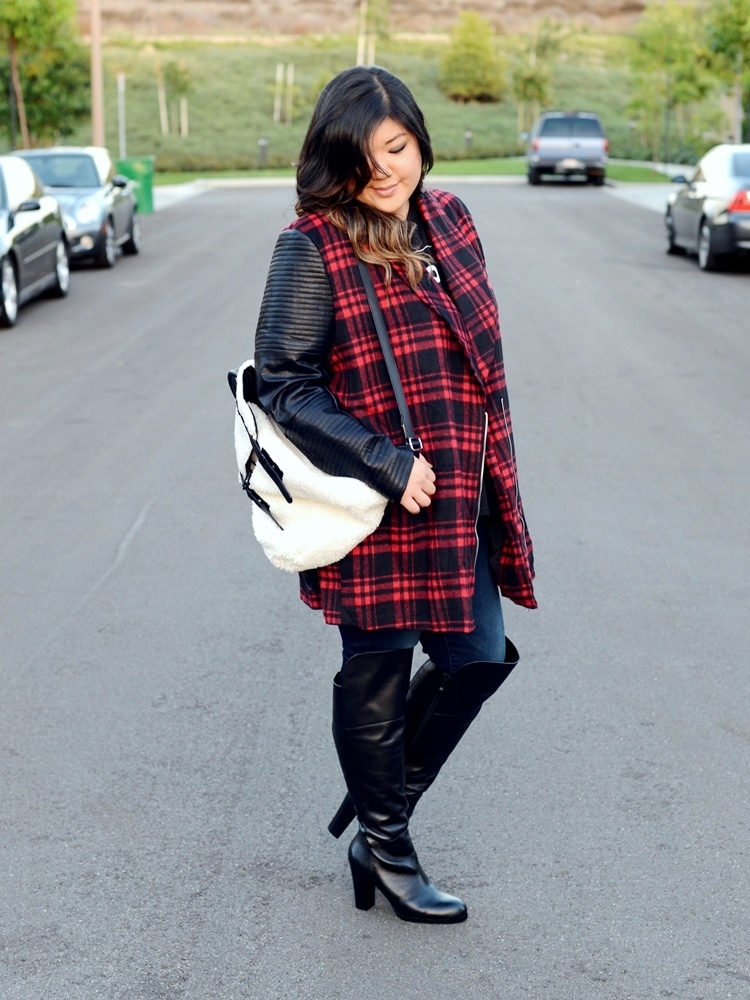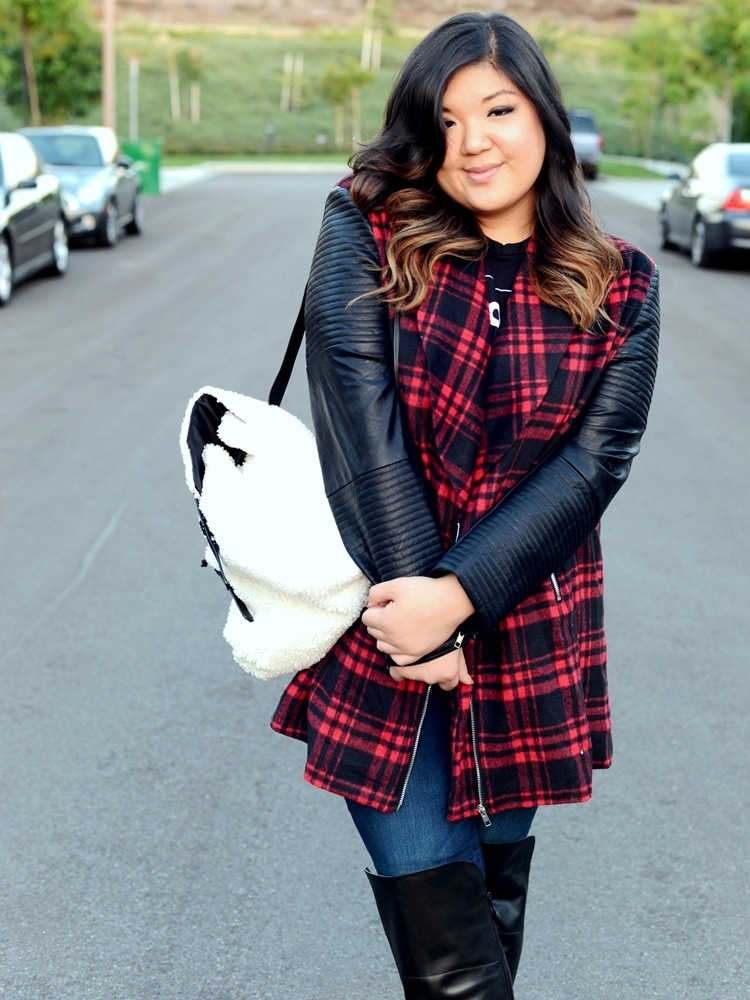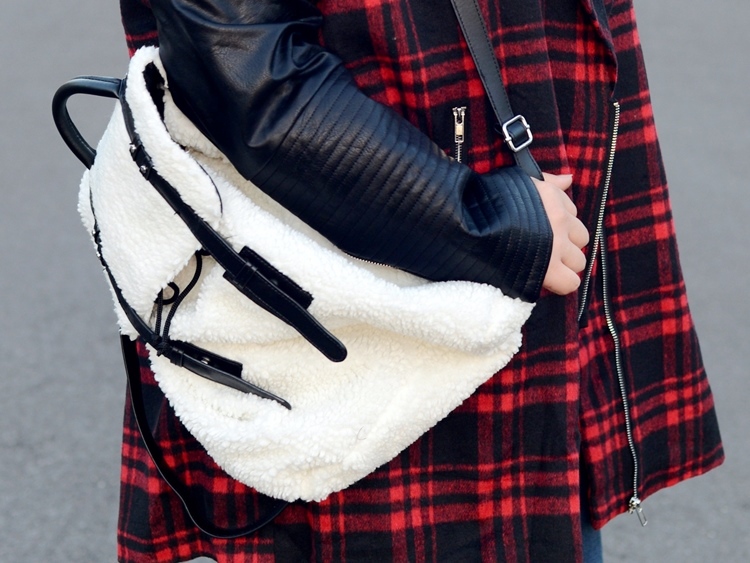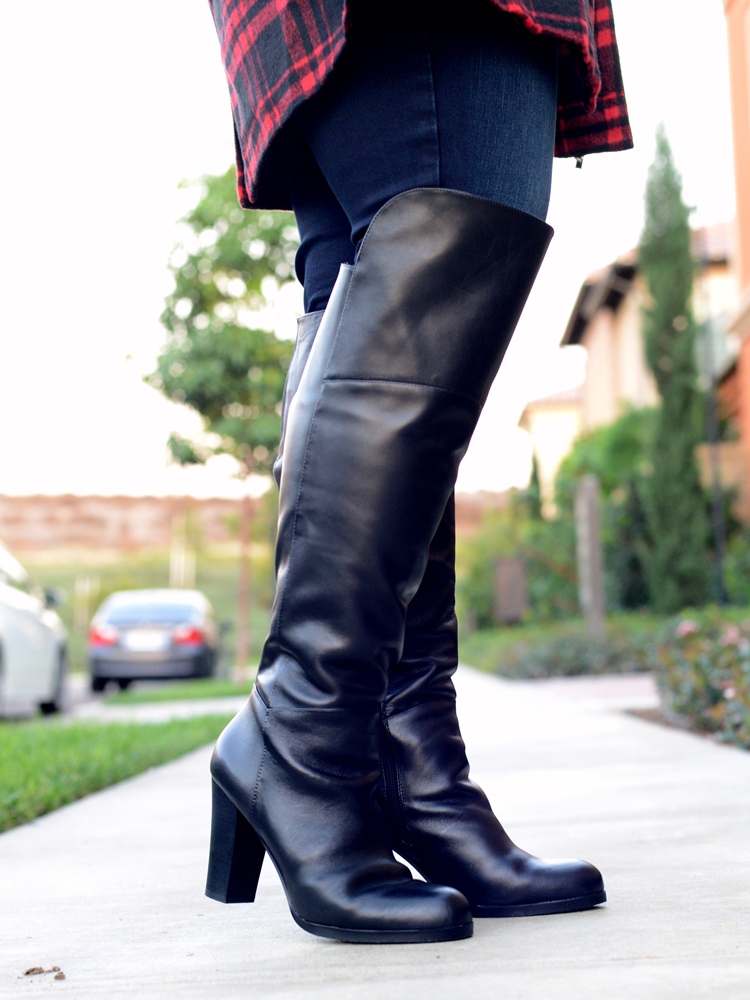 [ :: plaid coat c/o Missguided+ :: Missguided+ shirt :: Old Navy jeans :: ]





[ :: H&M backpack :: Lane Bryant boots (sold out in black, but similar black OTK boot here) :: ]








What do you guys gravitate toward most as temperatures drop? I can't believe what a wimp I've become about the cold–at least this means I get to bundle up in cute coats and oversized scarves! 😀