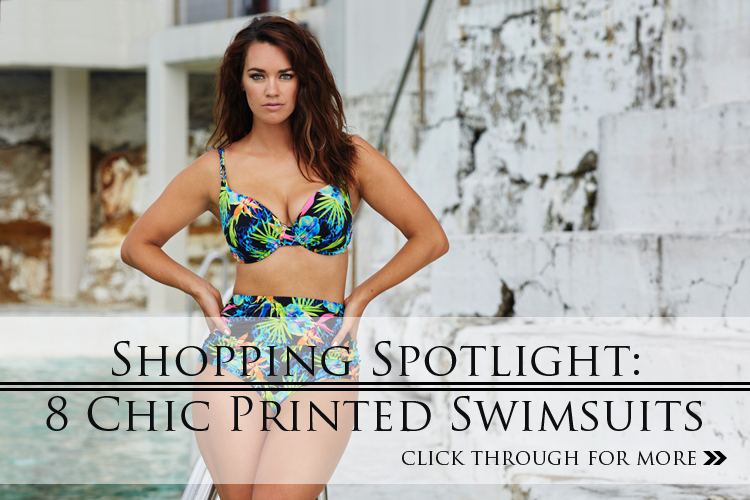 Living in So Cal with easy access to pools and beaches year round, you really need a wardrobe space just for your swimsuits. For the loooongest time, I stuck to black one piece suits because I thought that was all that was available. A good black swimsuit will always be chic, but there are SO MANY bright, printed plus size options out there, including some of the coolest bikinis around (shoutout to Gabi for bringing fatkinis to the limelight!). Click through for eight of my absolute favorite plus size swimsuits available now from swimsuitsforall!


swimsuitsforall is easily one of the leading retailers for in-betweenie and plus size swimsuits. With almost 1000 items on their site, you're bound to find something that you love! I went through and picked my 8 of my favorite printed options in both bikini style and one piece. swimsuitsforall even offers extended cup sizes, suits especially designed for women with long torsos, and for the super active pool-goes, styles made of high-tech, chlorine-resistent fabrics. The best part is that most styles are available from sizes 12 to 26!


Plus size bikinis have exploded onto the market, largely in part to Gabi Gregg (who needs no introduction) and her exclusive collections with swimsuitsforall! Her limited run releases tend to sell out within a day or so of launch (some pieces in mere hours!), but swimsuitsforall stocks a ton of other styles year round for all your poolside fun. These are just a few of my favorites! I love that there are options for every need and style.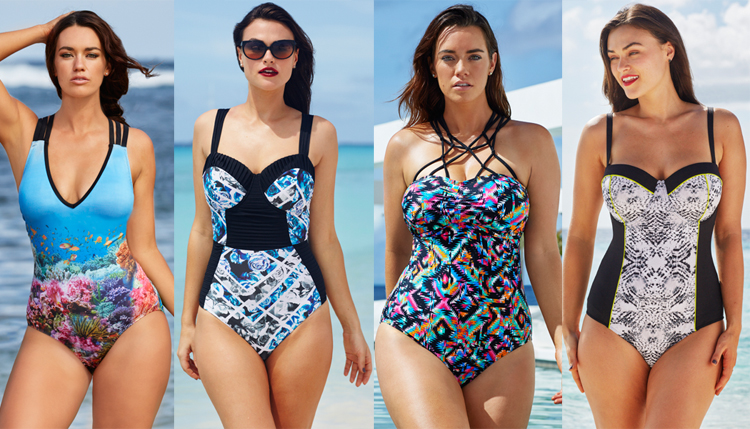 [ :: Shop left to right: here/here/here/here :: ]

For plus size girls who are more active in the water, or aren't up for a bikini just yet, these printed one pieces are the perfect higher coverage, but still statement making pieces for the water. I'm absolutely obsessed with the coral reef print suit! It reminds me of a grown up version of a little girl's swimsuit. You also can't go wrong with a chic geometric print or black and white animal print!
What is your swim style? Are you a bikini or one piece girl, and which of these is your favorite?
(Had to include this shot of the gorgeous Ashley Graham in swimsuitsforall's recent Sports Illustrated ad! AMAZE. )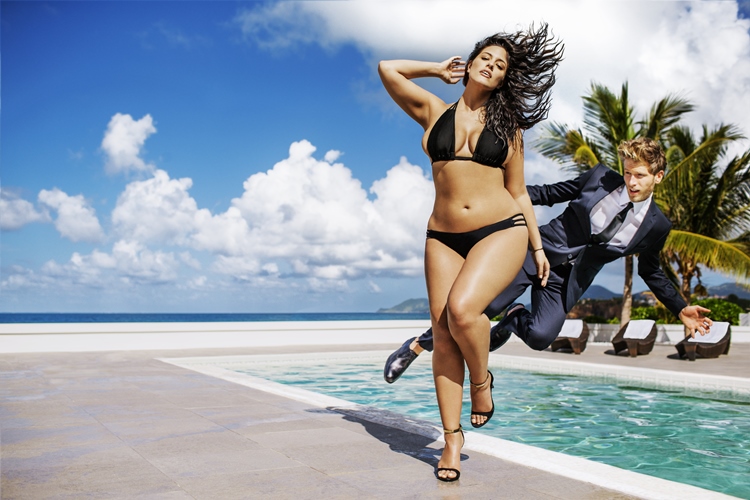 This post was done in collaboration with swmisuitsforall. All statements and opinions are my own!